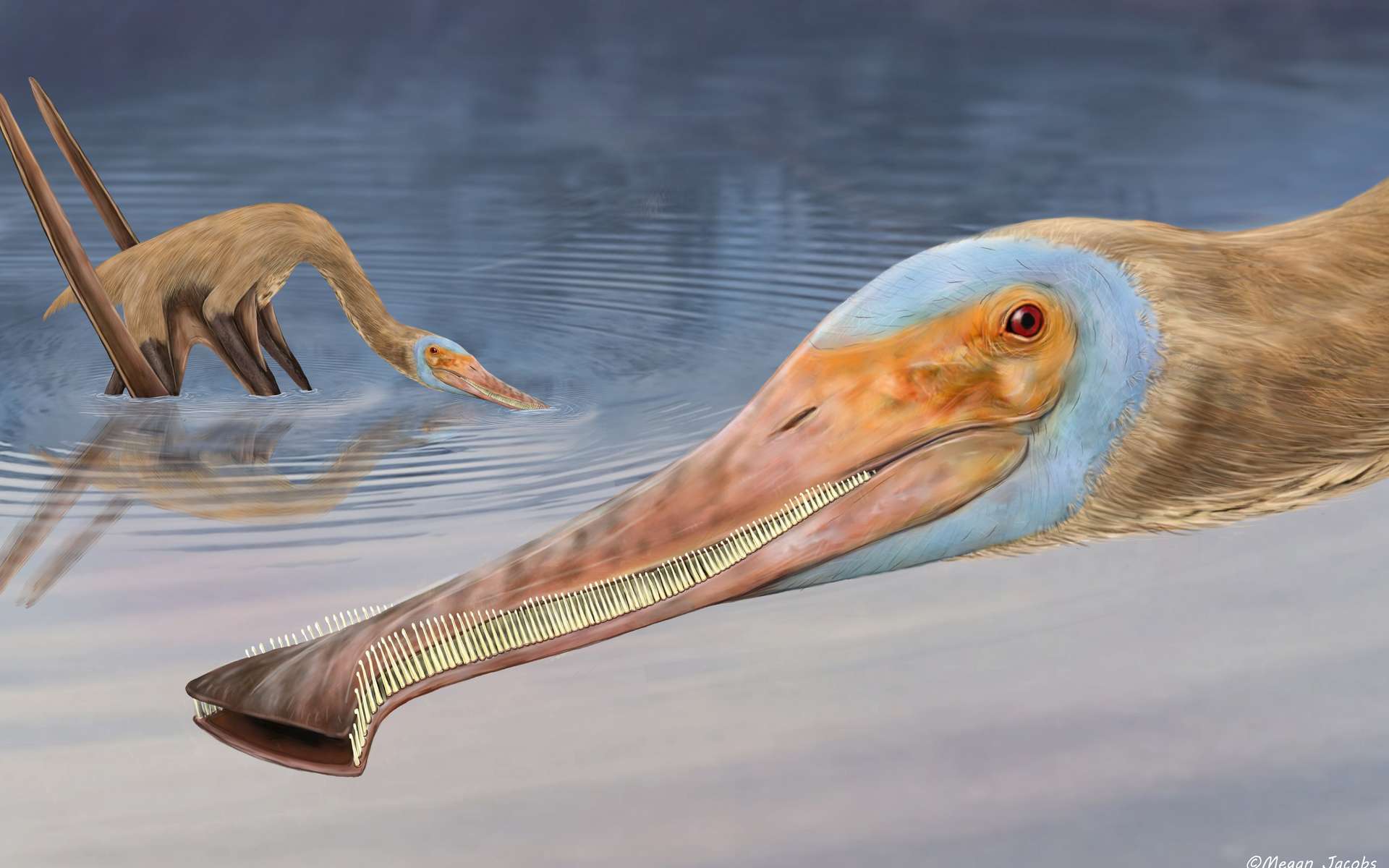 A team of paleontologistspaleontologists recently made an astonishing discovery: a new species of pterosaur with a jaw lined with just over 400 teeth! The skeleton, extremely well preserved and almost complete, found in Germany somewhat by chance, immediately aroused the fascination of scientists. Because this pterosaur has teeth never seen before in this species of flying reptile.
The teeth are indeed very thin and arranged very close to each other, like the teeth of a lice comb! Some teeth are also equipped with small hooks that would have served as hooks to catch tiny shrimp.
Researchers believe that the pterosaur, named Balaenognathus maeuseriused his becbec shaped like a spoon to trap water which it then let filter through its teeth, trapping its prey inside. A mechanism currently used by flamingos and ducks.
This discovery was revealed in an article published in the journal PalZ.