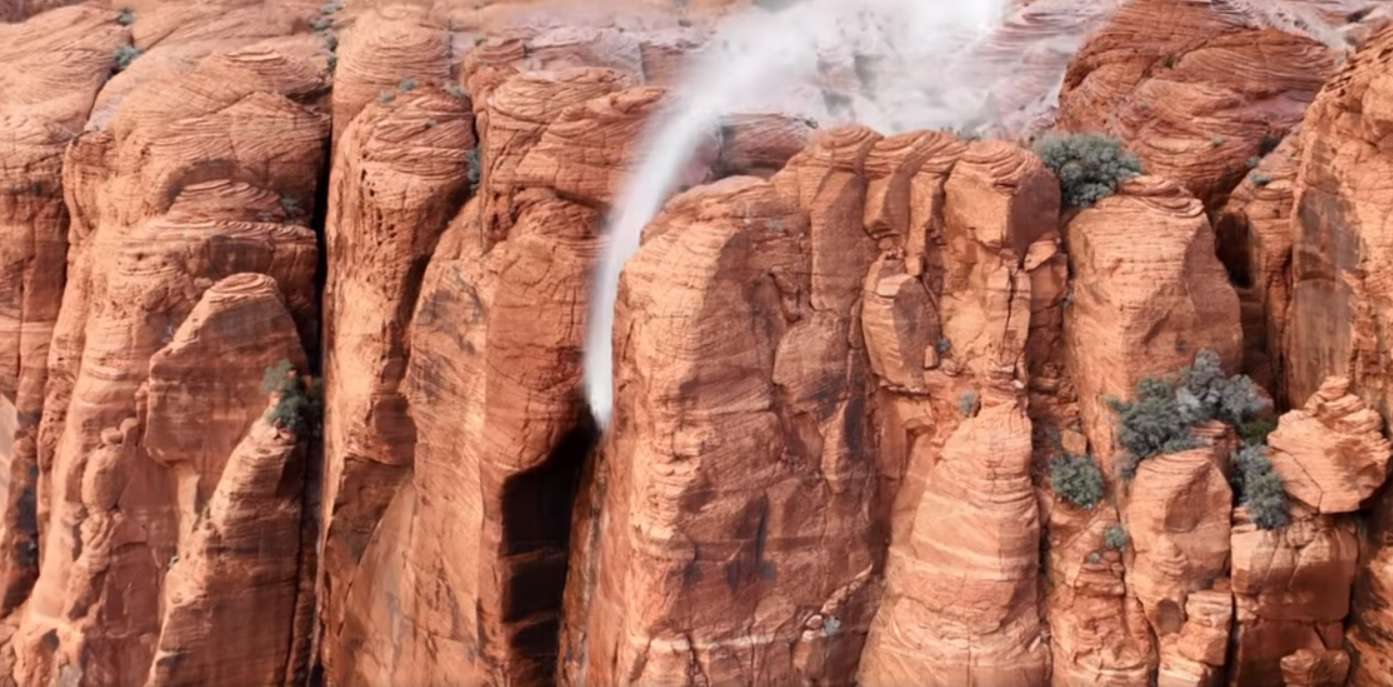 And dronedrone filmed a waterfall with completely reversed waters due to the ventsvents powerful blowing that day in Utah. Located about 80 kilometers from Zion National Park, the Kayenta area has been copiously wet and snowy in recent weeks, like all of the American West, due to multiple atmospheric rivers. The waterfalls are therefore loaded with water and the violent wind, blowing at 95 km/h on January 16, gave rise to this spectacular phenomenon of an inverted waterfall.
This is not the first time that an inverted waterfall has occurred at this location: the phenomenon has already taken place several times over the past 20 years, specifies the photographer who authored the video, RJ Hooper.
The same type of phenomenon has already been observed in IndeAustralia, Japan, Brazil, and even in England in the very windy region of the Highlands.