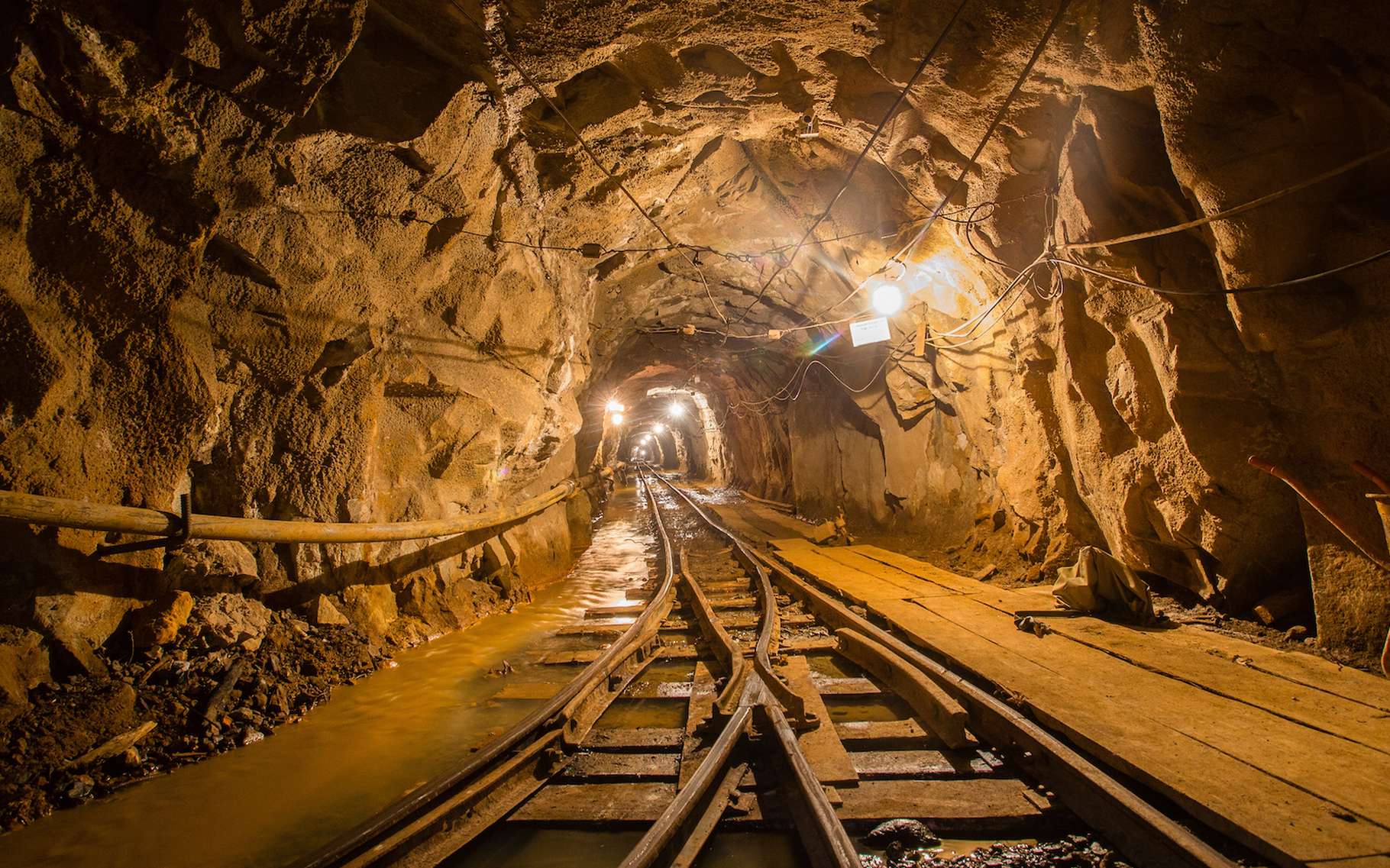 Renewable energies are at the heart of the ongoing transition. But they are variable. The sun shines in summer when we need its energy in winter. So scientists are looking for solutions to store the electricity produced from one season to the next. And researchers are now thinking of exploiting the potential of disused mines for this.
Exploit thepotential energypotential energy accumulated by a change in altitude to store electricity. It's not a new idea. This is the principle, for example, of pumped energy transfer stations. The famous STEPs that have existed since the end of the 19th centurye century. Their downside? The space necessary for their implementation. So some have proposed other solutions for storing electricity and being able to restore it if necessary. Blocks of concreteconcrete lifted by cranes. Or even, bags of wet sand mounted on top of high-rise buildings by liftslifts unused.
Today, it is another idea of ​​the same kind presented by researchers from the International Institute for Applied Systems Analysis (IIASA, Austria). With their Underground Gravity Energy Storage — understand, their underground gravitational energy storage — they propose to exploit the shafts of disused mines. The principle is always the same. Lifting sand to an upper reservoir using a motor when electricity is plentiful and cheap. Then convert the potential energy of the sand flowing back down to a lower reservoir into electricity via and regenerative brakingregenerative braking when demand increases and prices are high.
A solution with many advantages
The deeper and wider the mine shaft, the more power can be extracted from the plant. And the larger the mine, the higher the energy storage capacity of the plant.
According to the researchers, the system would only have advantages. First, it would be a method of long-term storage. Capable of storing solar or wind energy from season to season. In particular because it does not suffer, as is the case with conventional batteries, from a self-discharge problem. Then, because the mines already have the necessary infrastructure and a connection to the electrical networkelectrical network. To reduce costs and durationsdurations of implementation. And then, because it would make it possible to offer retraining to the employees of the said mines. All with a storage potential – distributed mainly in China, India, Russia and the United States – estimated at something between 7 and 70 terawatt hours.