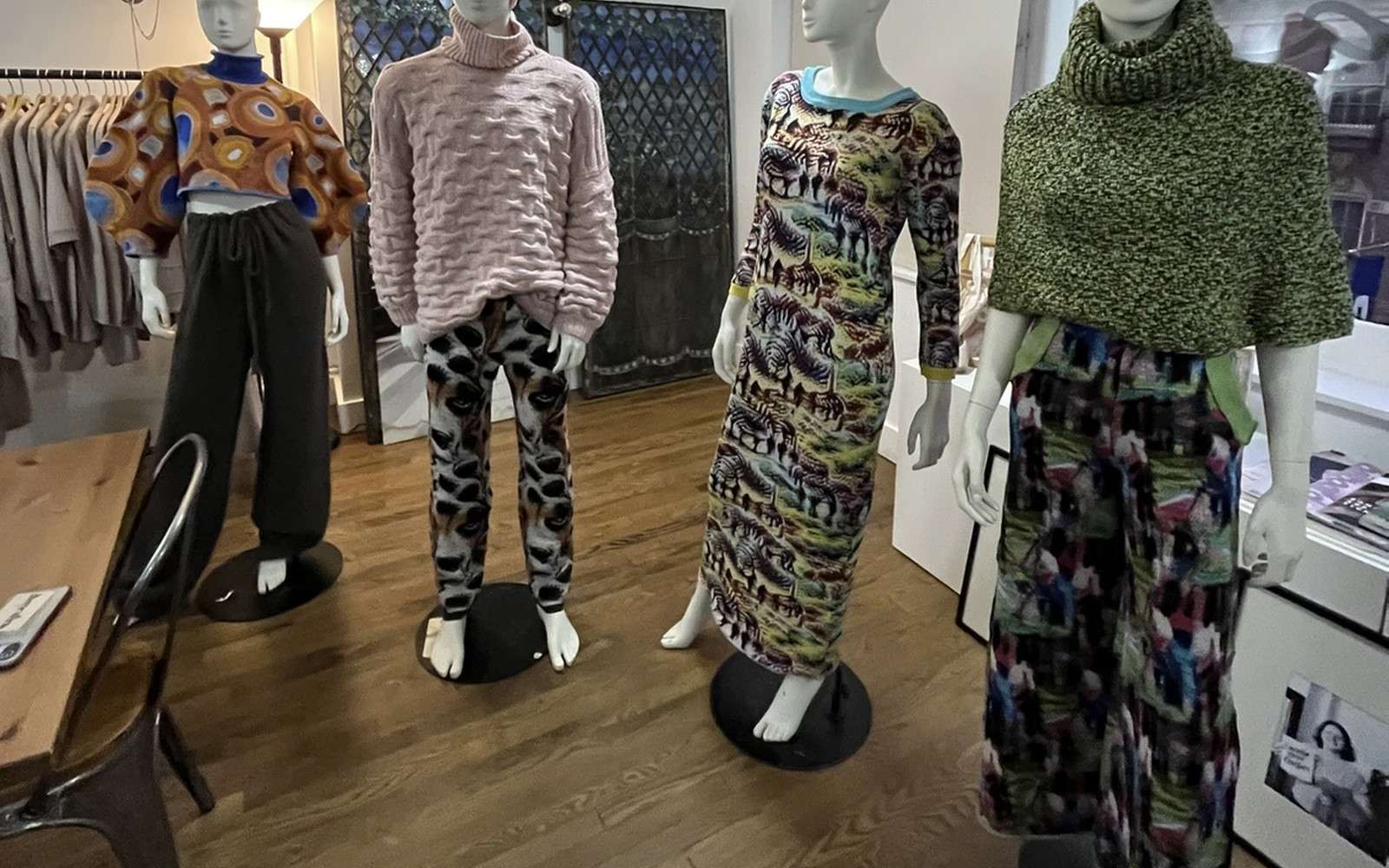 An Italian company sells knitted clothing to fight facial recognition. Using patterns designed using AI, the recognition system identifies animals instead of humans.
With ChatGPT dominating the discussion around artificial intelligence recently, we almost forget the other uses. Like for example facial recognition, which has made enormous progress in recent years, to the point of no longer being deceived by tattoos on the face.
However, facial recognition has its weaknesses, and you don't have to wear a mask or makeup to escape them. Cap_able, an Italian company, sells knitted garments designed to confuse algorithms, which then identify the wearer as an animal, even with an uncovered face.
(embed)https://www.youtube.com/watch?v=_h8HwGFP0Bk(/embed)
Only people who do not wear a Cap_able sweater are recognized by the YOLO algorithm and surrounded by a frame. © Cap_able
Rachele Didero, co-founder of Cab_able, designed the patterns as part of her PhD at Politecnico di Milano. Its purpose is to deceive the most used algorithm in face recognition: YOLO. The idea is very simple. Before recognizing faces, the AI ​​identifies humans in the image. Thanks to these sweaters with very specific patterns, the algorithm identifies dogs, zebras or even giraffes, and therefore does not classify the face as being human. The patterns are generated with the help of artificial intelligence, and work with a success rate between 60 and 90%.
However, the interest of such garments is likely to be limited. YOLO is constantly updated, and could overnight recognize people who wear it. Cap_able is working on improving the patterns to better confuse the AI, but recognizes that this is a real arms race and that the clothes will have limited effectiveness over time. Count at least 277.50 euros for knitted pants, or 390 euros for a long-sleeved sweater.