As is known, the identities of investors remain confidential due to anonymity in cryptocurrencies. Therefore, an unknown person purchased 128,627 APTs 2.5 weeks ago at $7.82 each, according to blockchain records. As of yesterday, he sold 60,100 of them at $17.72. Therefore, it made a profit of approximately 1.26 times.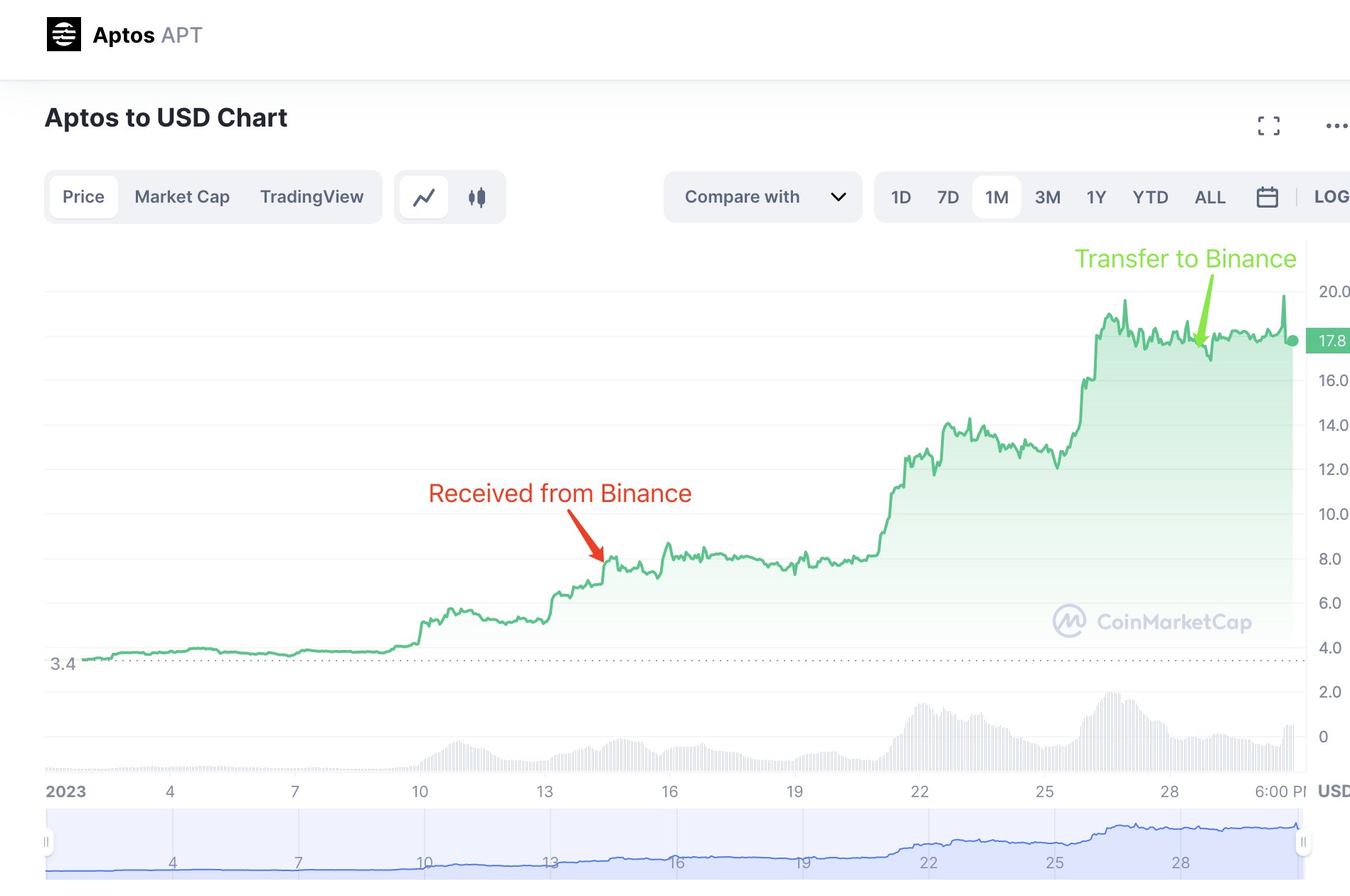 Invested $1 million from Binance
The investor in question has invested just over $1 million in APT through Binance. In the transaction that took place on January 14, 2023, 128,627 APT was purchased. He then transferred 60,100 APT to Binance due to the price increase. The price at the time of this transfer was $ 17.72. The investor made a profit of approximately 600 thousand dollars from this transaction.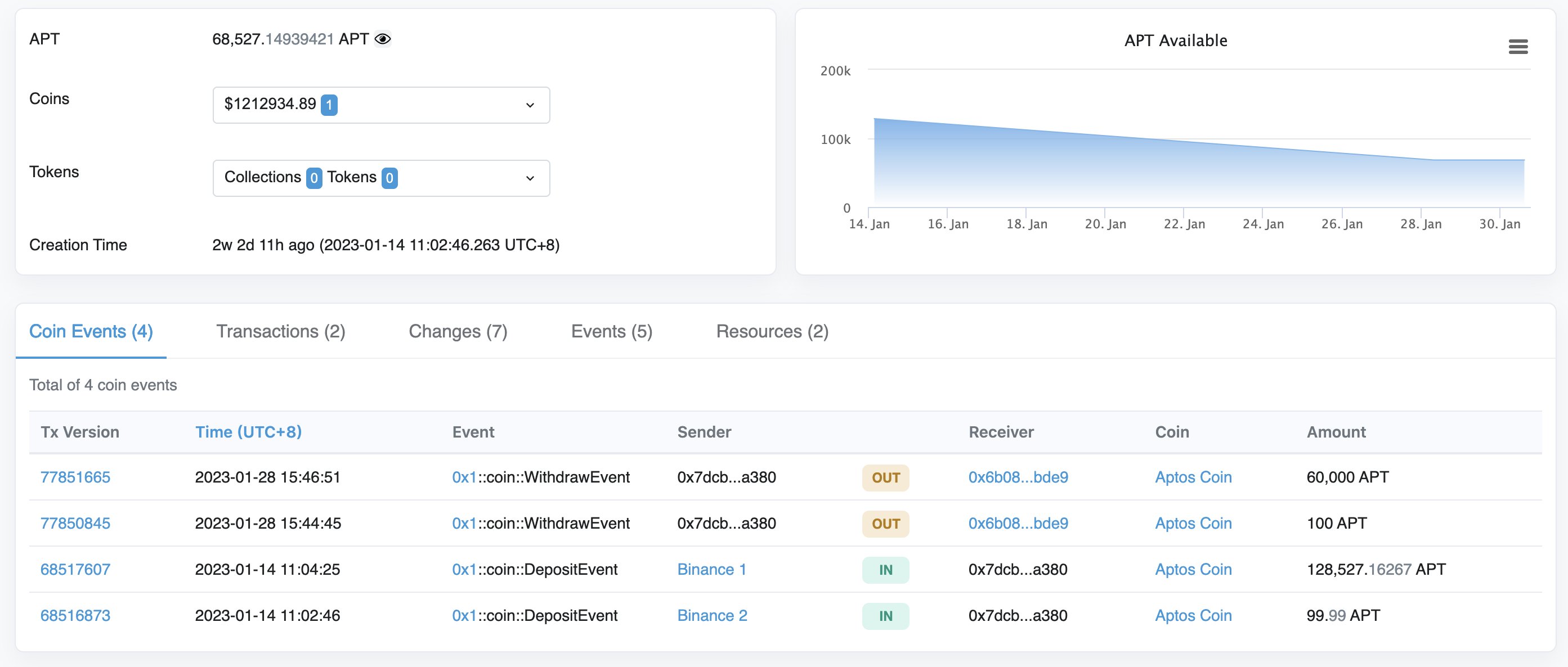 Records show that the investor is still holding 68,527 APTs, which currently equates to about $1.2 million.
If he had sold at the top, he would have gotten $750,000.
Meanwhile, the price of APT climbed as high as $20.40 recently, which was the highest level ever seen. If the anonymous investor had sold 60,100 APT at this price, he would have made a profit of approximately 750 thousand dollars.