An over-the-counter Bitcoin address has added more than 9,000 Bitcoins (BTC).
Contact us to be instantly informed about the last minute developments.
Twitter
ve
Telegram
You can follow our channel.
A Bitcoin whale made another huge purchase. Whale added more than 9 thousand Bitcoins to his account, while increasing the total number of Bitcoins to 33,217.70 BTC.
Buying Over 9 Thousand Bitcoins From Bitcoin Whale
The term whale is used to express a person or an institution that holds an asset in the cryptocurrency world. Whales have always been one of the interesting topics in the crypto money world and they have always kept their mystery.
The Bitcoin whale, which has an over-the-counter account, has purchased over 9,000 Bitcoins. With this purchase, the whale has increased its total Bitcoin holdings to over 33,000 units, which is worth more than $773 million in today's market.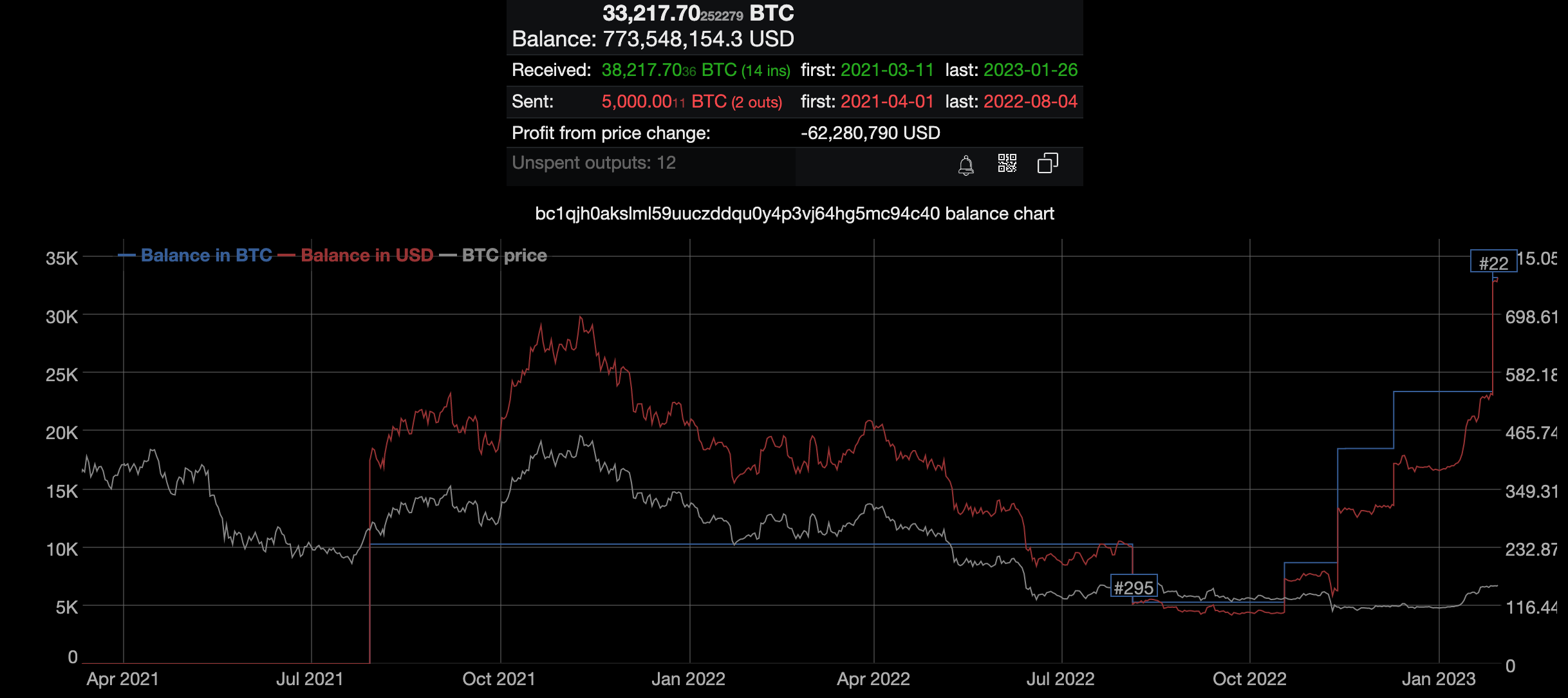 According to Bitinfocharts data, a Bitcoin address has made 9,801 Bitcoin purchases. After this $764 million purchase, the address, whose total assets exceeded 33 thousand Bitcoins, has a value of more than $773 million in current market conditions.