Cosmos (ATOM) with a global conference Cosmove, 2023 his leg announced that it will be held in Istanbul.
Contact us to be instantly informed about the last minute developments.
Twitter
ve
Telegram
You can follow our channel.
Crypto organizations continue to meet crypto-lovers with the global events they organize. The crypto industry, which has gathered with various organizations and fun events, continues to instill hope for the future. One of them, Cosmos, attracted attention with the Cosmoverse it organized last year. held in Colombia last year. and popular conference will be held in Istanbul this year.
Cosmos Conference Cosmoverse Prefers Istanbul for 2023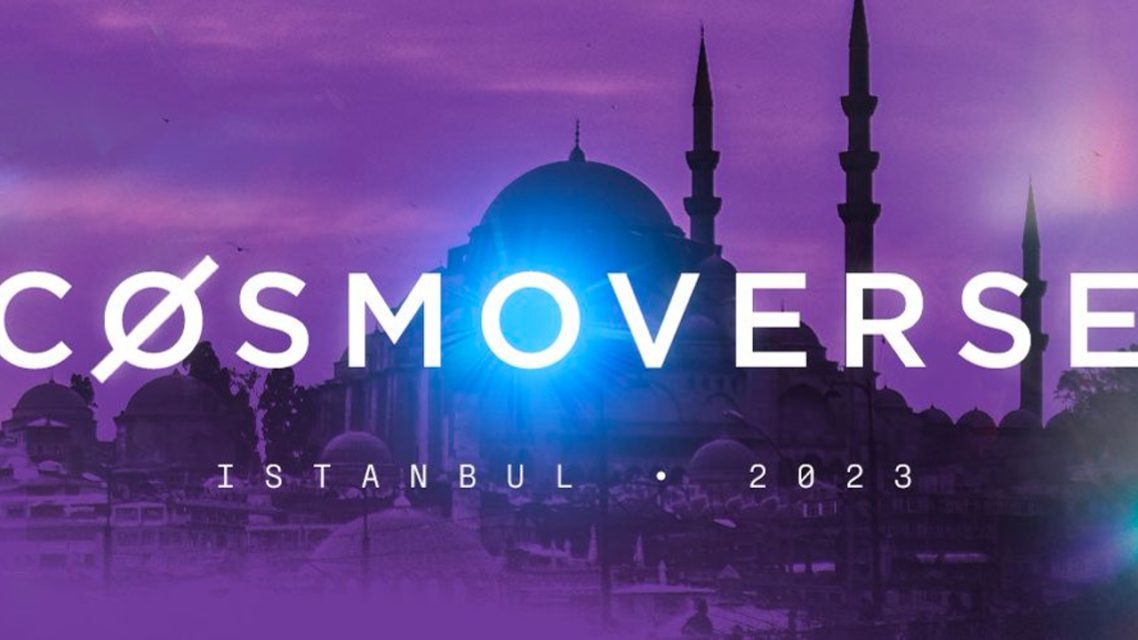 Cosmos (ATOM) global conference Cosmovefor this year's event He chose Istanbul.
The global conference, which brings together business developers and those who want to develop business from all over the world, will be held in Istanbul this year.
held in Colombia last year. Cosmove 2022was met with intense interest by crypto fans and blockchain followers. a global conference Cosmoveevent that will be held this year He stated that he will do it in Turkey. Picture of the global conference The Twitter account gave the message that they will come to Istanbul.
The dates of the event have not been announced yet. Official statements are planned to be announced in the coming days. However, the community marked the third or fourth quarter of 2023.