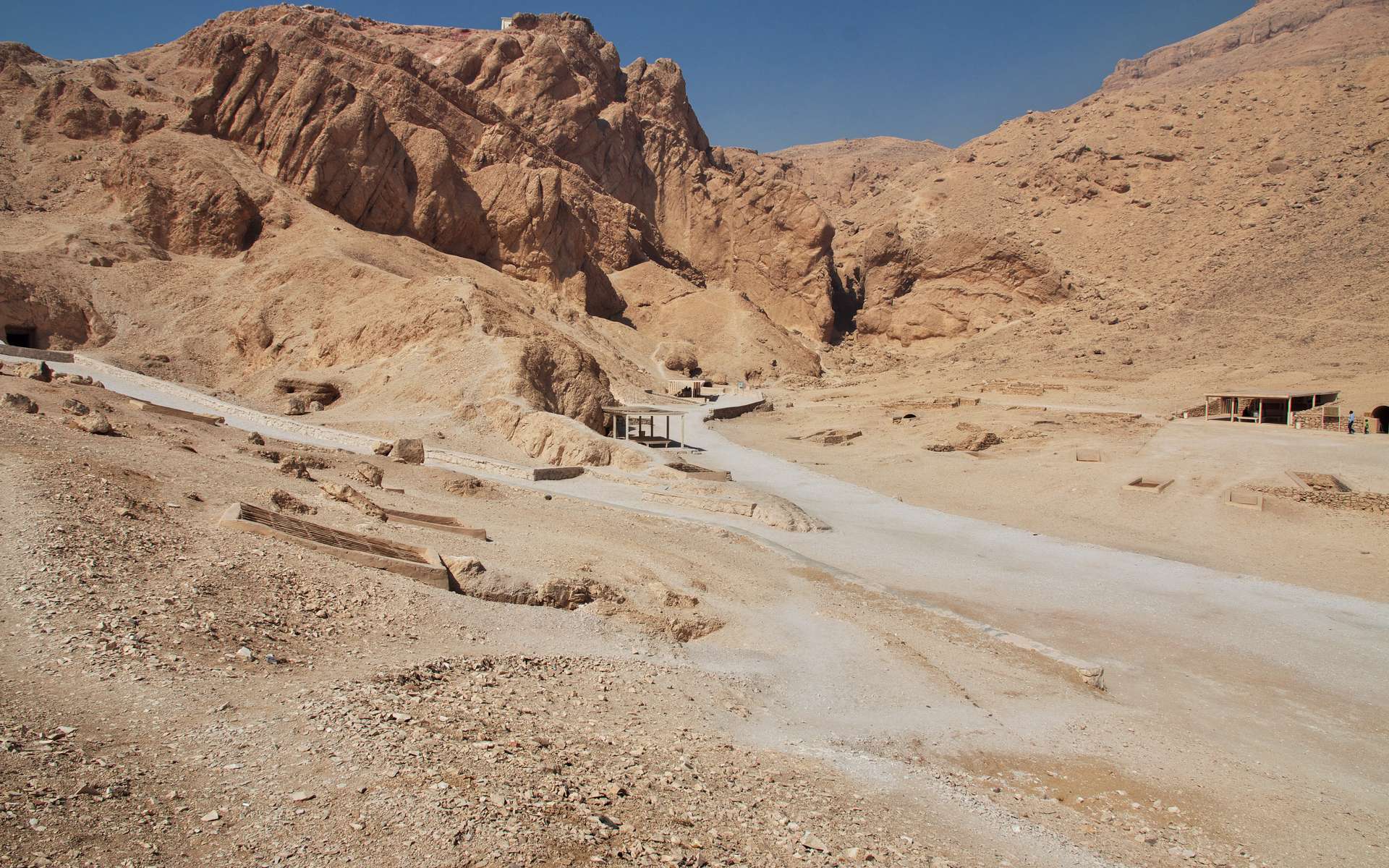 This is an extraordinary discovery made by archaeologists on the western banks of the Nile, in Egypt: a royal tomb dating from the beginnings of the New Kingdom, therefore from 3,500 years ago!
In Luxor, in southern Egypt, excavations have revealed an ancient tomb dating from 3,500 years ago! It would house the remains of a royal person of the XVIIIth dynasty. "The first elements discovered so far inside the tomb seem to indicate that it dates back to the XVIIIe dynasty", said Mostafa Waziri, head of the Supreme Council of Egyptian Antiquities, in a statement.
The XVIIIe dynasty lasted between 1550 BC. J.-C and 1292 BC. AD, and corresponds to the beginning of the New Kingdom, the most prosperous period of ancient Egypt. Some of the most famous pharaohs reigned during this period, such as Tutankhamun, Akhenaten or Ramses who was also the first pharaoh of the XIXe dynasty. Many of the members of the royal families of the New Kingdom are now buried in what is called the "Valleys of Kings and Queens", two sacred sites side by side whose origin remains mysterious.
A royal person of the New Kingdom
According to the researchers, the discovered tomb dates from the beginning of the New Kingdom, and could correspond to that of a royal wife or a princess. Unfortunately, the tomb is currently in a bad state, due to the rains that have been infiltrating for millennia, and have almost erased it. In particular, registrations have been "destroyed during former floodsfloods who filled the burial chambers of sedimentsediment of sablesable and of limestonelimestone », said Dr. Mohsen Kamel, director of the Western Valleys site. The excavations are currently continuing, and could reveal other tombs never excavated before.