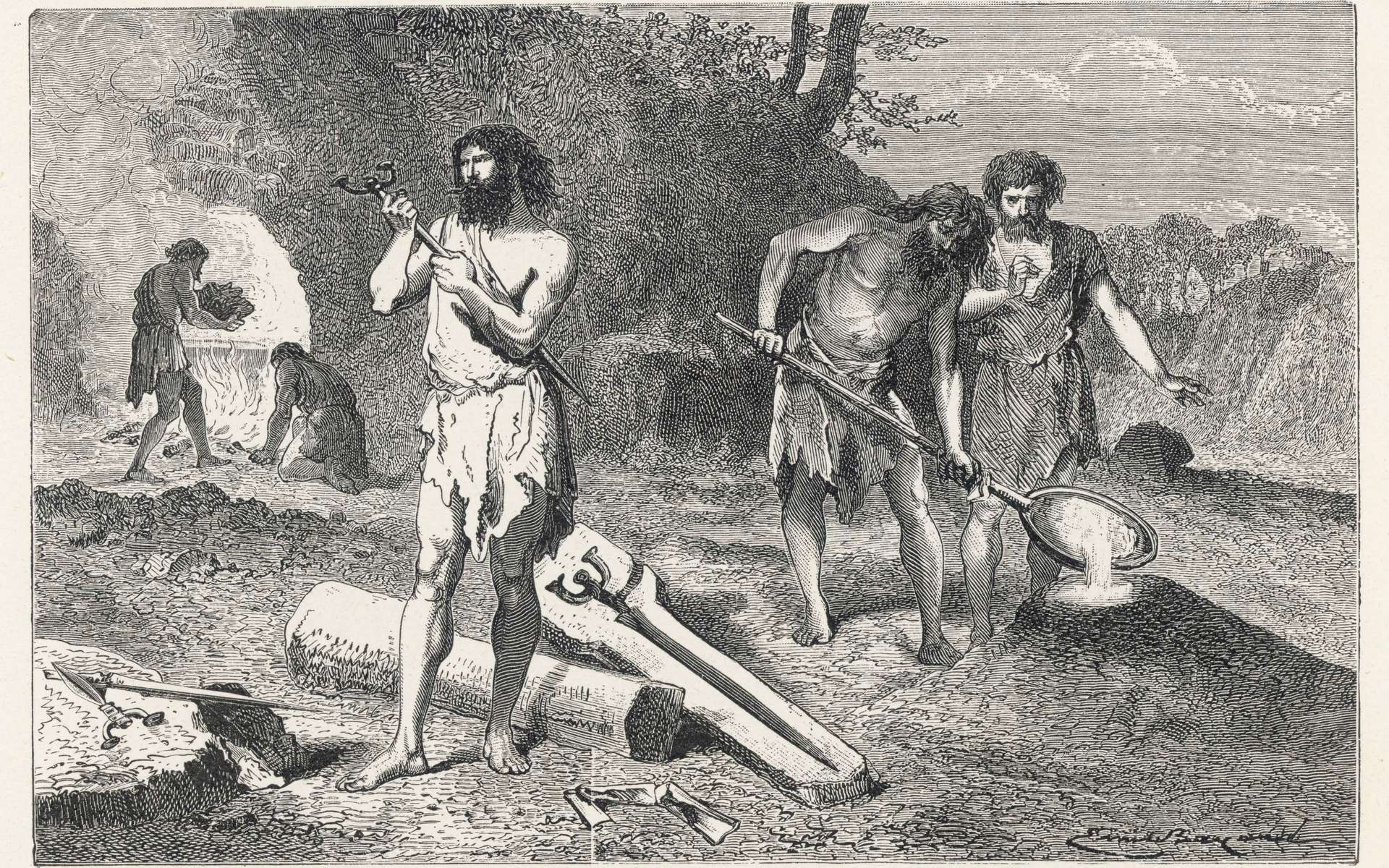 French scientists have discovered that around -4,500 years ago, the human genome underwent major upheavals, particularly in the genes that protect us from infectious diseases!
Humans have always been in contact with sometimes pathogenic microorganisms. These interactions forced the human genome to adapt to defend itself. According to French researchers, led by Lluis Quintana-Murci, holder of the human genomics and evolution chair at the Collège de France, the Bronze Age (-3300 to -1200 BC) was a decisive moment when our genome strengthened his immune defences. At that time, human societies experienced profound changes that would have favored the circulation of infectious diseases. But other genetic changes had negative consequences.
Adaptation to pathogens during the Bronze Age
Scientists have gone back in time through 2,879 genomes from individuals who have lived in Europe for the past 10,000 years to understand how pathogens have shaped our genome. It appears that around 4,500 years before our era, which corresponds to the beginning of the Bronze Age, the genes involved in the host-pathogen relationship adapted greatly by accumulating mutations which were gradually disseminated in the population. .
These mutations had immediate effects in human immune defences. For example, the leukocyte lineage, which includes all white blood cells, has experienced a change in its composition. The population of eosinophilic granulocyte decreased in favor of that of neutrophils. Beyond immune cells, red blood cells have also acquired mutations that increase their efficiency, size, and the amount of hemoglobin they carry. In total, this "positive" evolution focused on 89 genes involved in innate immunity.
According to the scientists, the expansion of human communities, mobility and environmental changes have favored the spread of these mutations in humans. But the latter have not only had positive effects, certain mutations in the genes of immunity have had a "negative" effect by favoring infectious diseases.
The flip side
Indeed, the appearance of mutations also seems to be linked to an increase in the incidence of inflammatory gastrointestinal diseases from the beginning of the Bronze Age. In addition, certain mutations are also a risk factor for Crohn's disease and inflammatory bowel disease in general. " These results suggest that the risk of inflammatory disorders has increased in Europeans since the Neolithic period due to positive selection of mutations to better resist infectious diseases. ", explains Lluis Quintana-Murc in a press release.
The natural selection of genes involved in defense against pathogens, which began 10,000 years ago, could still have consequences today and partly explain disparities in immune reactions or susceptibility to autoimmune diseases. Nevertheless, on this point, the scientists specify in their study published in Cell Genomics that their work does not predict the true genetic risk of disease in these ancient societies.