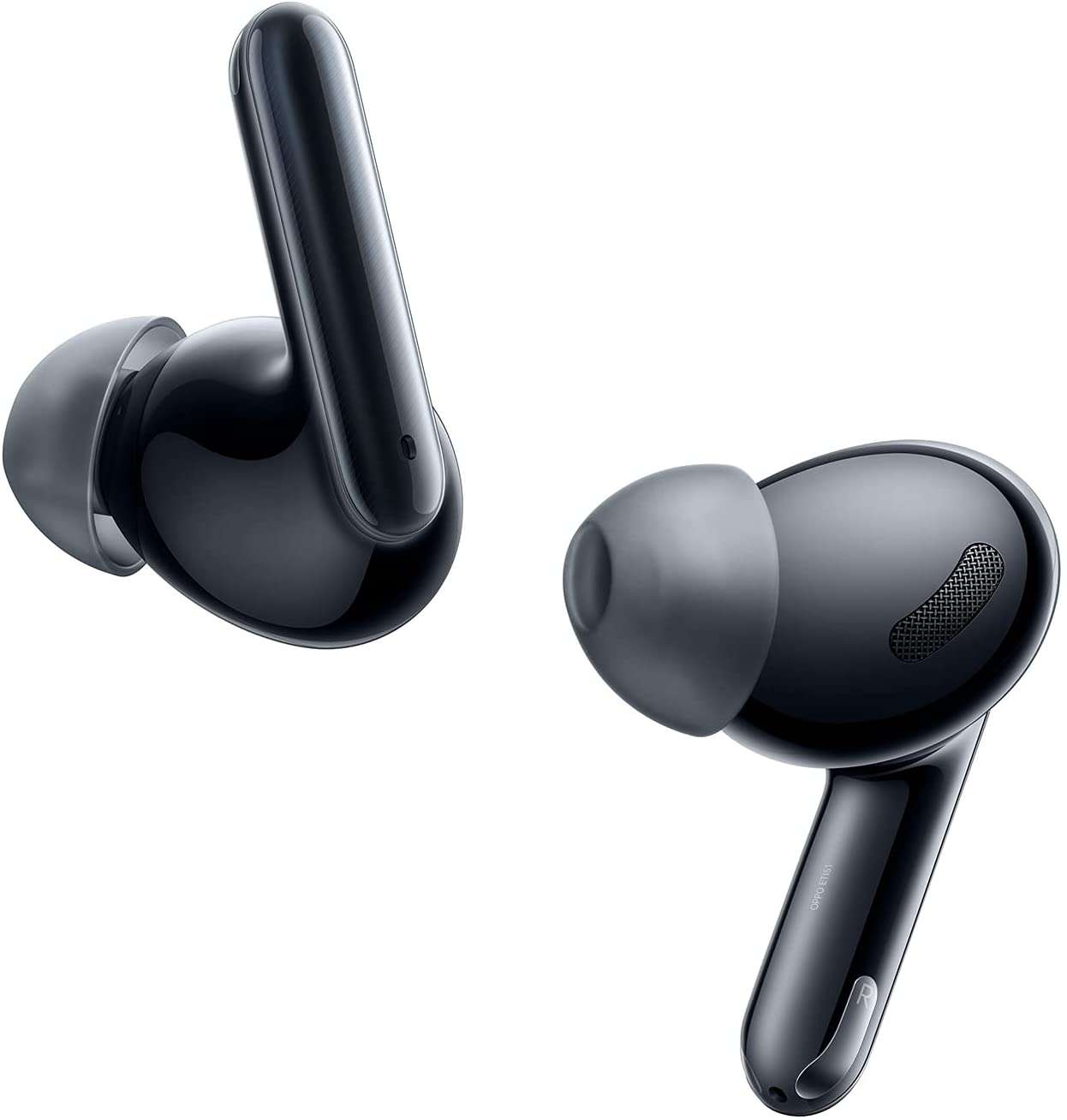 True wireless headphones are very popular with those who don't want to bother with headphones while enjoying good audio quality. If you are looking for this type of headphones and do not want to invest in an Apple or Sony model, a very good alternative is available to you. OPPO Enco X Wireless Bluetooth Earbuds with Noise Canceling is 50% off at Amazon, price drops from €179.99 to €89.99.
The OPPO Enco X headphones, in detail
The OPPO Enco X headphones could well overshadow the AirPods Pro, the audio quality is excellent, the active noise reduction effective and the Bluetooth 5.2 connection reliable. Active noise reduction lets you listen to music without being disturbed by outside sounds. Transparency mode is useful if you don't want to be cut off from the outside by letting ambient noise through. You have a maximum autonomy of 25 hours with the charging box which allows you to recharge the earphones 4 times. To date, these are the most high-end wireless headphones from the Oppo brand. The design is reminiscent of the famous AirPods Pro, there is an in-ear format with a slightly thinner stem for a more discreet appearance. These are lightweight headphones (less than 5 grams) that are very comfortable to wear.
Why Choose OPPO Enco X Earphones?
The price of these wireless headphones is very competitive, the sound is particularly convincing, it is clear and detailed. If you are looking for discreet headphones with an elegant design, the OPPO Enco X headphones are for you. The case of the headphones is pebble-shaped with the same shiny plastic, it charges via a USB-C port but it is also compatible with wireless charging. The ANC is very effective and once you get used to touch gestures you won't be able to do without it. The volume control is accessible directly from the headphones. In terms of comfort, you will have a lot of fun listening to your favorite playlists and the headphones will stay in place even during a running session. Autonomy is more than enough.