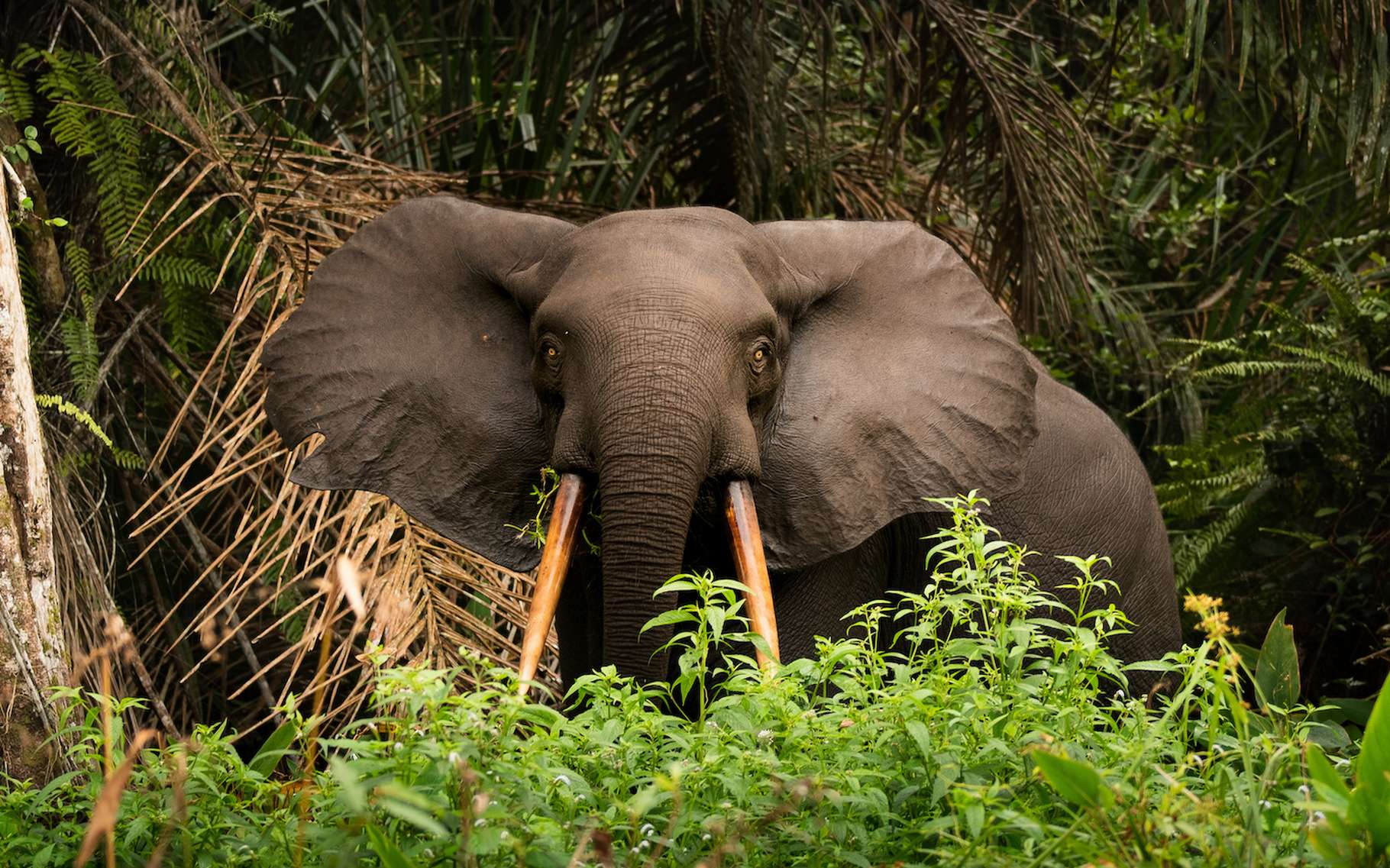 We already knew elephants for their memory and their intelligence. Now researchers are telling us that they could help us fight anthropogenic global warming. Taking care of the African rainforest…
The elephant is the largest mammal on our Earth. But it is now threatened. Its populations declined during the 20the century. The African forest elephant is particularly critically endangered. Understand that he is at risk of imminent demise. And beyond the immense loss that this would represent for biodiversity, an international team of researchers tells us today that this would also prove to be very bad news for our climate.
It should indeed be known that the elephants which live in the tropical foresttropical forest Africa – the second largest tropical forest in the world – play a bit of a role as foresters. Elephants eat leaves, tear off branches and uproot young plants. But especially of trees with low density of carbonecarbone. Because they taste better and are also more nutritious. In doing so, elephants regularly clear places for high carbon density trees – those that grow slowly and store the most carbon, helping us to fight against the global warmingglobal warming – which then enjoy not only more space, but also more lightlight and more than nutrientsnutrients.
Protecting African Elephants
And not content with this, elephants also play the role of gardeners for them. After eating the fruits of these high-carbon-density trees, they later release seeds ready to germinate in their droppings. Enough to further promote the growth of these precious trees for our climate. The researchers thus finally estimate that with the disappearance of these elephants, the tropical forest of Africa would lose between 6 and 9% of its capacity to store carbon.
They are now calling for greater means of elephant conservation. Because even if elephants are protected by law, poaching continues. And the number of elephants in the African forest has fallen by 80% over the past thirty years.