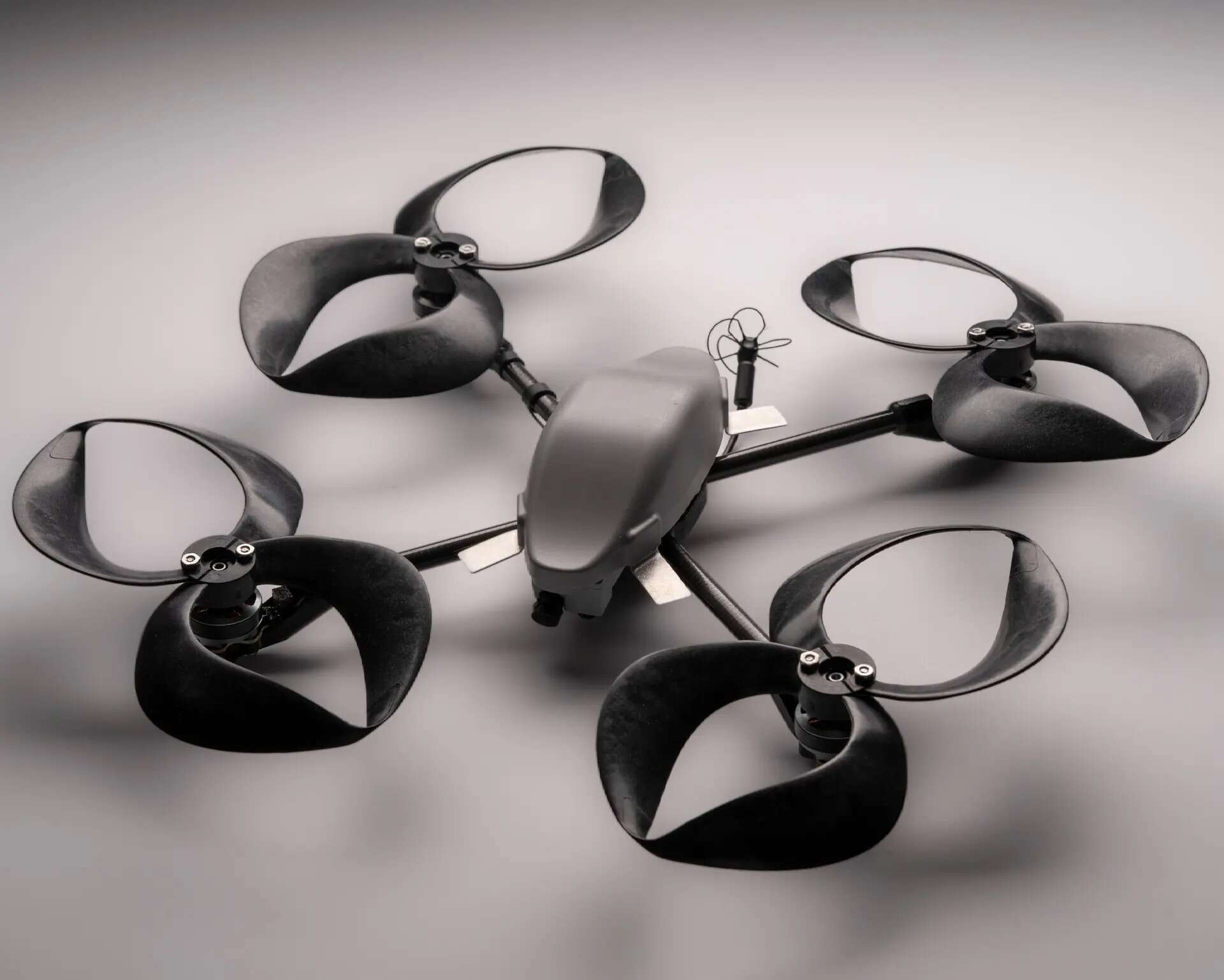 MIT researchers have figured out how to reduce annoying noise from quadcopter drones, by replacing straight blades with toroidal blades. This amazing shape would also work on boats, and even improve performance.
Whether large, like on an airplane, or small, like on a drone, propellers produce a lot of noise. It's not caused by the vibrationsvibrations of the engine, but indeed whirlwindswhirlwinds created in theairair by the blades. That could change thanks to a new propeller with toroidal blades, invented by researchers from the Massachusetts Institute of Technology (MIT), in the United States.
The propellers, used in particular in aviation and the navy, are based on the Archimedes screw, used to pump water around 200 years BC. They have existed for about two centuries in their current form, to move devices in water or in the air. During all this time, the shape of the blades has been optimized, but there have been no major upheavals.
Significant noise reduction
MIT researchers were working on a quiet ion-powered drone and needed to compare the noise level to a standard drone, when they came up with the idea for this new propeller. It is made up of two toroidal blades that form an 8. Once the propeller was placed on a quadcopter drone, the scientists observed a significant reduction in noise in the frequencies audible to the human ear, in particular between 1 kHz and 5 kHz. According to them, the device can operate without attacking human hearing at a distance divided by two compared to the same device with standard propellers.
This drop of volumevolume noise would be due to a better distribution of the vortices in the air, which would be generated over the entire surface instead of only on the tip of the blade, and which could thus dissipate more quickly, generating less noise. The researchers found that the noise reduction was not at the expense of performance, with the thrust being comparable to that obtained with a drone equipped with conventional propellers. In addition, performance or noise reduction could still be improved. Researchers have tested a few different shapes, but they have not been optimized, unlike conventional blades which have centuries of history.
Toroidal propellers also work on boats
The advantages of this form also translate underwater. Sharrow Marine is already testing a similar concept on boats. Their helix is ​​made up of three slightly differently oriented toroidal loops. According to the manufacturer, the noise level is reduced by 80% at a vitessevitesse cruising. Moreover, it would be much more efficient. Sharrow Marine announces increased range, fuel savings, greater speed for the same rotation speedrotation speed, or a reverse thrust increased by 50% to be able to brake more quickly. It will still cost the tidy sum of 5,000 dollars, ten times the price of a standard propeller.
So far, the toroidal shape has only been tested on quadcopter drones and boats. It is already a welcome step forward, while the dronesdrones, especially for delivery, should be part of everyday life in a few years. It remains to be seen whether these results can be generalized to other uses, such as airplanes, carscars flywheels or computer fans.