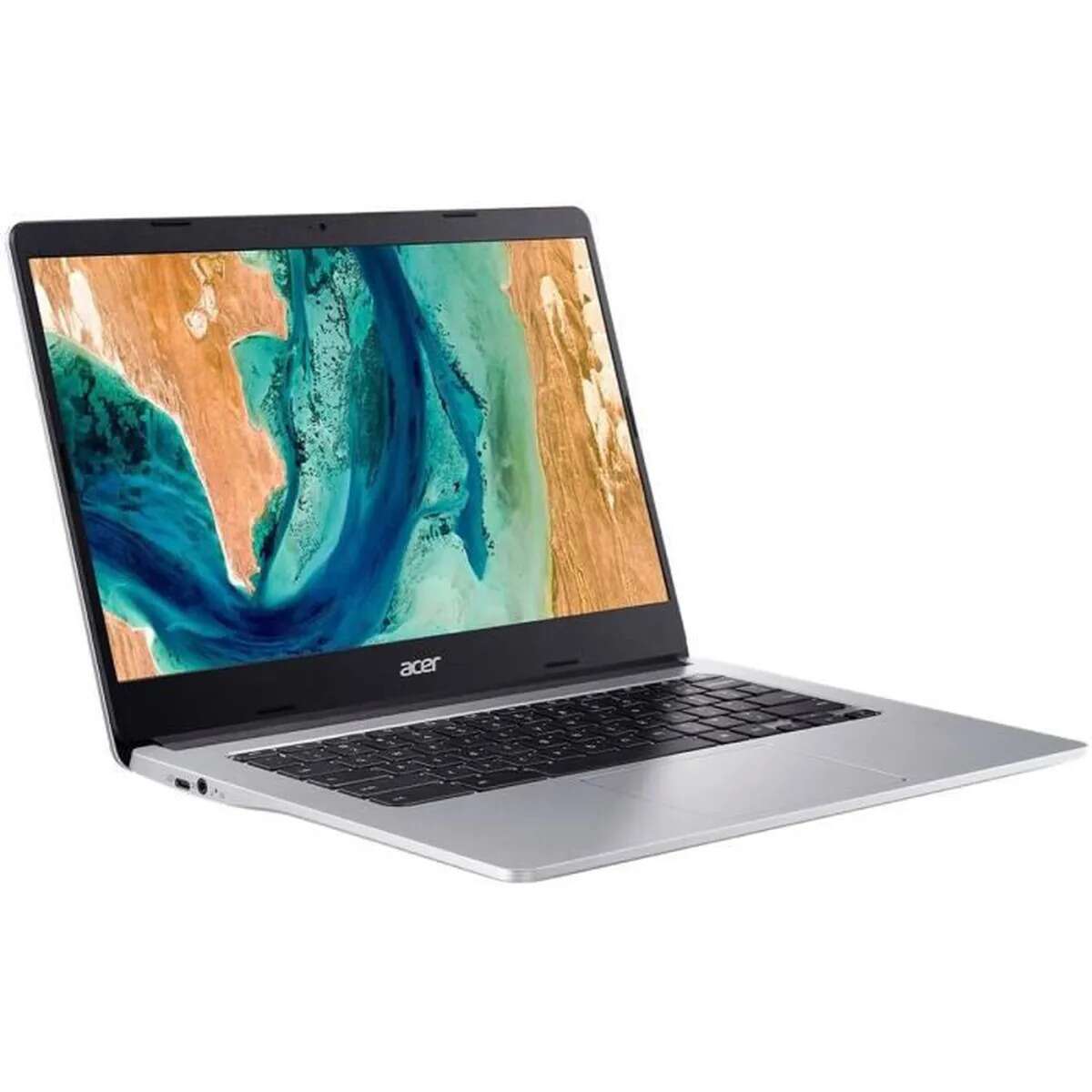 The simplicity and speed of use of Chromebook laptops are the main reasons for their growing value in the market. Consumers are letting themselves be seduced more and more by this type of computer, which makes their life much easier. Cdiscount offers you the possibility of purchasing the Acer CB314 Chromebook Laptop PC for only 269,99 € instead of €514.77.
What are the specs of the Acer CB314 Chromebook laptop?
The Acer CB314 Chromebook laptop, with a 14-inch screen, weighs less than 1.5 kg and is easily portable. It is the essential daily tool that must accompany you at work, at school or even at home. The 8-core ARM processor gives the CB314 PC enough power to accompany you all day, wherever you are, while the battery benefits from an autonomy of up to 15 hours. Thanks to Google's Chrome OS operating system, you can enjoy countless Android apps via the Google Play Store or even built-in malware protection.
Why choose the Acer CB314 Chromebook laptop?
The Acer CB314 Chromebook laptop not only stands out for its ergonomics and its hyper-accessible interface. Its other advantage is the total connectivity that users of the Acer Chromebook CB314 will benefit from. Thanks in particular to a hyper-functional USB-C port, this computer can connect to many peripherals simultaneously, which gives you the opportunity to combine several activities. For example, let yourself be carried away by the exceptional experience of video calls from the Google Meet application thanks to the 720p HDR WebCam.