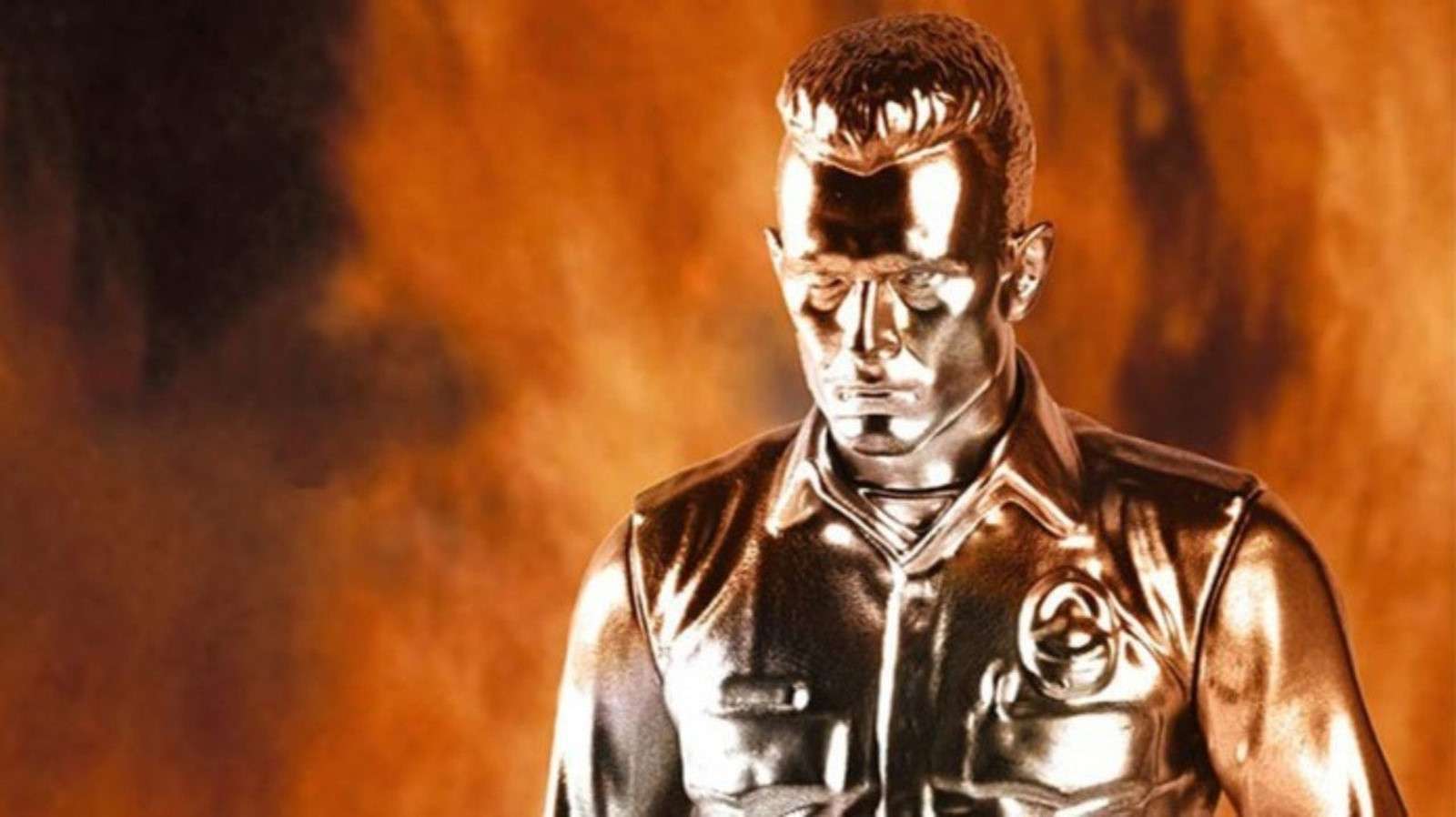 Researchers have been inspired by the sea cucumber to create miniature robots based on liquid metal. They can change from solid to liquid state and vice versa, and could be used in many fields, including medicine.
Researchers have just announced that they have created metal robots able to pass from the state solidsolid in the state liquidliquid. The principle is reminiscent of the T-1000 robot in the film Terminator 2: Judgment Day. However, the team of researchers from Sun Yat-sen and Zhejiang universities in China, and Carnegie Mellon University in the United States, do not cite science fiction as inspiration, but the sea ​​cucumbersea ​​cucumber…
In their article published in the journal Matterscientists cite the properties of the sea cucumber which makes its skin soupy or very hard in a few moments, or the octopus which changes the rigidityrigidity of its limbs to grab objects or move around. The result is a robot composed of a mattermatter magneto-active at transition de phasetransition de phase (MPTM). The device changes phase from solid to liquid when heated with a magnetic fieldmagnetic field alternative. It can thus change shape, then solidify at room temperature. Such a robot has a force of 21.2 megapascals and a stiffness of 1.98 gigapascals. He can move to a vitessevitesse of 1.5 m/s thanks to a simple magnetic field, and support a load of 30 kilogramskilograms.
Operation by magnetic field
The robot does not contain a motor or actuator, and comes as a simple pellet or can be molded into different shapes as needed. It is made up of microparticles ferromagneticferromagnetic of one alloyalloy of neodymiumneodymiumof ferfer and of borebore (NdFeB) in a liquid metal matrix with a point of fusionfusion low. Among the various possible liquid metals, the researchers opted for the galliumgalliumwhose melting point is 29.8°C, but it is possible to choose another metalmetal which changes to a liquid state at a different temperature.
The researchers demonstrated how the robot works by creating a robot in the form of a Lego figurine, placed in a trap. They apply an alternating magnetic field to melt it. The liquid is then drawn through the bars. Unlike the T-1000, it is not able to return to its original shape on its own, and must be placed in a mold before cooling.
Replace inaccessible screws or deliver medicine to the stomach
First of all, such a technology would have applicationsapplications in medicine, provided that a metal with a higher melting point than the body temperaturebody temperature and non-toxic… A robot is swallowed in the form of a cube. Doctors apply a magnetic field to him in the belly and he encapsulates a foreign body before solidifying, then the whole thing can be evacuated by moving the robot with a magnetic field. In the same way, the robot can contain drugs, which will be released in thestomachstomach when it goes into a liquid state.
The researchers also imagined using such a robot to perform welding. In their example, two robots are used to push a component into place. Each robot is then liquefied thanks to a magnetic field in order to solder the component in place and ensure the operation of the circuit. Their robot could also be used to replace screws in hard-to-reach places.