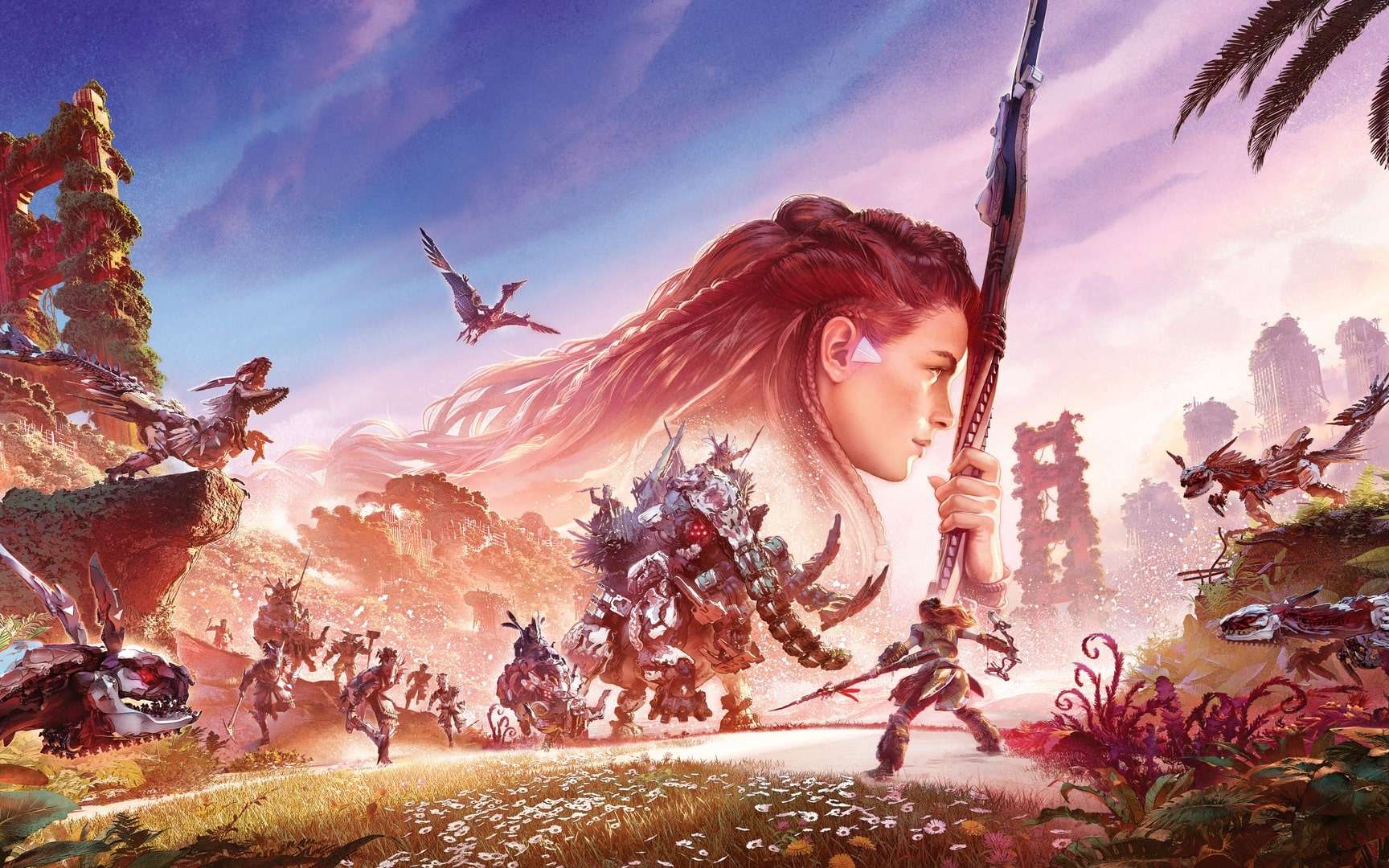 From February 8 to 12, the operation Live From PS5 (live from the PS5) comes to mix the virtual and the reality in several places in Paris and at La Défense. Scenes and events will come out of the games God of war Ragnärok, GT7 et Forbidden West, to turn into real spaces. Places where fans of these titles will be able to immerse themselves.
See Kratos' ax from the game God of war Ragnärok break the ice in real life, have a drink in the café of GT7or enjoy a meal inspired byHorizon Forbidden Westhere are the activities that you will be able to carry out from February 8 to 12 in Paris during the operation " Live From PS5 ". These are called IRL events, i.e. In real life and in French, quite simply "in real life ». These scenes are from the three biggest licenses of the PlayStation 5 game console released this year. These events do not only link fiction and reality, it is of course also an opportunity to unite the community of players so that they find themselves in real life in this space that they all know. For fans of God of war Ragnärok, it is on the forecourt of La Défense, in Paris, that they will be able to see the famous ax of Kratos as part of a staging. The outdoor static exhibition will be held from February 8 to 12.
Driving simulators for GT7
It's a little warmer than aficionados of GT7 will be able to toast in the life-size reproduction of the GT7 Café, present in the game on PS5. For players, this virtual cafe is a recurring and important place in which we find, on the menu, what is needed to increase the collection of cars in the garage. It is precisely at Garage Amelot, passage Saint-Pierre-Amelot in the XIe in Paris, that this representation of the GT7 Café will be located. Enough to have a coffee and share your best driving moves with other drivers in the saga. Driving simulators will also be available, to play and test GT7.
It's also an opportunity to do some shopping, since a Micromania pop-up shop will also be present in this place to buy consoles, games and accessories for PS5. Again, this will take place from February 8 to 12. Finally, Live From PS5 invites you to sit at the table of the Horizon Restaurant, 45, rue Saint-Honoré, Paris 1is, midday or evening. From February 9 to 11, the restaurant will offer dishes inspired by the post-apocalyptic Californian universe of the game Forbidden West for PS5.
Article written in partnership with PlayStation