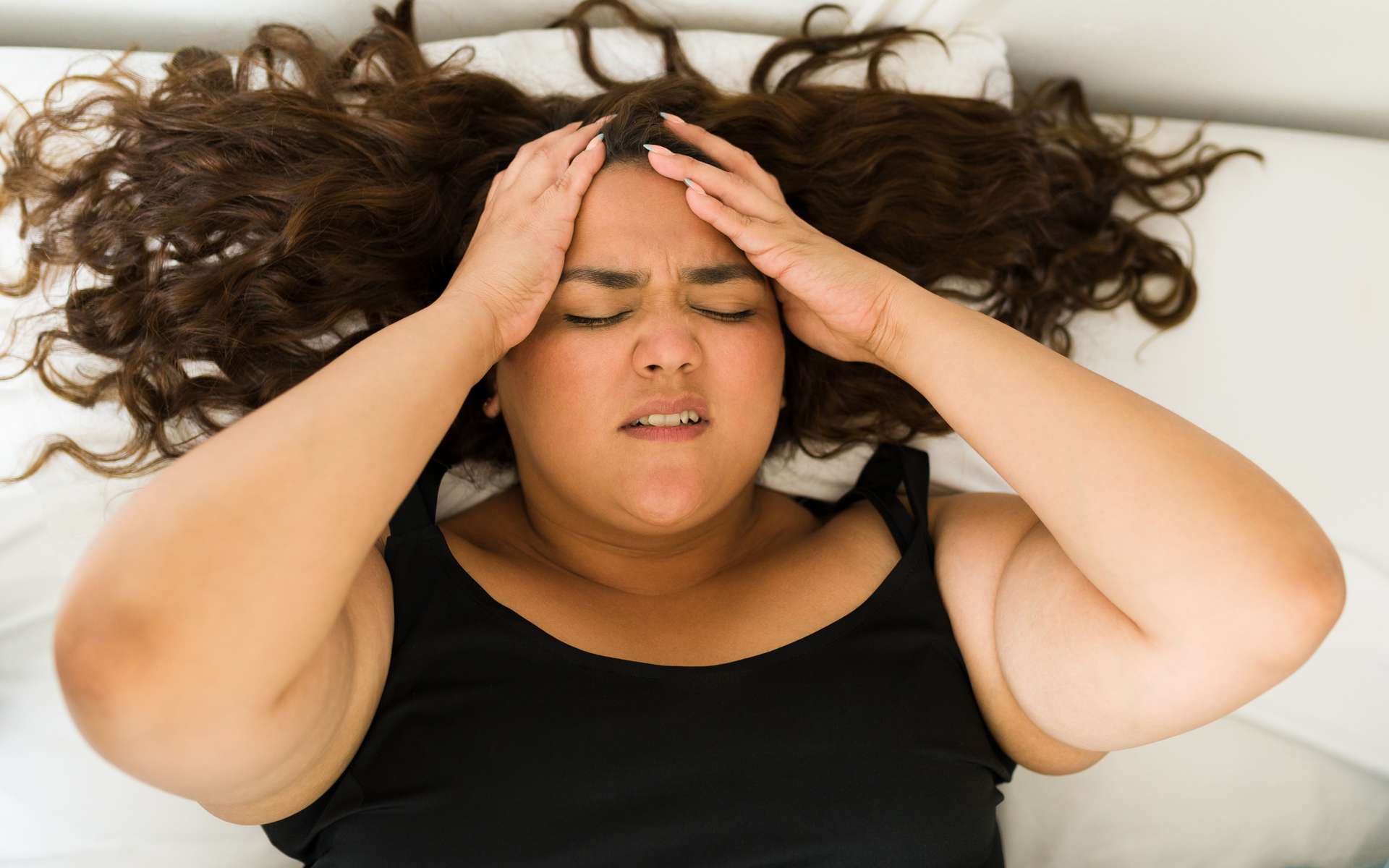 Obesity causes brain damage similar to that seen in people with early Alzheimer's disease. Is it a risk factor in addition to suffering from this form of dementia?
Obesity is a disease that disrupts the metabolismmetabolism by promoting the diabetesdiabetes type 2, the dyslipidemiadyslipidemia or even thehypertensionhypertension. It also has serious consequences on the respiratory, cardiac and intestinal spheres. More recently, observations also suggest that theobesityobesity affects the brainbrain and the cognitioncognition.
Neurologists from McGill University in Montreal propose a hypothesis to explain the cognitive decline linked to a BMI (body mass index) that is too high. They believe that behind this lies a form of neurodegeneration comparable to what happens in Alzheimer's patients. They therefore produced four maps of the brain from the IRMIRM carried out in four groups of volunteers: obese people (without a diagnosed cognitive problem), people of average weight, people with Alzheimer's and people with normal cognition. By comparing the maps with each other, Canadian scientists have observed similarities between the brains of obese people and those with Alzheimer's.
Similarities between obesity and Alzheimer's in the brain
Three characteristics were followed to indicate the presence of neurodegeneration in the brain: the thinning of the mattermatter grey, the presence of senile plaque and tau protein aggregate. MRIs taken in obese patients show thinning of gray matter in the lobe temporaltemporal, specifically in the prefrontal cortex. This phenomenon is also visible in people with Alzheimer's at an early stage.
On the other hand, obesity is not associated with the presence of senile plaque and tau protein as is Alzheimer's. The two maps of the brain are therefore not superimposable and each disease has its particularities. In view of these results, the McGill scientists conclude that obesity could be an additional risk factor for Alzheimer's diseaseAlzheimer's disease.
A risk factor for dementia?
They are not the first to make this connection, other observational or animal studies have shown an association between obesity in middle age and dementia in old age. It could be that the thinning of the gray matter due to obesity precedes the appearance of senile plaques and tau protein aggregates in people prone to Alzheimer's. A hypothesis to be confirmed.
« Our study reinforces the existing literature pointing to obesity as an important factor in Alzheimer's disease by showing that cortical thinning could be one of the potential mechanisms. Our results highlight lightlight the importance of decreasing the weight of obese people in midlife to reduce the subsequent risk of neurodegeneration and dementia concludes Filip Morys, a researcher in The Neuro laboratory at McGill.