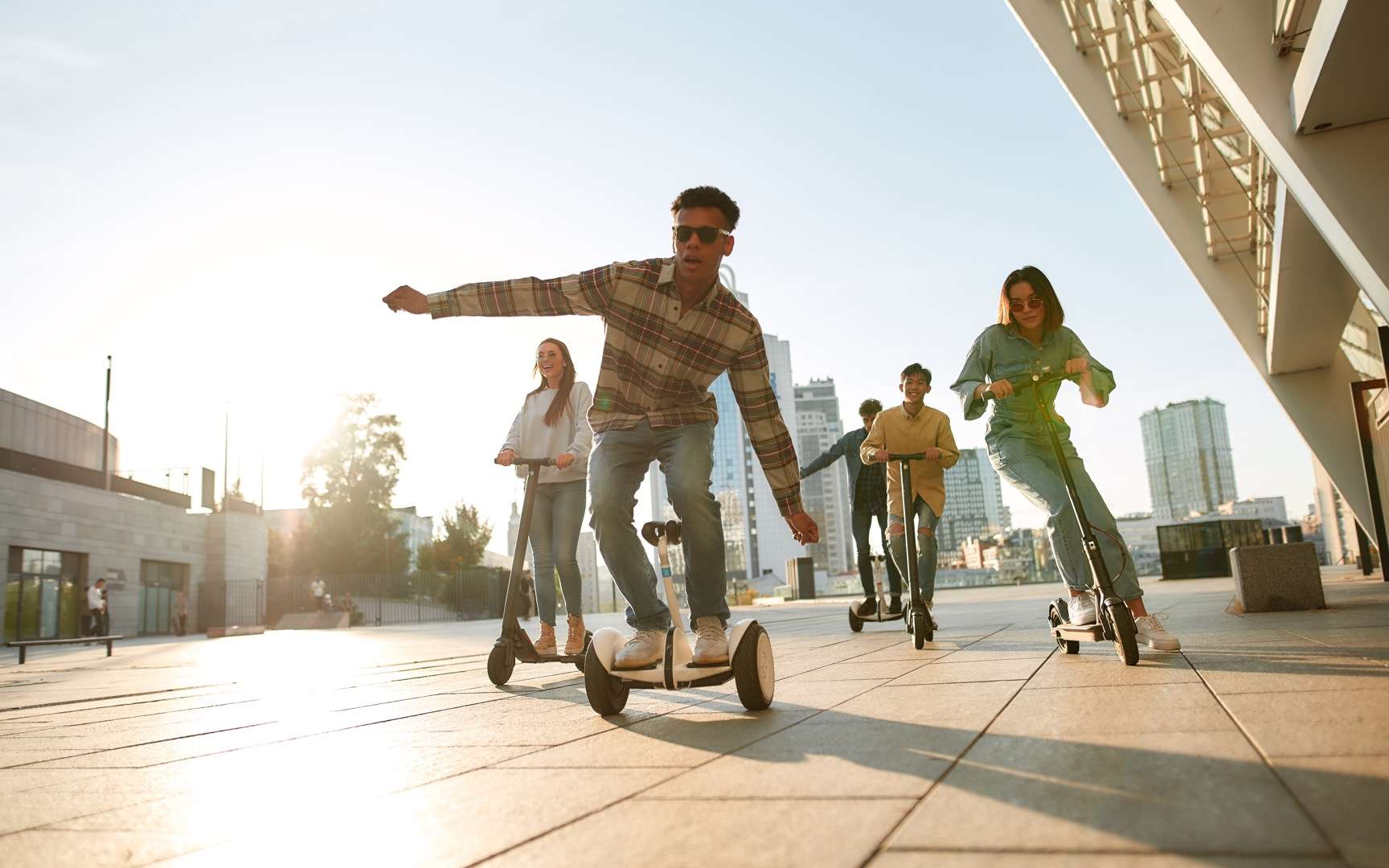 The electric scooter has invaded the urban landscape, bringing in its wake a doubling of fatal accidents. Head injuries and other serious fractures mainly affect the upper body, including the face. A report by the Academy of Medicine underlines that the frequency and severity of accidents related to the use of this mode of transport have become a major health problem.
With the expansion of the electric scooter rental offer, accidents and injuries related to their use have become a major health problem. In a report published in November 2022, the National Academy of Medicine was moved by the risks involved in this mode of travel, the recent growth of which is explained in particular by the multiplication of offers of rental equipment.
In 2022, 22 accidental deaths due to motorized personal transport vehicles – which include, in addition to the electric scooter, the monorouemonorouethe Segway and thehoverboardhoverboard — have been listed on the territory, against ten deaths in 2019, notes the Academy, citing road safety figures.
« Regulations that are late in relation to technological advances and poorly observed by users, added to an environment that is often poorly adapted ", have made the development of electric scooters " chaotic and a source of increasing accidentality ", continues the Academy.
Head trauma and facial injuries on the rise
Among the frequent injuries, lesions mainly affect the craniofacial extremity and the limbs, more particularly the upper limb. These locations of injuries result from a forward fall which leaves the head, arms and forearms very exposed. The skull is thus more often affected in scooter accidents than in bicycle accidents where the fall occurs laterally (74% against 43%).
« The main risks incurred in the event of an accident are head trauma or facial injuries, fractures, skin lesions which can leave scarsscarsfractures of the teeth, nose, but also of the collarbone, arm and forearm ", specifies to AFP Gilles Bagou, anesthesiologist resuscitator at the Samu of Lyon.
The essential helmets and gloves
Author of a report in 2021 on injuries resulting from scooter accidents in the Rhône, Gilles Bagou points out that the number of accidents has multiplied by 7.3 in this department between 2018 and 2019. In 2019, out of 1,200 accidents, 3% of users had injuries considered serious and 12% of the injured required hospitalizationhe explains. However, there are means of protection: the helmet and gloves seem essential to me on a scooter to limit the gravitygravity trauma ».
But wearing a helmet would still be insufficient. While 86% of scooter owners use one, only one in ten rental companies porteporte a helmet, showed a study carried out in 2020 for the French Insurance Federation. In August 2022, the death of two teenagers, IrisIris and Warren, hit while riding a scooter in the city center, had aroused intense emotion in Lyon.