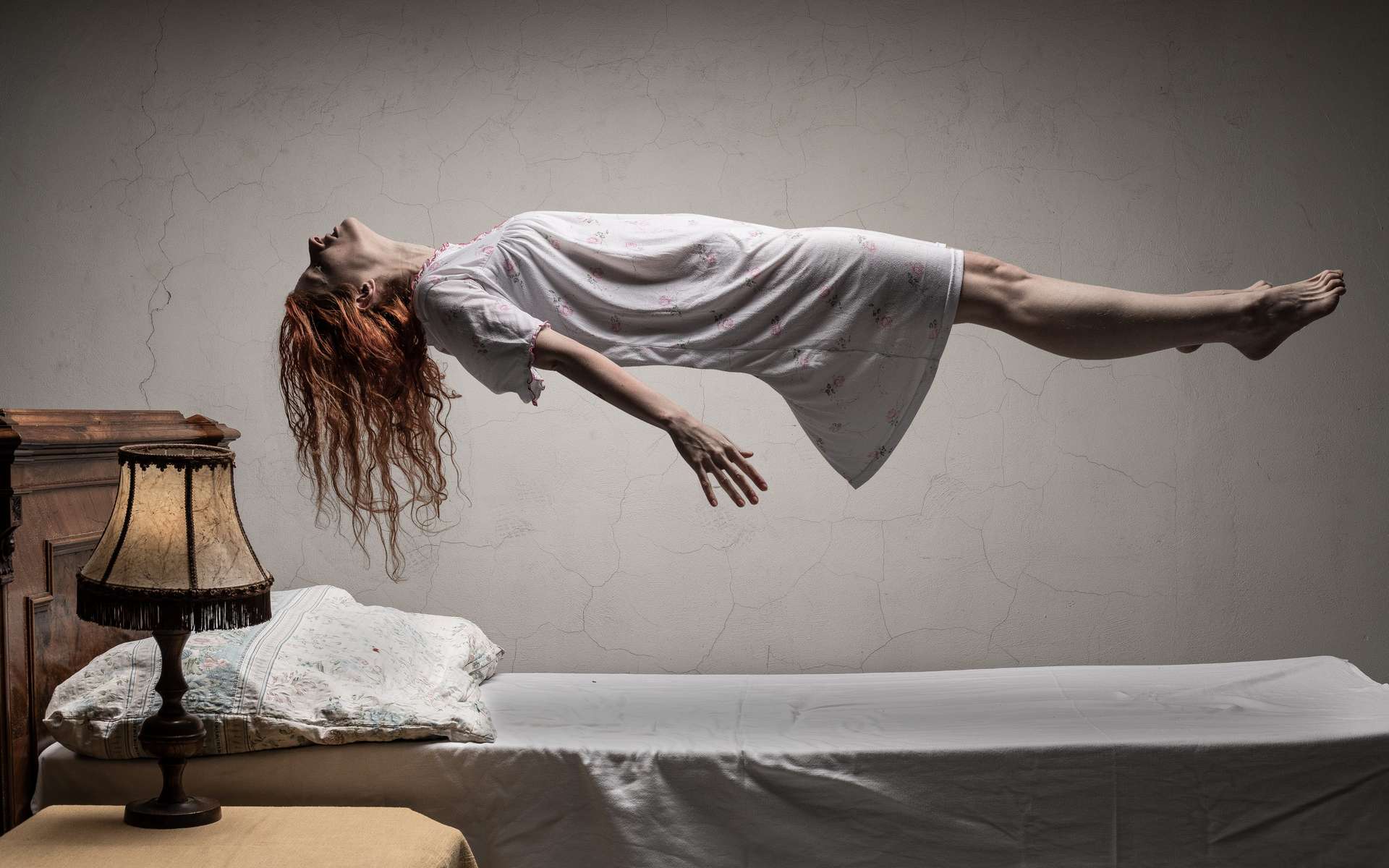 Paranormal beliefs have been circulating in human societies for centuries and, despite advances in science, they are still relevant today. British scientists are interested in the association between the paranormal and sleep problems. Do they have an explanation there?
According to a survey published in 2019, 24% of French people think they have already had a paranormal experience. Beliefs in spirits, ghosts, extraterrestrials or life after death are therefore all but marginal. They are also anything but recent, even if the paranormal is experiencing renewed visibility among teenagers and young adults through the social networkssocial networks. Many of these surreal moments take place at night, prompting a team of psychology researchers in London to link paranormal beliefs to sleep problems. They publish their conclusion in Journal of Sleep Research.
Frequent beliefs in the paranormal…
The investigation was launched by BBC Science Focusa bimonthly magazine focusing on science and technology, and a website InternetInternet on which the participants answered several questions concerning the quality of their sleep and their belief in the paranormal. They had to answer six questions like " Do you believe in the existence of ghosts? with a choice of responses ranging from no way " at " absolutely ».
Among the more than 8,000 people who completed the questionnaire, between 3 and 12% indicated a strong belief in the paranormal, depending on the question. For example, 12% of respondents say they firmly believe in the persistence of the soul after death; 3.4% think that near-death experiences are proof of life after death or 8.1% believe in ghosts.
…And reinforced by sleep disorders
But when scientists cross-referenced these responses with sleep disorders, including sleep paralysis and exploding head syndrome, they found that those affected are more likely to believe in the existence of extraterrestrials and to their presence on Earth, to life after death or to the persistence of the soul than those who have a calmer sleep. Most associations between paranormal belief and sleep quality are linear, that is, the stronger the belief, the worse the reported sleep quality. But, for others, the association is more complex.
This study only highlights an association between the two phenomena; many people with difficult sleep don't believe in aliens or life after death. Nevertheless, these results are in the same vein as past studies on the subject.
To try to understand, scientists are proposing a hypothesis that remains to be validated: certain paranormal beliefs such as the existence of ghosts or demonsdemons could make the people concerned anxious and affect their sleep. This explanation has limits because some beliefs seem reassuring like life after death. What has not been studied here, and which is also of importance, is the presence of mental illnesses in patients or their religious beliefs. The subject has not ceased to interest scientists!