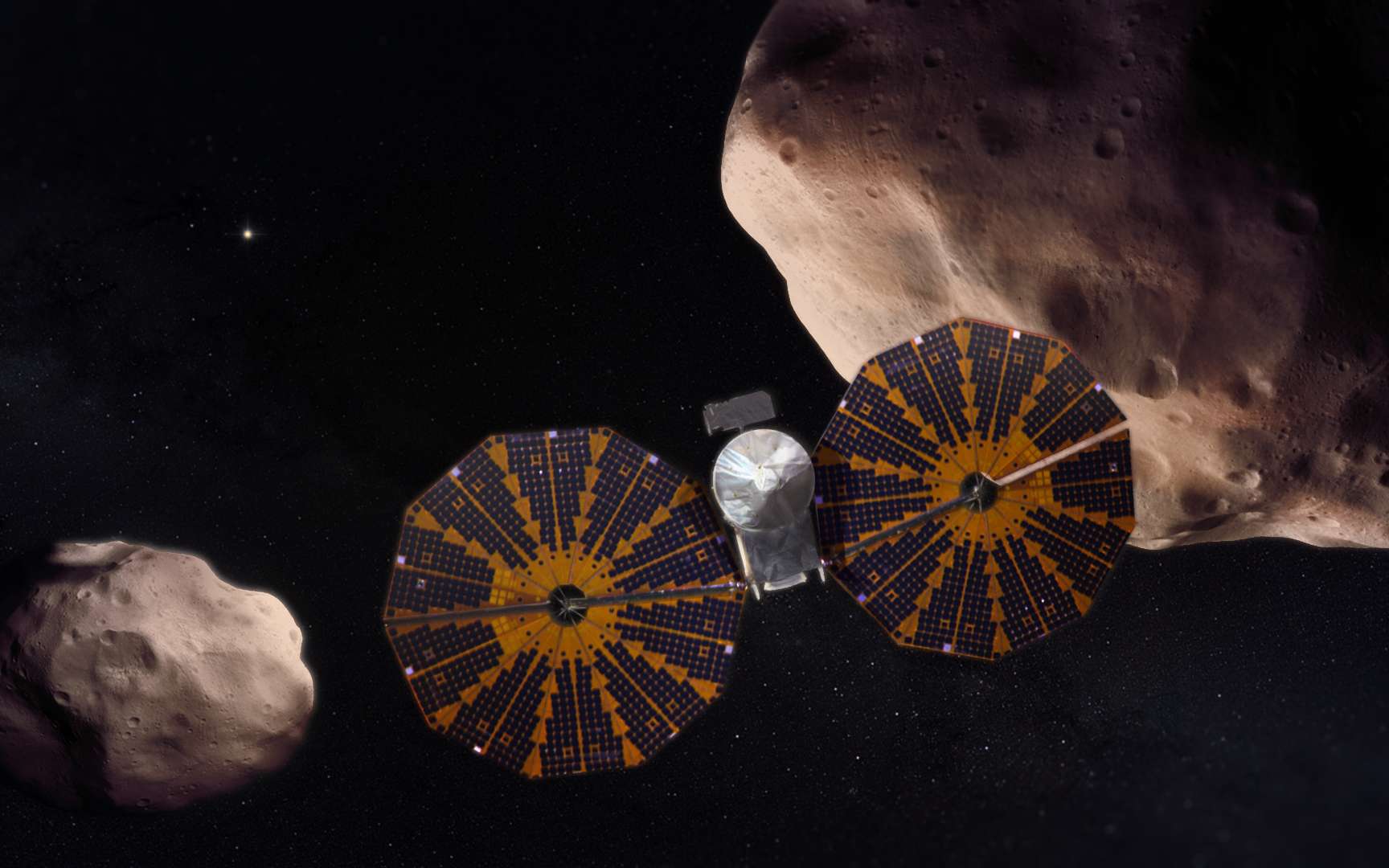 The NASA probe which took off on October 16, 2021 has a decidedly full flight plan! We have just discovered a new asteroid which will be on its trajectory. Lucy's primary goal is to fly by six Trojan asteroids between 2027 and 2033. Sure, it'll take some patience until that happens, but a secondary flyby is planned for April 2025, passing near the Main-belt asteroid Donald Johanson. But another flyby is now planned for a closer future.
The asteroid in question has the delicious name of 1999 VD57. It was identified by Raphael Marschall, of the Nice Observatory, and collaborator with the SouthWest Research Institute (SwRI). 1999 VD57 is about 700 meters in diameter and is in the main belt. This will make it the smallest main-belt asteroid ever flown. Others as small had been flown over, even impacted (Dimorphos) and sampled (Bennu), but they are in orbits close to that of the Earth.
The flyby is scheduled for November 2023. Some maneuvers are scheduled in May to place Lucy on an optimal trajectory, so that she passes only 450 kilometers from 1999 VD57. This unexpected flyby will be an opportunity for NASA and SwRI to test the brand new asteroid tracking system on board the probe. These are procedures never tested in flight allowing to take more images of the target. After takeoff, one of Lucy's solar panels had failed to fully deploy. After months of effort, NASA has given up on solving the problem, deemed to have no impact since the panel is 98% deployed.