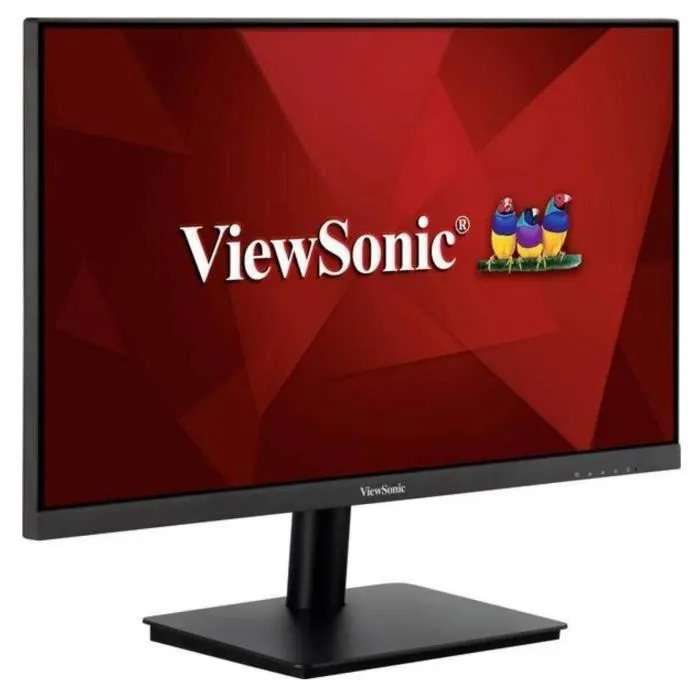 Today's computer screen must meet very specific requirements. Consumers are particularly demanding image quality that lives up to their expectations. The very ergonomic PC screen Viewsonic VA 2406-has everything to satisfy you. On the occasion of the Cdiscount Christmas offers, it goes from €156.67 at only €89.99.
Viewsonic VA 2406-h monitor description
The Viewsonic VA 2406-h PC monitor is a 24-inch monitor with stunning image quality. Suitable for personal or business use, this full HD computer monitor offers consumers 6 ViewMode presets that deliver optimized display performance based on your needs. Performance and comfort are guaranteed by this Viewsonic PC screen, which is also very easy to install on the wall or other types of support thanks to its VESA compatible support. It has an excellent response time and two HDMI AND VGA inputs for connectivity. The quality of the display is exceptional and allows an immersive experience thanks in particular to an LCD screen with LED backlighting.
Viewsonic VA 2406-H PC screen, savings and visual comfort guaranteed
The VA panel (combined with SuperClear technology) present in all Viewsonic PCs provides perfect visual comfort technology and helps eliminate eye fatigue during prolonged periods of use. Also thanks to this technology, the image quality remains optimal, clear and sharp from all possible viewing angles. The Viewsonic VA 2406-h computer monitor has low power consumption.