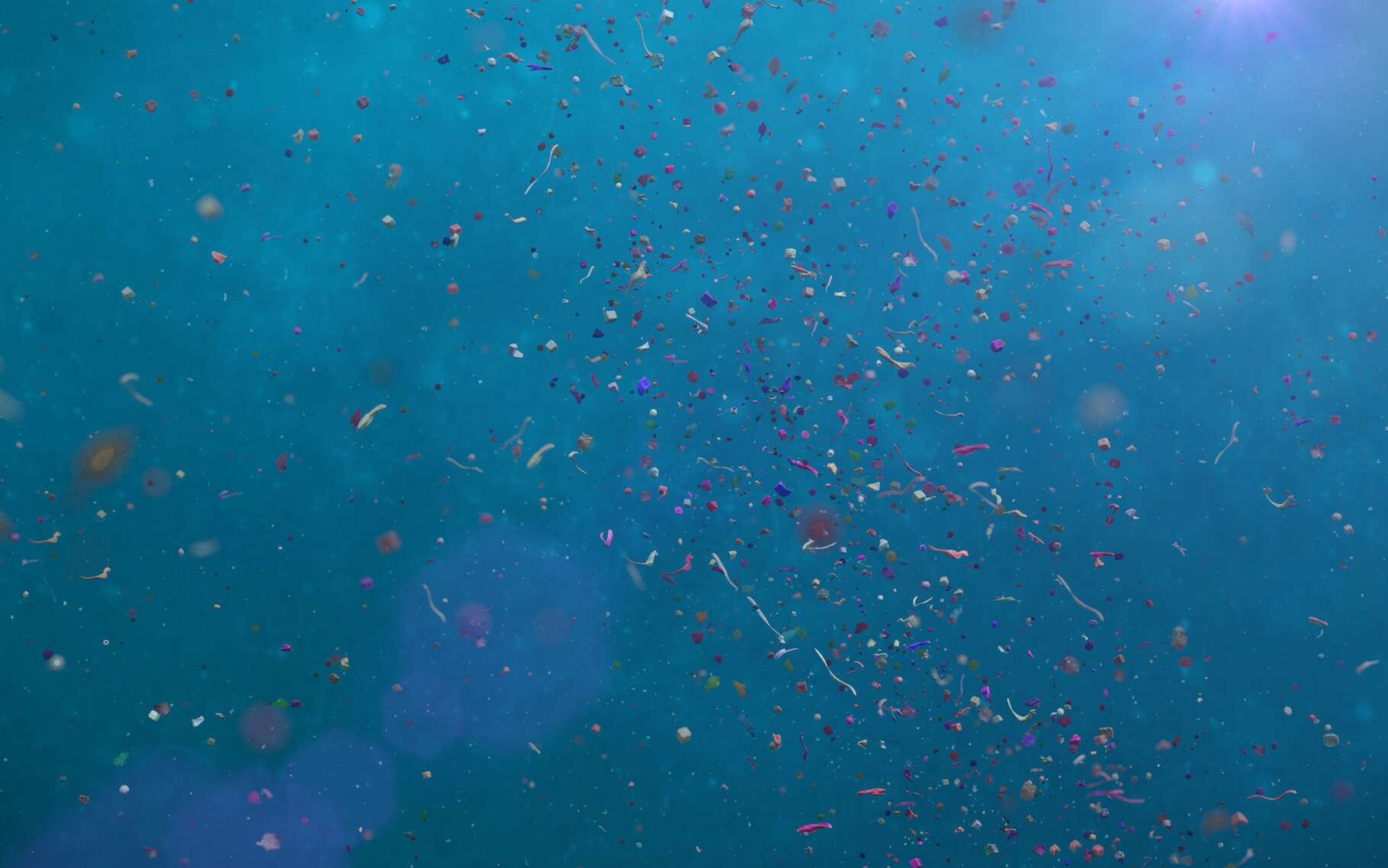 Researchers have looked at a bacterium that literally seems to "eat" plastic. Or rather certain microplastics, such as those decomposed in the oceans.
Every year, around 20 million tonnes of plastic are dumped into the oceans. If the biggest ones keep their initial shape for years afterwards, many others decompose until they become microplastics. They are then ingested by various living beings, or fall to the bottom of the oceans to remain there.
But some of them, a small percentage of about 1%, could be eaten by bacteria to be changed into CO2. This is demonstrated by a recent study published in Marine Pollution Bulletinin which researchers looked at Rhodococcus ruber a bacteriumbacterium already known to be able to degrade certain chemical pollutants.
Not a long term solution
To be sure, the researchers carried out numerous experiments in the laboratory reproducing the real conditions, with artificial sea water and plastics already decomposed by the rays. UVUVmarked with carbonecarbone 13 to be easily identified later. They found, after mixing plasticplasticsea water and bacteria, CO2 appear above the water!
"This is the first time that we have proven in this way that bacteria actually digest plastic into CO2 and in others moleculesmolecules »says Maaike Goudriaan in a press release, first author of the study and doctoral student at the Royal Netherlands Institute for Marine Research (Nioz). "We already knew that the bacterium Rhodococcus red could form a so-called biofilm on plastic in nature. It had also been measured that the plastic disappeared under this biofilm. But now we've really demonstrated that bacteria actually digest plastic. »
But if microbial digestion by Rhodococcus red is good news, but it is only part of the solution to the problem. Above all, it allows us to know what happens to a very small part of the plastics thrown into the oceans.