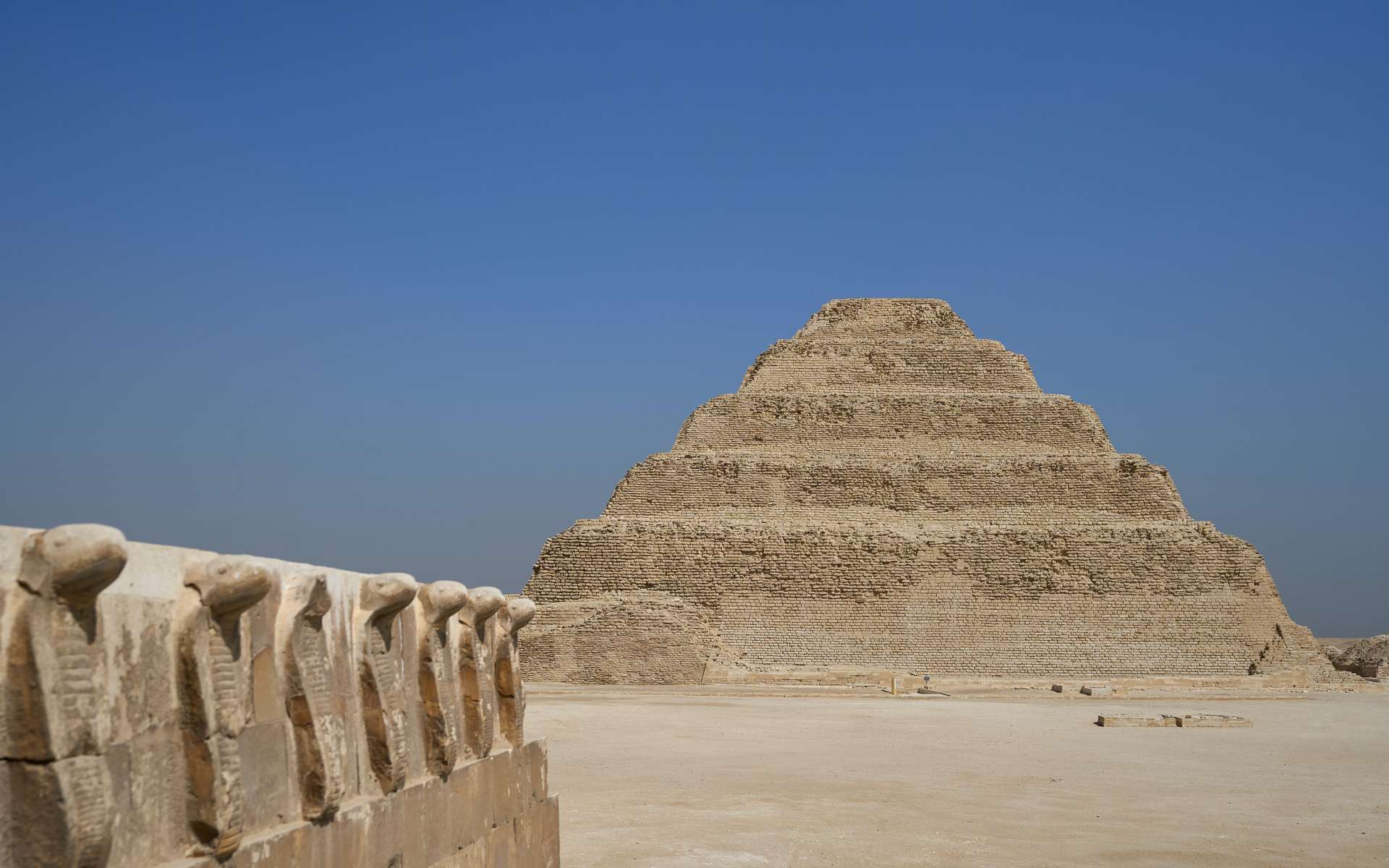 Not far from the famous step pyramid, within the site of the Saqqara necropolis, new ancient tombs have been discovered. This type of announcement flourishes in Egypt according to the ongoing archaeological excavations. This time, tombs, statuettes and new mummies were revealed to the general public, including a very old one covered in gold leaf.
By means of a press release, Doctor Zahi Hawass, who is no longer presented in the world of Egyptology, announced new discoveries in the Saqqara area, dating back to the fifth and sixth dynasties, corresponding to ancient periods of pharaonic history. In addition to the tombs that have been unearthed, a sarcophagus of limestonelimestone was discovered 15 meters underground.
The tomb of an important priest and officials
Among the discoveries announced, that of the tomb of a priest, Khnum-djed-ef, who was in the service of the pharaoh Unas, and who lived during the fifth dynasty. An important pharaoh since a pyramid porteporte his name at Saqqara. The latter has hieroglyphic and funerary inscriptions on its mursmurs being among the oldest known religious texts in Egypt to date. Thus, finding a tomb of a priest close to that of a pharaoh is good news from an archaeological point of view for understanding the funerary treatment of notable individuals at these times.
The other tombs seem to have belonged to other important figures such as a royal official or another priest. So many tombs, some decorated, which make it possible to discover the beliefs and tastes during these dynasties in terms of organization and funeral splendor.
A very old mummy discovered
Another discovery, that of a massive rectangular limestone sarcophagus. The latter was found at the bottom of a well 15 meters deep. Placed there 4,300 years ago, a mummy was discovered inside. The latter was covered with gold leaf and could be one of the oldest mummies discovered according to the team behind the press release. This is not the only mummy reported during this communication, another would also have been identified.
Within all these new discoveries, many statues and other amulets have been taken from sandssands. yes theepidemicepidemic from Covid-19Covid-19 has been the cause of delays in excavations, the succession of announcements of archaeological discoveries in Egypt is part of the scientific and tourist communication campaigns put in place by the country to promote its heritage and bring about an economic recovery important.