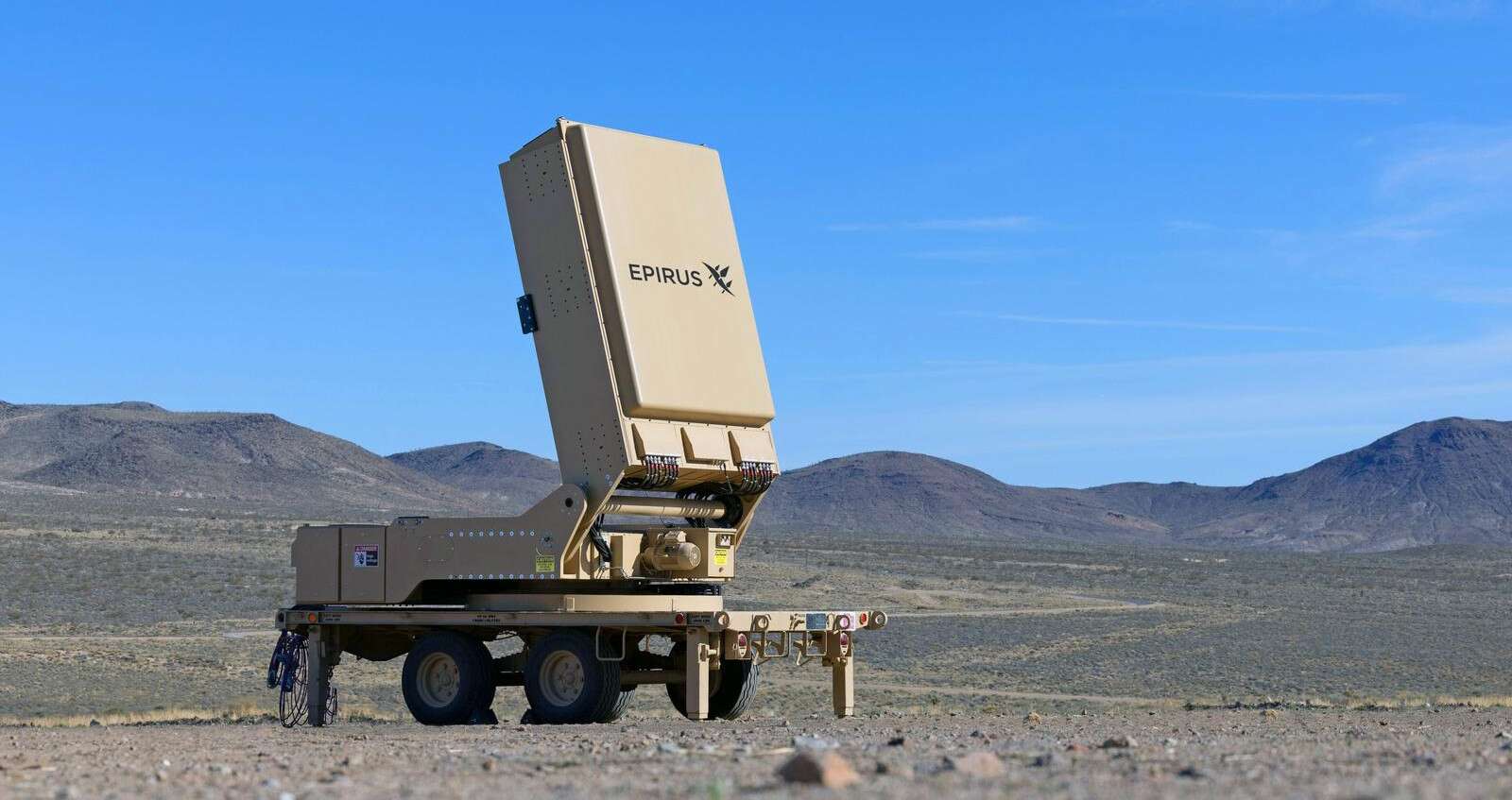 The US military may soon have a defense specifically designed to stop drone swarms. Leonidas, a directed energy weapon that works with microwaves, will be able to create a real shield against drones and other flying devices.
The war in Ukraine has shown how easily drones can be turned into effective weapons. It is therefore quite natural that the American army is looking for technological solutions in order to be able to destroy swarms of enemy drones. One of the most serious leads is the use of microwaves.
The US Department of Defense has just signed a $66.1 million contract with the company Epirus to develop a prototype of a directed energy weapon. Called Leonidas, this weapon will destroy the electrical circuits of drones during their flight, by sending them microwaves, and can even stop cruise missiles.
(embed)https://www.youtube.com/watch?v=nncn2jUDJP8(/embed)
Presentation of the Leonidas system. (English only, enable automatic translation of subtitles.) © Epirus
A reconfigurable phased array antenna
The microwaves are emitted thanks to a phased array antenna, which makes it possible to very precisely calibrate the shape of the emitted beam. Since the antenna is managed by software, Leonidas can be quickly reconfigured to emit the microwaves in a specific direction. Epirus indicates that the device can create a real shield capable of stopping hundreds of drones, or target a single specific device.
One of the main advantages of such a system is that it requires no ammunition. It only consumes electricity, allowing it to run indefinitely as long as the power supply is working. In particular, this will avoid using $3 million Patriot missiles against drones that cost a few hundred or thousands of dollars…