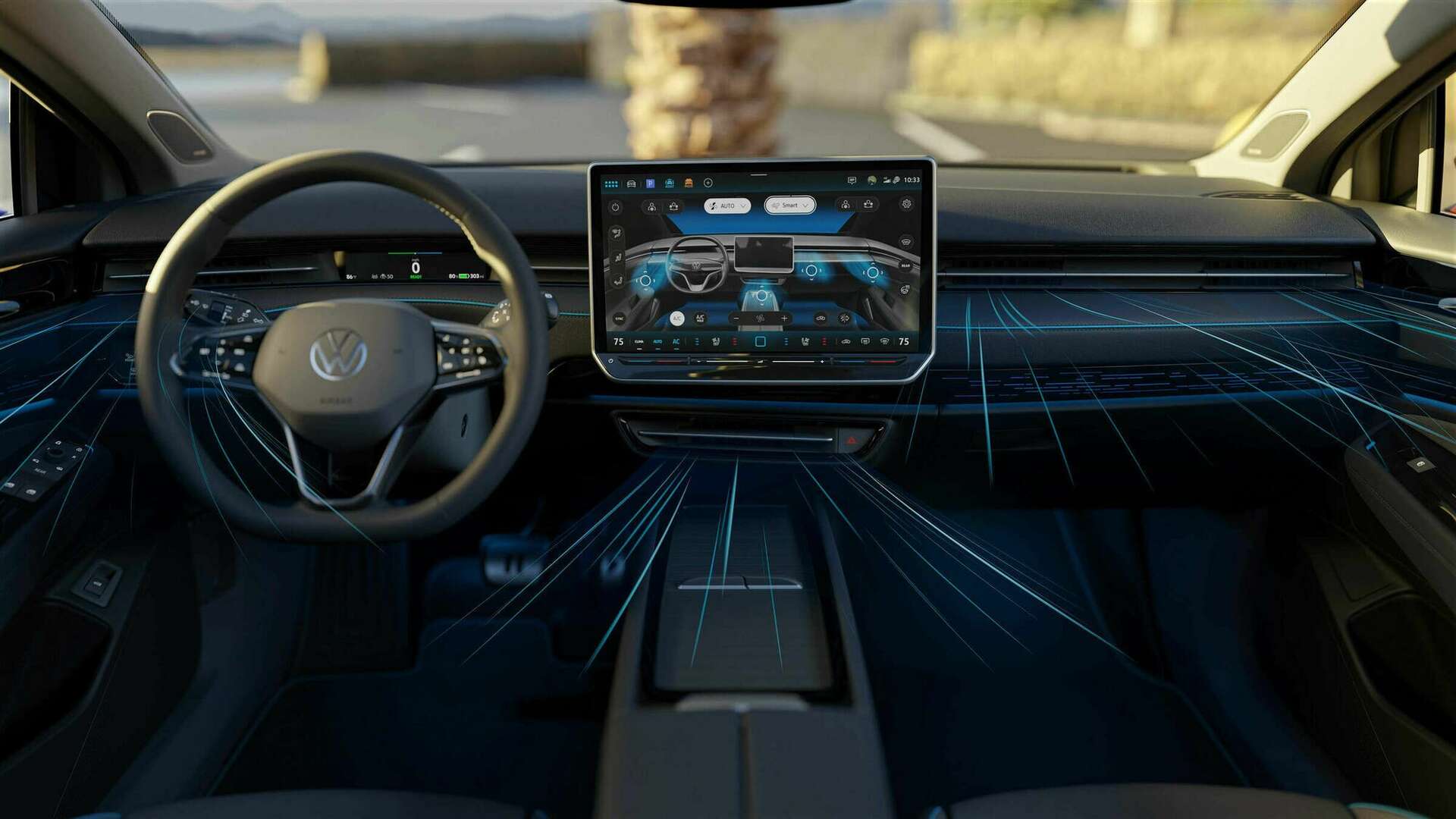 The new intelligent air conditioning system integrated into the future Volkswagen ID.7 will make it possible to enter a passenger compartment at the right temperature whatever the season, heat wave or freezing cold, and this, even before having started the engine. This air conditioning, which is controlled by voice, will also adapt according to the degree of sunshine thanks to the windscreen equipped with a sensor.
In an increasingly connected and intelligent car, air conditioning is also undergoing a "revolution". Manufacturers are now working on innovative systems such as the ability to automatically adapt to sunlight or even to trigger as soon as the driver approaches his vehicle.
Volkswagen is at the forefront of these new technologies, which will be inaugurated on its future electric sedan, the ID.7, marketed this year.
First innovation: the air conditioning will be triggered even before the driver and his passengers enter the cabin. Indeed, as soon as the vehicle key is detected nearby, the system will start to heat or cool the interior of the car depending on the conditions. Then, at any time, it will be possible to choose between global air conditioning, for the entire passenger compartment, or individual ventilation, targeted to certain parts of the body.
A sun sensor on the windshield
But the main innovation of this new generation air conditioning is that it will directly take into account the level of sunshine. It is a sensor placed near the windshield that will detect the angle of the sun's rays. This means that, if one side of the car is more heated than the other, the air conditioning system will adapt accordingly and in real time, modifying the ventilation of the various areas concerned.
Exhibited camouflaged at the last CES, in Las Vegas, the new Volkswagen ID.7 must be unveiled in the spring before being marketed in stride. The first deliveries in Europe and China are planned by the end of 2023.