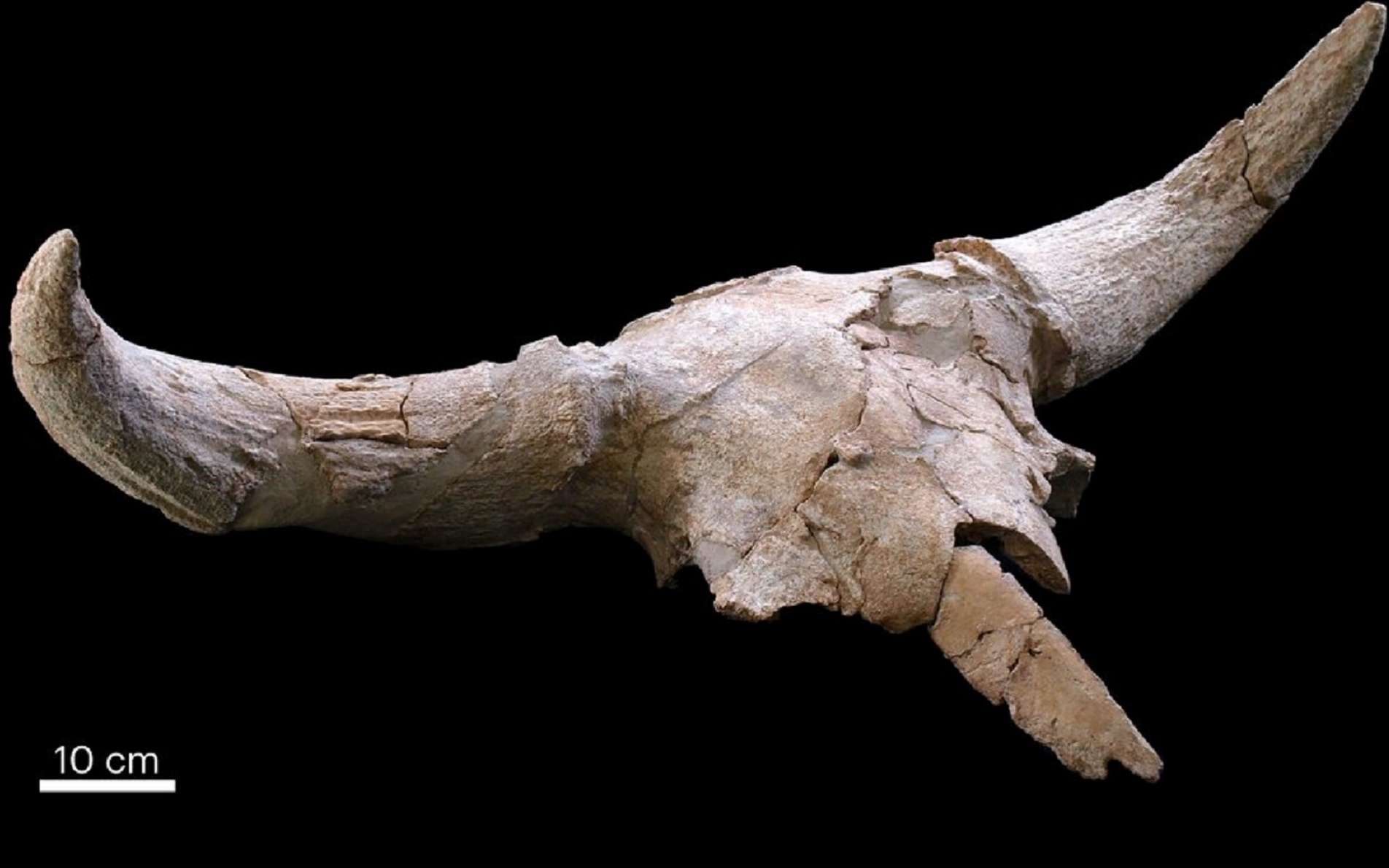 The discovery of numerous animal skulls in a cave suggests that Neanderthals collected hunting trophies, perhaps for symbolic purposes. A cultural practice that would have been transmitted over many generations.
Many caves and rock shelters in Europe bear witness to the past presence of our prehistoric ancestors, whetherA wise man or Neanderthal. Among the traces left by these groups, animal bones often make it possible to reconstruct their diet and their hunting practices. But, while exploring a cave located in the region of Madrid, Spain, a group of scientists made a very strange discovery.
An unusual concentration of skulls with horns
The Des-Cubierta cave, discovered in 1978 and already well known for its occupation by Neanderthals more than 40,000 years ago, has revealed new secrets. Researchers have indeed unearthed many animal bones, and in particular the skulls of herbivores. If the presence of animal remains is not surprising for a cave that has been inhabited, it is the large quantity of skulls that immediately intrigued the scientists. The cave is indeed strewn with 35 skulls of bison, aurochs, but also rhinos and deer. All are particularly large and have large horns or antlers. The lower jaw is usually missing, as well as the teeth.
For scientists, it is very unlikely that these are leftover meals. Analysis of the skulls shows that they were very carefully detached from the body and cleaned. Many marks of cuts and shocks with sharp objects are indeed visible and testify in particular to the extraction of the brain. Given the imposing size of these animals, this preparation work was necessarily carried out outside, before the skulls were stored inside the cave. An unusual practice, the skulls of herbivores killed by hunting, heavy to transport and of no nutritional value, being generally abandoned on the spot.
A cultural practice passed down through many generations
The assembly of skulls found in the cave of Des-Cubierta therefore suggests that their presence is linked to a symbolic or ritual activity, such as the making of trophies, the cave having certainly served as a hunting sanctuary. This practice would have continued on this site for several centuries, suggesting the transmission of a cultural practice from generation to generation.
This discovery, detailed in an article published in Nature Human Behavioursheds light on the cultural behavior of Neanderthals and the symbolism attached to large herbivores.