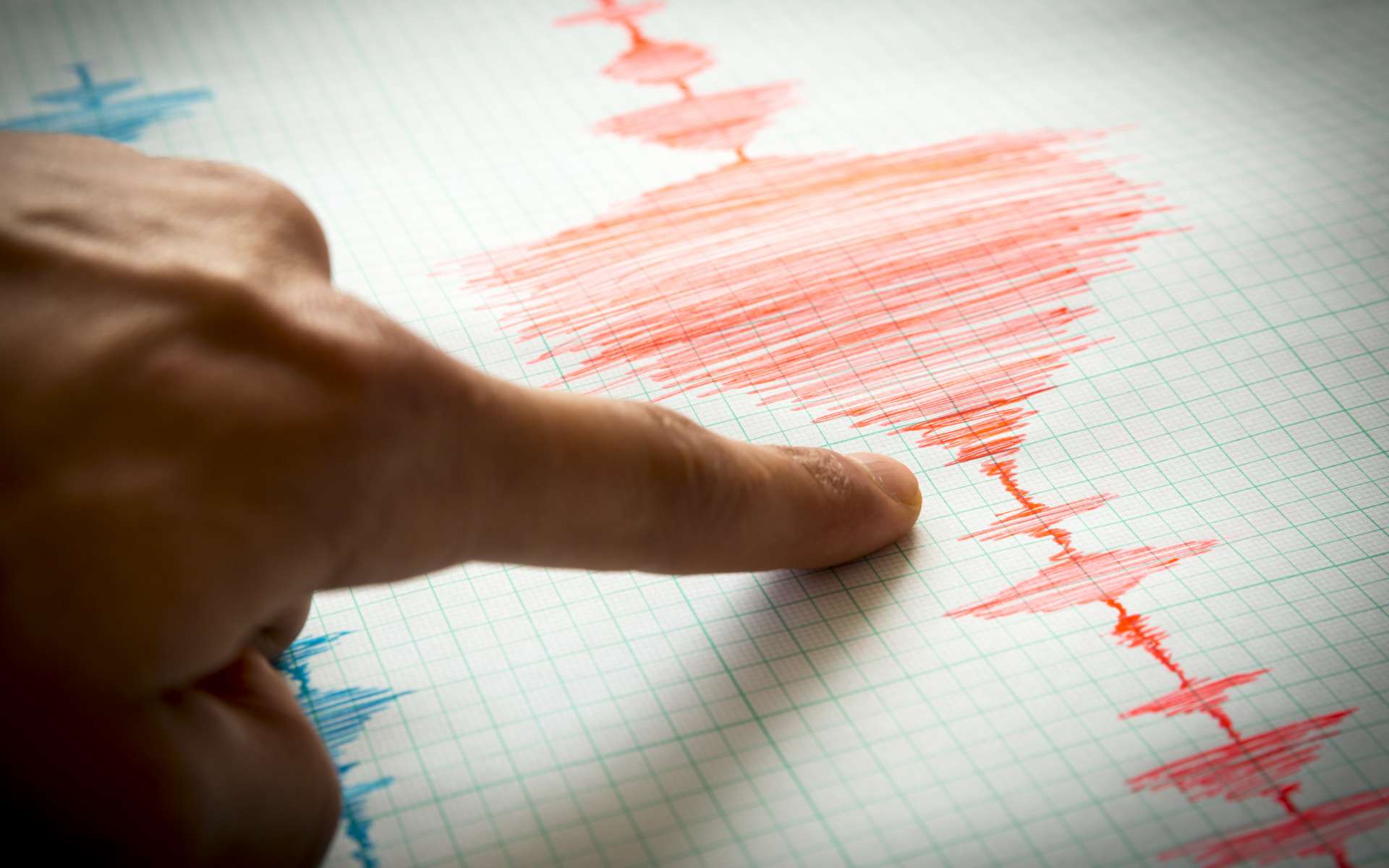 A magnitude 7 earthquake hit off New Zealand and yet no one felt it. And for good reason: it is a very particular mechanism called slow earthquake, or silent earthquake.
Generally, earthquakes of this magnitudemagnitude talk about them, especially when they occur near the coast. However, it went completely unnoticed. Yet it happened on the most important system of faultfault of New Zealand which is the Hikurangi subduction zone. This borders the east coast of the North Island of thearchipelagoarchipelago. It results from the sinking of the Pacific plate under the Australian plate. At the level of the city of Gisborne, the vitessevitesse of subduction is also impressive: six centimeters of Pacific plate are thus swallowed each year in the depths of the terrestrial mantleterrestrial mantle.
Slow and silent earthquakes
Inevitably, the seismic intensity is therefore particularly high in this region. Many earthquakes of magnitude greater than 8 have thus already been recorded along this subduction fault, some having generated tsunamis. For scientists, an earthquake of magnitude 9 is not excluded. But in addition to its devastating potential, the Hikurangi subduction zone is also known to exhibit another type of seismic event: these are slow earthquakes, also called silent earthquakes.
Unlike their classic counterparts, which are characterized by a sudden rupture of the fault plane and the propagation of powerful seismic waves, slow earthquakes occur in a discontinuous manner and are much more spread out over time. If in the end theenergyenergy released is the same as for a classic earthquake, the result is very different. The energy stored by the deformation in the overlapping plate is indeed slowly released over several days to several weeks instead of being suddenly released in a few minutes. Slow earthquakes are therefore generally imperceptible to the population and cause no damage. However, their effect is clearly measurable thanks to the stations GNSSGNSS which record ground movements.
The equivalent of a magnitude 7 earthquake
Thus, in recent weeks, New Zealand scientists have observed a displacement of three to four centimeters at the border between the two plates. Several similar events have already occurred during the year 2022. In total, the amount of energy released by these slow earthquakes would be equivalent to that of a classic earthquake of magnitude 7.
Studying these slow earthquakes allows scientists to better understand how subduction zones work. It would also seem that this type of event often precedes large earthquakes, as was the case in 2011 off the coast of Japan, with the earthquake of terreterre devastating magnitude 9.1. Don't panic though, because that doesn't mean that all slow earthquakes are followed by a major event.