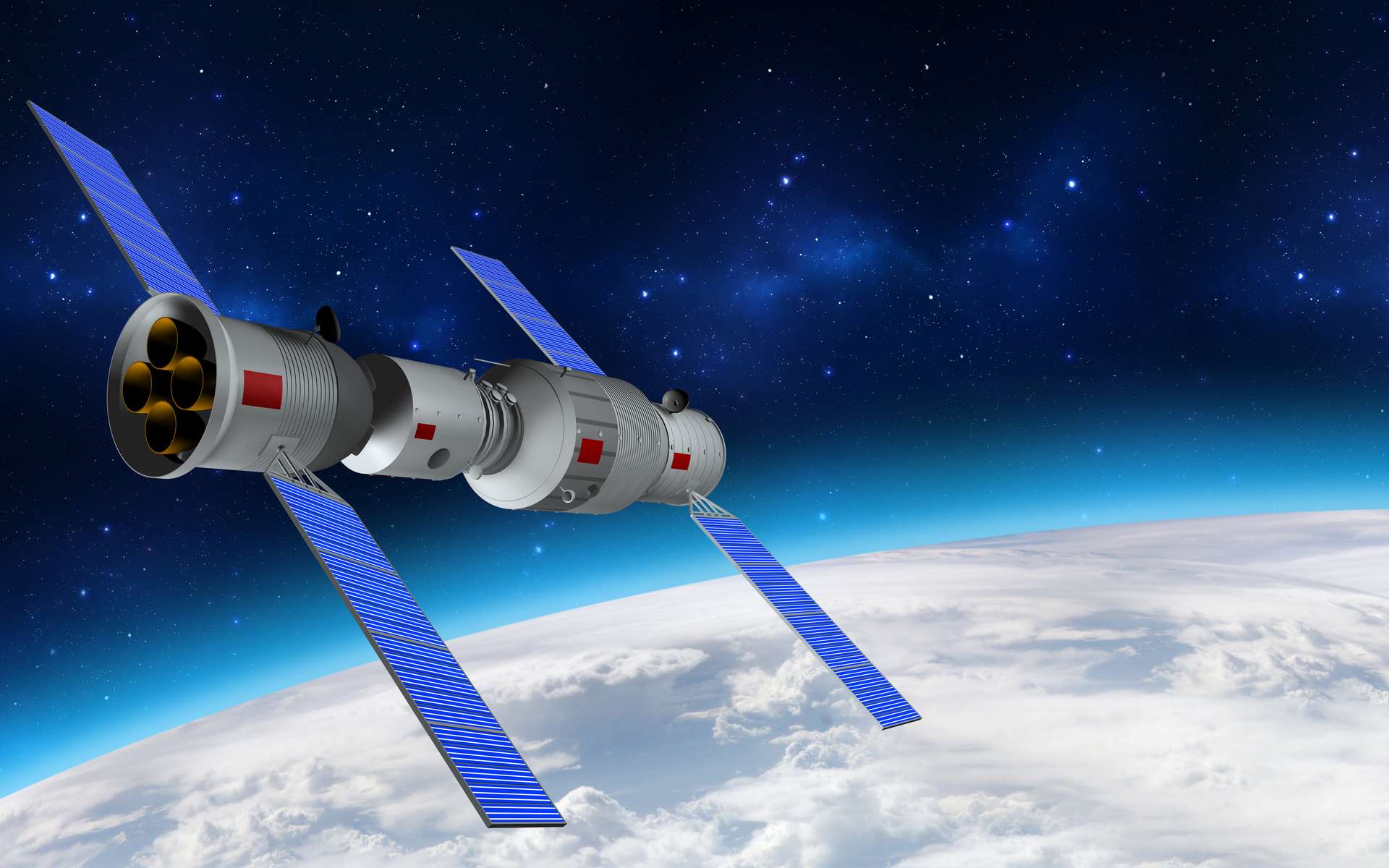 Once seriously considered, sending European astronauts aboard the Chinese space station is no longer on the agenda. Should this be seen as one of the indirect consequences of the war in Ukraine and the strengthening of space and military cooperation which ensued between China and Russia? Our analysis.
During his back-to-school press conference, the director general of the European Space Agency (ESA), Josef Aschbacher, declared that his agency had "no neither the budgetary capacity nor the political intention to send its astronauts aboard the Chinese space station ". This decision obviously does not call into question the partnerships in progress in a few space programs, mainly linked to Earth observation and technical supports which are not considered to be sensitive, nor those envisaged in the future. But clearly, cooperation with China in the field of human spaceflight, human use of low orbit and human exploration of the Moon is less and less on the agenda. It would even tend to be abandoned!
To justify his decision, Josef Aschbacher contented himself with agreed, polite explanations. Yet even a few years ago, in 2017, China and the ESA considered a potential mission of European astronauts aboard the Tiangong laboratory and the Chinese space station during the 2020 decade.
In this context, European astronauts Samantha Cristoforetti and Matthias Maurer had participated in sea survival training with 16 of their Chinese counterparts. A year earlier, Chinese astronaut Ye Guangfu participated in ESA's Caves European Astronaut Training Program which involves sending future astronauts to train in a cave environment that offers many space-related conditions. (isolation, technical challenges, presence of risks, etc.).
Geopolitical complexities following the invasion of Ukraine
To understand this decision, it is necessary to know that the strengthening of diplomatic relations between China and Russia in the military, space and economic fields is seen from the United States as a clear desire to question what the Russian and Chinese leaders perceive as a Western-dominated world order structured to limit their long-term strategic goals. The United States is therefore reluctant to allow a competing alliance to flourish and therefore tends to ask its partners to choose between them or China.
Another explanation, due to the invasion of Ukraine by Russia, while many countries and companies have severed their ties with Russia, others are reluctant to side with Beijing or simply to establish more or less punctual. Indeed, the more Chinese and Russian relations intensify, the more the two countries are perceived as inseparable and the less external leaders are inclined to engage with China.
Difficulty finding partners
Despite its desire to open up to the world, China is having a hard time finding leading partners, apart from Russia. Yet a major objective is presented in a white paper published in January 2022. That said, there are still countries willing to work with China who have not taken sides in the conflict between Ukraine and Russia. This is the case of ongoing negotiations with an intergovernmental formation that includes Saudi Arabia, the United Arab Emirates, Bahrain, Kuwait, Oman and Qatar.
If China is struggling to find new partnerships, it must also manage its historical Western partners who are gradually moving away from them, without making waves. This is the case of the ESA therefore, but also of France which no longer mentions any new cooperation with China beyond the partnership concluded within the framework of the mission of the Franco-Chinese satellite CFOSAT, launched in 2018. Similarly, in his last official talks with Xi Jinping, French President Emmanuel Macron mentions aeronautics as a possible area of ​​cooperation, but no longer alludes to the space sector.
Aware of the harm that Russia can do to it, China does not currently envisage full technical and integrated cooperation with Russia. This can be seen as China's manifest desire not to cut itself off completely from the world or quite simply that as China develops it has less and less need for the expertise it currently provides. Russia, while the latter will continue to need Chinese resources.