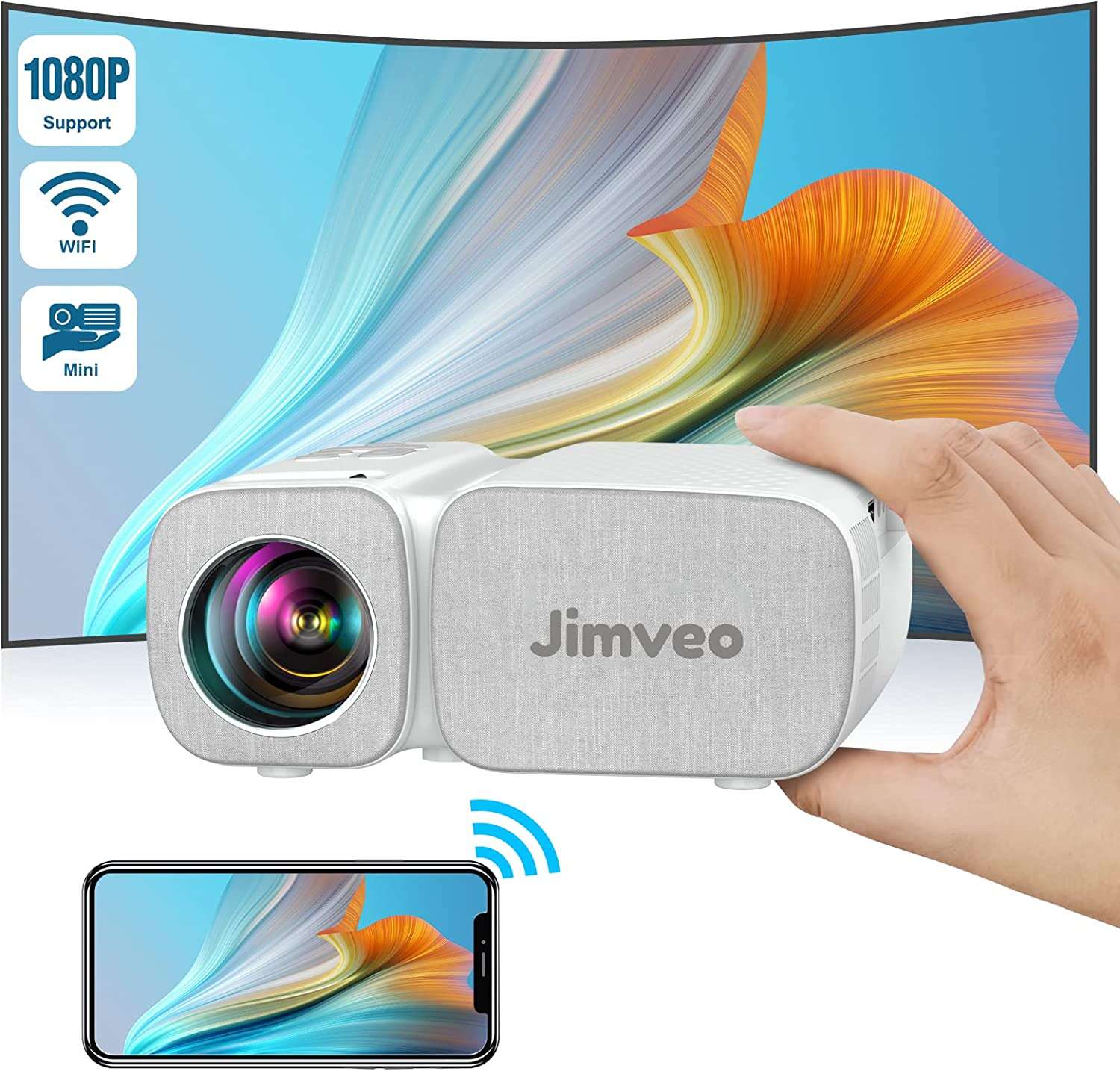 The Jimveo C11 portable projector goes from 149.99 euros to 127.49 euros at Amazon while the third markdown of the winter sales has just started.
Portable projectors offer significantly better value for money than televisions. They allow you to present a very imposing image and are great alternatives to TVs. They also have the advantage of being transportable. Jimveo's C11 model gives you a cinematic experience for just 127,49 euros as part of the third Amazon sale markdown.
Why choose the Jimveo C11 portable projector?
The Jimveo C11 portable projector has a screen resolution of 1780 x 720 in 1080p and Full HD. It's a portable smartphone projector that's ideal for delivering cinematic viewing experiences. This LCD projector has an excellent short-throw projection of 80cm, ideal for a small room, and can accompany you wherever you go thanks to its small size and light weight. This led and full HD video projector stands out from its competitors by offering an extremely powerful brightness of 8000 lm.
A reliable and efficient projector
This overhead projector is compact and connected since it integrates the WiFi function. It has a sealed optical engine and a dust filter that prevents 90% of dust from entering the device. The C11 projector is also designed to filter out harmful blue light and relieve eye strain. This portable video projector is compatible with multimedia devices such as tablets, smartphones, PCs, DVDs, speakers and USB drives. It also has several connections including sources: