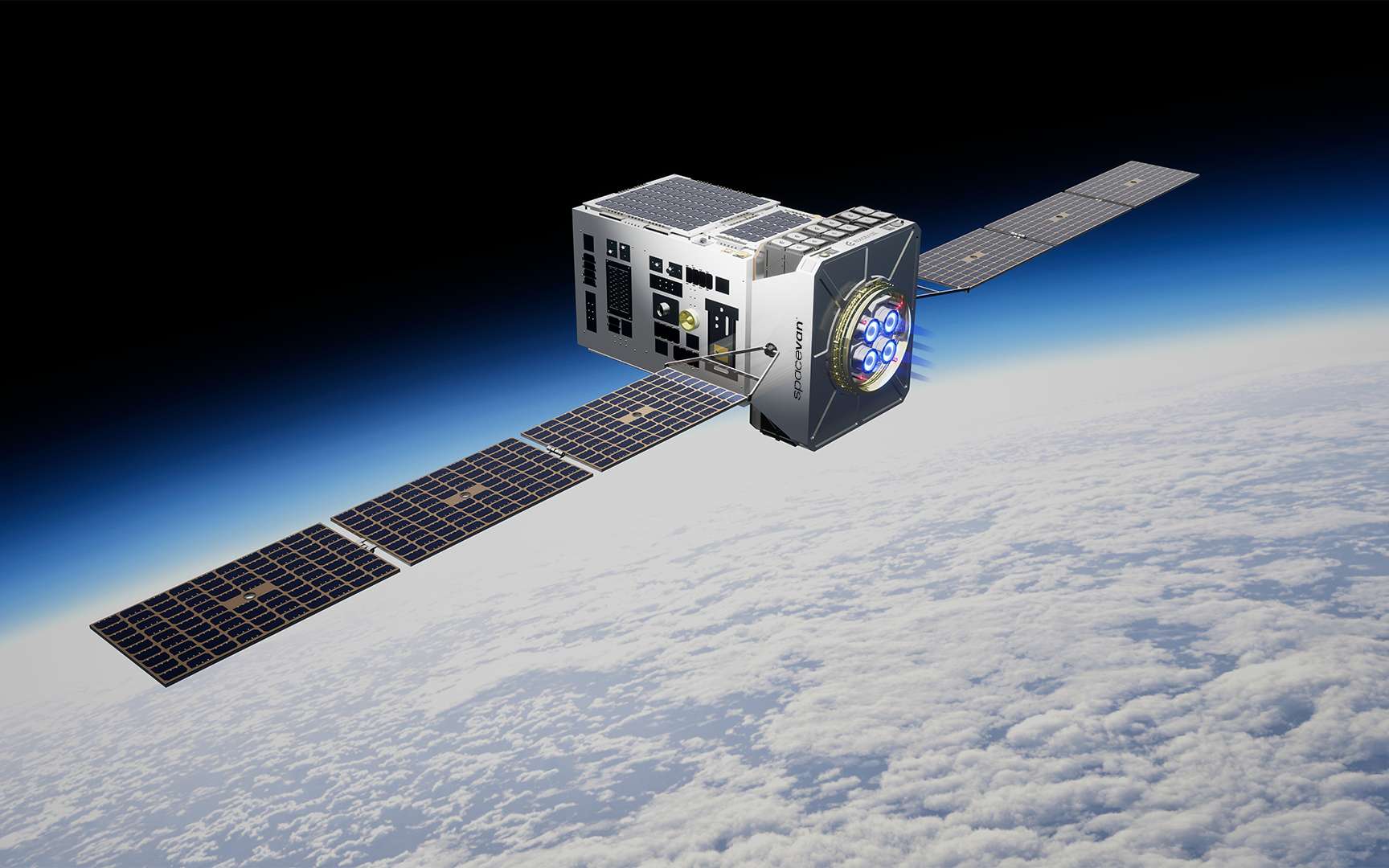 Can you imagine an Amazon-style delivery in space? This is what the French start-up Exotrail wants to do with satellites, and it has just raised 54 million euros in funds to boost its space logistics activity.
Welcome to the space of the 2020s! It is the space where we deploy nearly 2,500 satellites per year, against barely 200 ten years ago. It is certainly disconcerting, but in addition it is necessary to be able to manage all that. Satellite manufacturers and operators are diversifying. They are increasingly using a new service: in-orbit logistics. And that's what Exotrail offers. Its CEO, Jean-Luc Maria, also specified in a press release, " space logistics are coming, and Exotrail will be your privileged partner! ».
The start-up is based in Massy (a suburb of Paris) and Toulouse, and employs nearly 90 people. Exotrail designs electric propulsion systems, but also software used to design a space mission, or to operate a satellite constellation. Today, the start-up also offers systems to deploy your small satellite, and in particular your cubesat – nanosatellite whose unit of volume (1U) is a cube of 10 centimeters side.
The €54 million collected from private and public funds (such as the Public Investment Bank) is in addition to others previously won. The start-up has now totaled nearly 70 million euros in funds raised. This is a record among newcomers to the French space sector (commonly called the French New Space), despite the current economic crisis.
This is a very good sign for the development of space in France with these new players such as Latitude, and it means a lot of jobs to be filled. Exotrail, which plans to expand into the United States and the Asian market, expects to recruit 70 people over the next 12 months.
And why not a satellite delivering satellites?
They call it the SpaceVan, a space van that transports mini, micro and nanosatellites to deliver them into orbit. The van is first put into orbit by a rocket, then it completes the work in the following weeks for a more precise orbiting. This saves maneuvers that would cost the satellite fuel (and therefore life expectancy) to do it itself. This service is very trendy today and is already offered in the United States and Italy.
The SpaceVan should make its first flight at the end of 2023. Exotrail has also signed a mission contract with Cnes for two demonstration missions in 2024, where the SpaceVan could also be used to deorbit space debris.