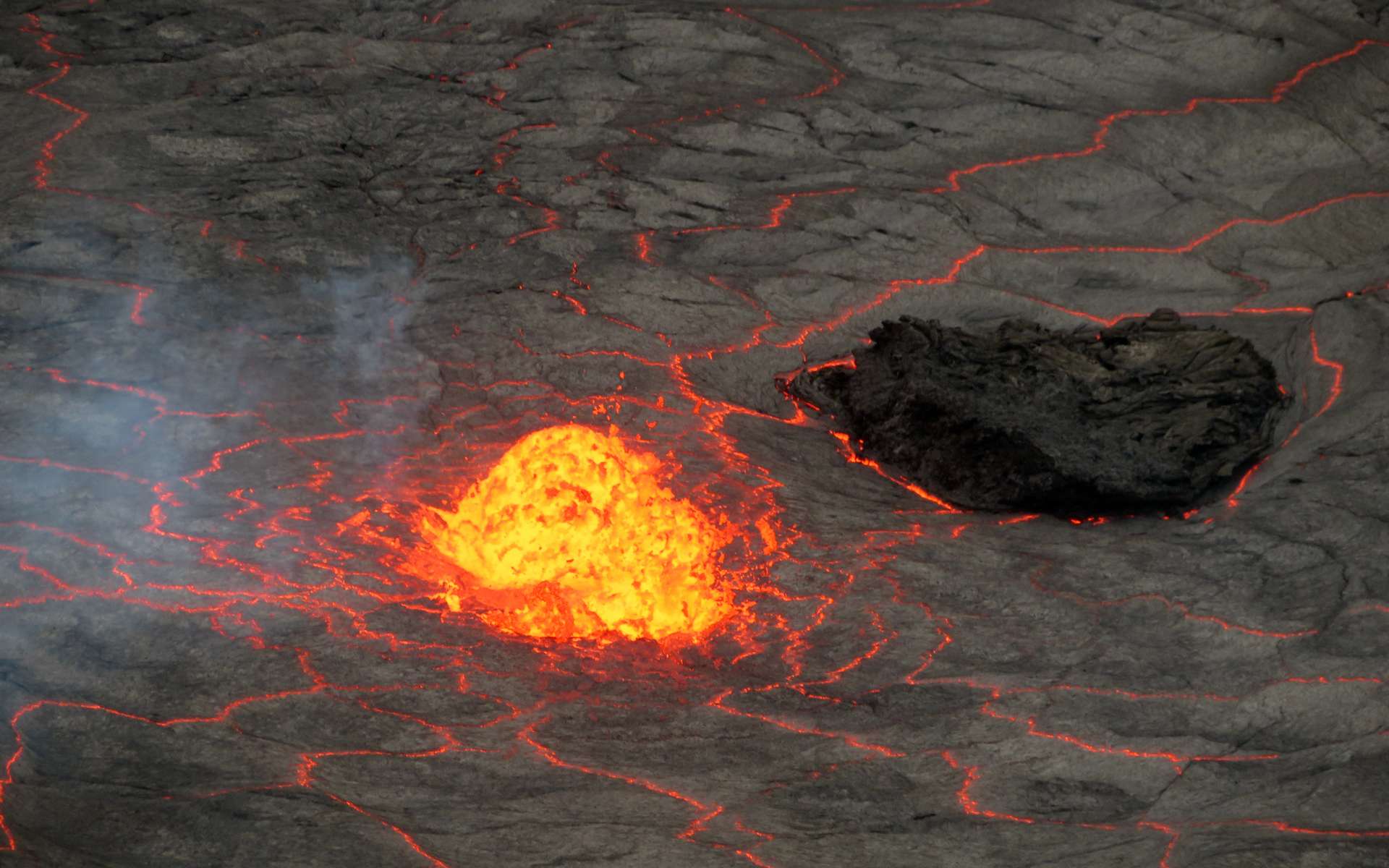 Since January 5, an eruption has been underway on Kilauea, Hawaii, which is one of the most active volcanoes on the planet. It takes place in the summit crater, but this time it forms a lava lake that rises above the crater floor.
The summit of Kilauea is in almost perpetual evolution. Indeed, a lateral eruption in 2018 triggered a gigantic subsidence of the summit caldera which deepens 500 meters at its lowest point. Since then, two eruptions have occurred at the bottom of it and are gradually filling it with lava. The bottom of this crater thus rose more than 375 meters after the eruptions from December 2020 to May 2021 and from September 2021 to December 2022. During the latter, a lava lake was active in the western part of the crater, contained at the middle of borders forming a kind of basin… like a classic lake. The third eruption began on January 5, 2023 a little further east, and flooded a large part of the 120 hectares which form the bottom of the crater with lava, before stabilizing around the vent-sources.
A short why!
The activity quickly stabilized on a single lava fountain 6-7 meters high, in the middle of a lake of about 10 hectares. The relief being flat, the lava flows in all directions around this vent, which generates modest overflows but over a large perimeter. This overflowing lava solidifies and so on: over time, the levees around the lake rise and it becomes perched!