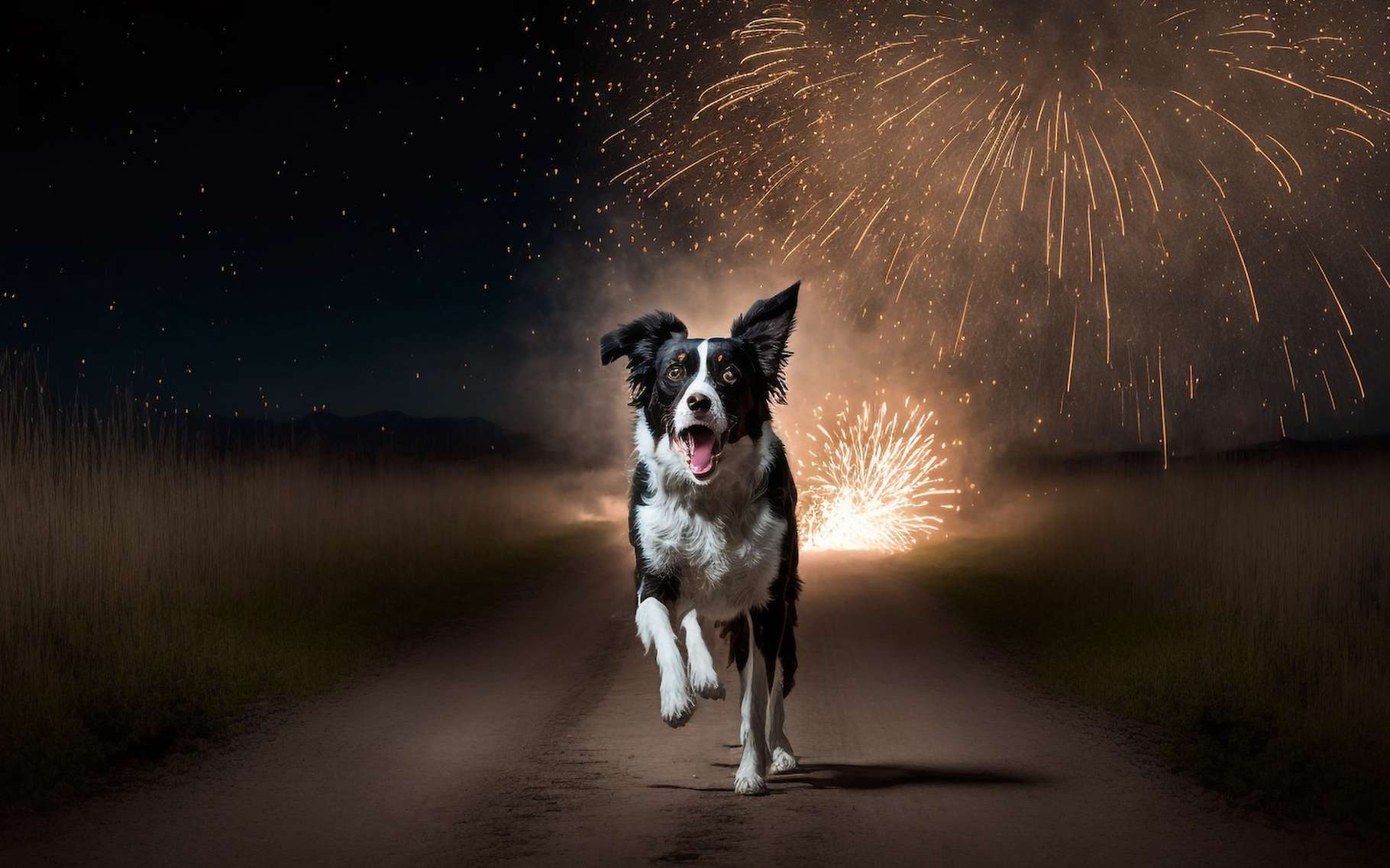 Should we give up the magic of fireworks? Yes, say Australian researchers. Or at least shoot them responsibly. Because this widespread tradition in the world can cause short and long term damage to animal populations.
Fireworks are a dream. They amaze young and old. But fireworks are also polluting. In particular, they release fine particles that are dangerous to our health. Some then studied the possibility of reducing its impact. By replacing some of their components. Today, researchers from the Curtin University (Australia) even call for preferring drone and laser shows. To avoid an impact according to them "very damaging" on wildlife and domestic animals.
The researchers studied the biological effects of the Diwali festival (India), a kind of local festival of lights, July 4 festivities, the national holiday of the United States, as well as other events in New Zealand and Europe. . They highlight today, beyond the problems related to chemical pollution, light and sound disturbances in the short term, but also, on a much larger time scale.
Alternatives to longer lasting fireworks
The researchers of the Curtin University thus report an impact of Spanish festivals on the reproduction of house sparrows and a responsibility in the decline of colonies of Brandt's cormorants in California — these are the July fireworks that are incriminated — and American sea lions from South. The latter, in fact, change their behavior during the breeding season following the New Year's fireworks in Chile.
Short-term nuisances could be managed, especially on domestic animals. But it is because the annual calendar of fireworks around the world coincides with the migratory or reproductive movements of wildlife that these can have long-term negative effects on populations. Another solution considered by the researchers to continue to enjoy the magic of fireworks while limiting their impact on living things: prohibit them during the most sensitive periods of migration and mating.