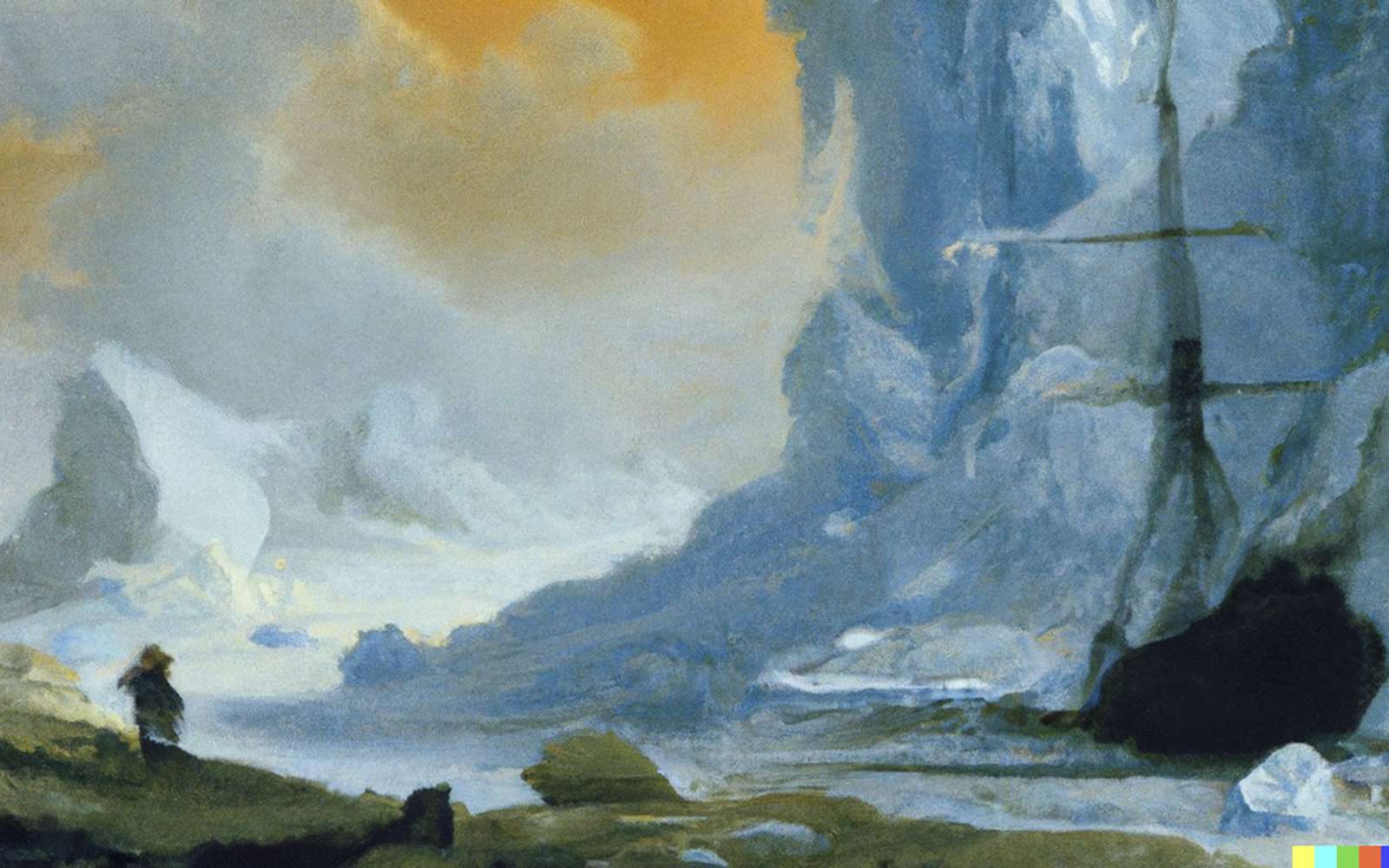 An IPSL climatologist had fun generating paintings in the styles of Van Gogh, Monet, Picasso, Kandinsky or even Dali with the Dall-E program: the goal, to recreate their representation of climate change, as if they still lived in our time.
How would the greatest artists represent the consequences of the weatherweather current if they were still living in our time? It is to this question that climatologist Davide Faranda wanted to answer. This expert from the Pierre-Simon-Laplace Institute (IPSL) used the Dall-E program, a Artificial intelligenceArtificial intelligence which generates images from text, and the results are awesome!
The Verdant Sahara, by Claude Monet
« What was before a desert landscape becomes a green landscape with treestrees and flourishing vegetation, Write the climatologistclimatologist. A verdant Sahara that was very real around 10,000 years ago: nowadays, this desert dries out more, but the evolution of the monsoons could lead to an increase in vegetation in certain areas of the Sahara.
Abrupt Changes in Ocean Circulation, by Vassily Kandinsky
« The Atlantic Ocean Circulation is a system of currents in the ocean that plays a crucial role in regulating the global climate, transporting heatheat and humidity around the world ». Kandinsky could easily have used his abstract style to depend on the changes of this climatic tipping point.
The Decline of the Amazon Rainforest, by Pablo Picasso
In the context of deforestation and climate change, " Pablo Picasso could have imagined a painting that depicts the chaotic and destructive consequences of this tipping point using the style of Cubism".
The Disappearance of Permafrost, by Salvator Dali
The surrealism of the Spanish painter could have represented the sourcesource of PermafrostPermafrostthe disappearance of frozen soils which then release large quantities of CO2 in the atmosphere, making global warming worse.
The hole in the ozone layer, by Vincent Van Gogh
Chaotic and tormented skies are one of Van Gogh's signatures, and he could have imagined a work on the hole in the ozone layer with his post-impressionist style. The colorscolors could then depict the radiation UVUV who reaches the TerreTerreaccording to the climatologist.