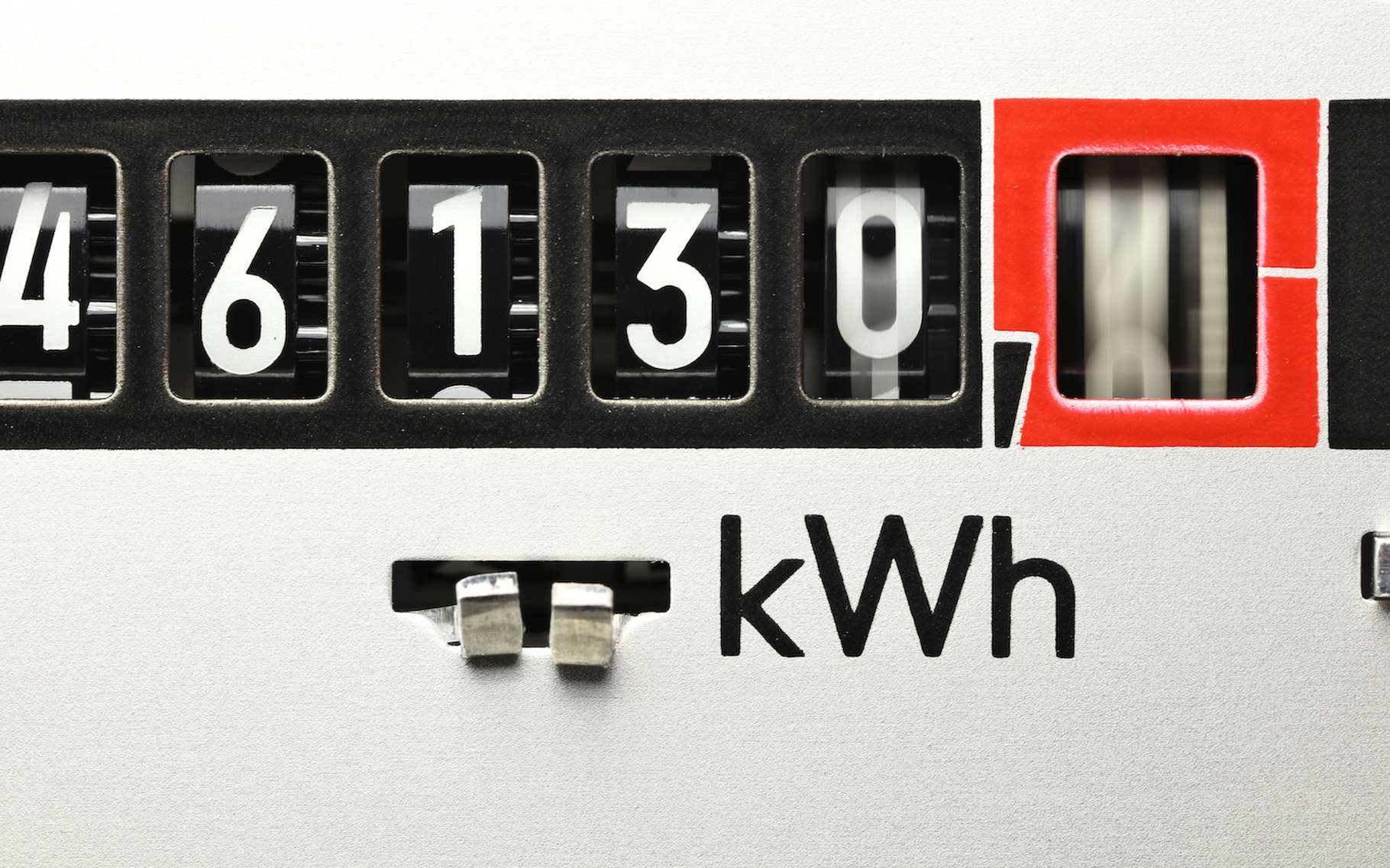 The energy crisis is here. It drives up the prices. Gasoline. Electricity too. And with winter setting in and the heaters running, it's even more striking. Electricity suppliers are multiplying their advice to help us reduce our consumption. But if advice is good, little nudges are even better. This weekend, mine challenged me!
The news fell a few weeks ago. For me — as for so many of us — the price of electricity was going to go up. Finally, at this stage, I no longer want to say explode. Rates multiplied by more than three for peak hours and even almost four times for off-peak hours!
Our incomes do not follow the same growth curve at all, so we would have to find solutions to (drastically) reduce our consumption, in order to "limit damage". But how to do it ? While, above all out of ecological awareness, we were already convinced of sobriety. At home, there is no freezer. No dishwasher either. Yes, I know that when it comes to water consumption, it's not necessarily better, with the dishes in hand, but energyenergy… On the heating side, a heat pump (PACPAC) with a thermostat set at 19°C. Only one washing machine per week. Hot water used sparingly thanks to express showers. In short… Not easy to find new immediate sources of energy saving.
Thermal renovation? Yes, I have heard of it. And we have already worked on it. From the moment we moved into our old house. A favorite but of the thermal strainer kind. It was two years ago. In a hurry, we went from simple to double glazingdouble glazing. Then, we made a cross on part of the charmcharm of this house by lowering the ceiling heights. Here we are today with insulated false ceilings of about thirty centimeters. We were had « promis » aids. We have discovered that the aid in question is reserved for low-income households. No Renovation Prime. No tax credittax credit. So…
Encouragement to reduce our electricity consumption
Today, the coffers are empty. Unable to consider additional work. But we are not the type to let ourselves down. To mourn us. So when our electricity supplier challenged us. We accepted it. The objective: to reduce our consumption by 5% this Sunday, December 11. A cold day during which the heat pump would probably heat up a lot. And maybe even struggling because we have noticed that she does not like negative temperatures.
Great ills require great remedies, as we say. When we went to bed this Saturday evening, we lowered the heat pump thermostat to 18°C. And kept in the room, a temperature of not even 17°C. We turned everything off. Everything disconnected. TV, oven, microwave,computercomputer — on which I write these few lines –, the Internet box. Everything except the fridge. Even the hot water tank. There would be no shower the next day.
Sunday was… different. TV only on at night. No mobile charging. Less tea. Less coffee. A few hours spent outside — to the delight of my chienchien — despite the cold. The time, finally, to write a few words to those who will not be close to me during these approaching end-of-year celebrations. And the calm of a good book. In the evening, a hot meal — because spending the day at 18°C ​​maximum, it still lacks comfort — but quickly cooked. After having a little "cheated"let's face it, over lunch at my in-laws.
In short, a sobriety pushed a little to its extreme. Forced sobriety. Rather difficult to live finally. With the anguish of knowing if the challenge was going to be won. Verdict the next morning. On our Enedis account and thanks to the information returned by our Linky counter. We did not succeed in reducing our consumption by 5%… but indeed by around 40% – compared to a base day chosen by our electricity supplier on rather vague criteria! As a result, a small sum in the kitty opened by our electricity supplier: €6.
Even when we were already sober, it was therefore possible for us to (drastically) reduce our consumption. At the cost, however, of very great efforts – it could also be interesting to succeed in really identifying the weak points of our consumption. Possible efforts for a future challenge. Or to help relieve the network in the event of tension. Over a day. Maybe two. But efforts probably more difficult to accept in the long term…