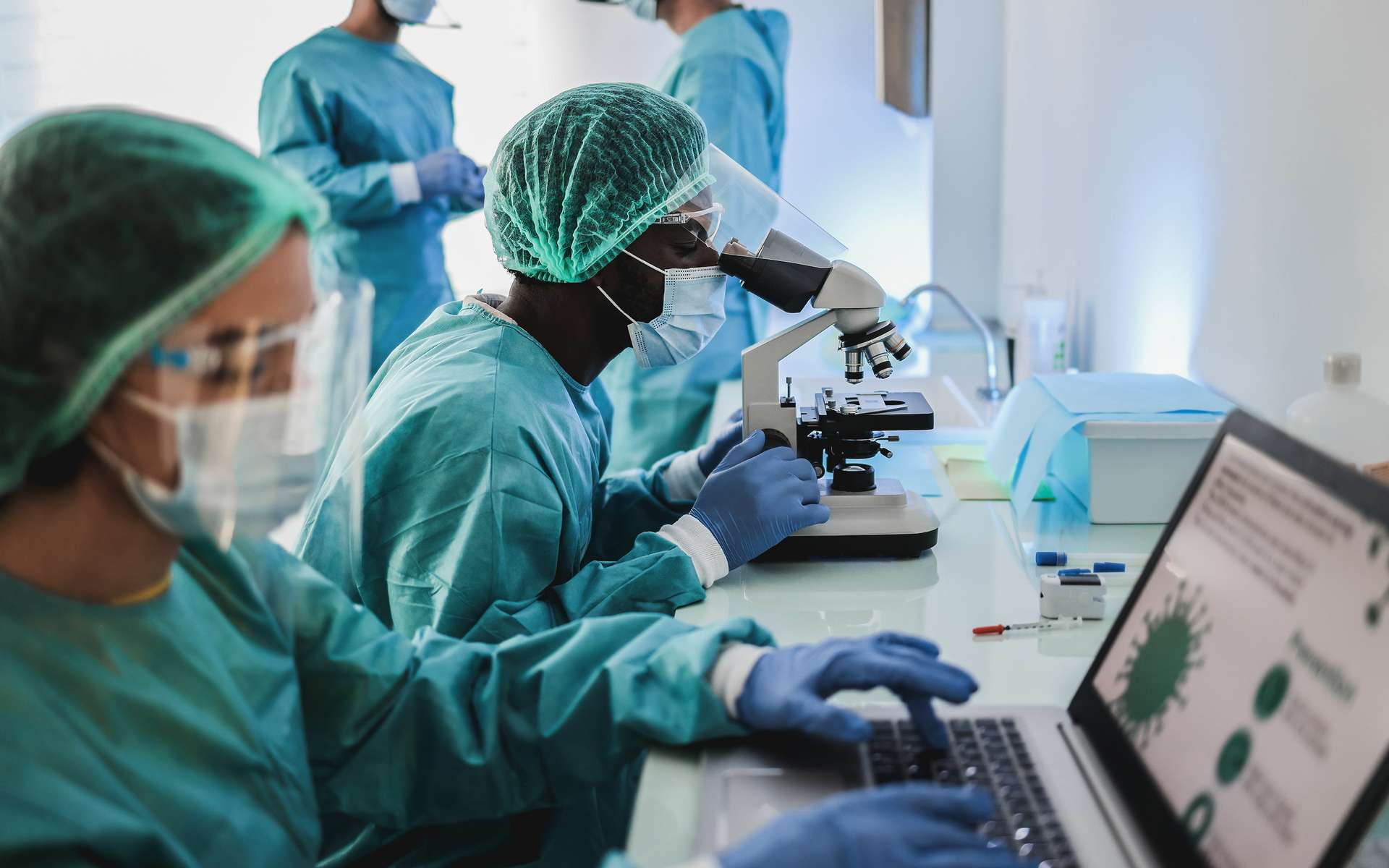 To explain Alzheimer's disease or other neurodegenerative diseases, the viral hypothesis is gaining ground. Although a causal link cannot be confirmed, a study reveals significant associations between viral exposure and the risk of developing this type of disease.
« Neurodegenerative disorders are a group of diseases for which there are very few effective treatments and many risk factors "said Andrew Singleton, researcher on the Alzheimer's diseaseAlzheimer's disease and co-author of a new study published in Neuron. Among these risk factors, the viral hypothesis has been gaining ground in recent years. For example, a study published last year showed an association solidsolid between an increased risk of multiple sclerosis (multiplied by 32) and a previous infection with the virus d'Epstein-Barrvirus d'Epstein-Barr.
A new approach
« After reading this study, we realized that for years scientists had been looking — one by one — for links between an individual neurodegenerative disorder and a specific virus.explained Michael Nalls, neurogeneticist at the National Institute on Aging in the USA. That's when we decided to try a different, more data science-based approach. By using medical records, we were able to systematically search for all possible links at once. »
The researchers used resources from a Finnish project and the UK Biobank (UK) to explore potential associations between viral exposures and a variety of neurodegenerative diseasesneurodegenerative diseases common, such as Alzheimer's disease, amyotrophic lateral sclerosisamyotrophic lateral sclerosisthe dementiadementia widespread, the vascular dementiavascular dementia, Parkinson's disease and multiple sclerosis. On the other hand, exhibits included theencephalitisencephalitis viral (a inflammationinflammation of brainbrain caused by a virus), wartswarts viral, the fluflu and viral pneumonia.
A strong association between viral encephalitis and Alzheimer's disease
A first analysis found 45 significant associations between viral exposure and neurodegenerative disease, reduced to 22 after a subsequent analysis of 500,000 medical records from the UK Biobank. The strongest risk association was between viral encephalitis and Alzheimer's disease; people who had the virus were at least 20 times more likely to receive the diagnosticdiagnostic disease than those who had not been exposed to the virus. Influenza with pneumonia was significantly associated with all diagnoses of neurodegenerative disorders except multiple sclerosis, the researchers report.
Furthermore, follow-up shows that some of these viral exposures were associated with an increased risk of neurodegenerative disease up to 15 years after infection, and no virus showed protection against any of these diseases.
The authors note that vaccinesvaccines already exist for some of these viruses such as influenza, chicken pox and shingles (VZVVZV) and pneumonia. " Although vaccines do not prevent all cases of disease, they are known to significantly reduce hospitalization rates. These data suggest that vaccination could mitigate some risks of developing a neurodegenerative disease. »