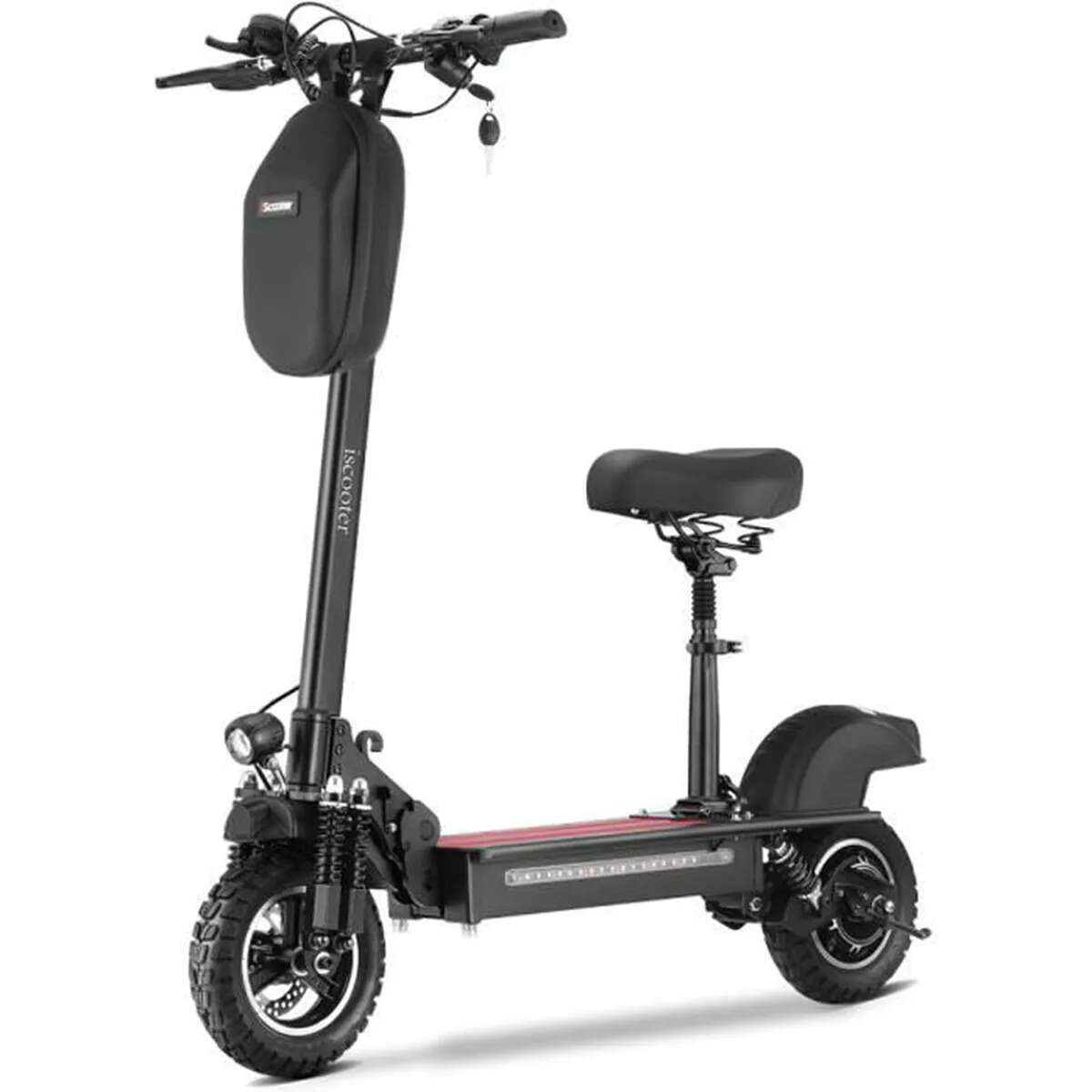 The iScooter ix5 electric scooter is one of the best-known urban mobility brands for daily commuting. It's the perfect choice for those who want to harness the practicality and convenience of electric scooters as an alternative to everyday vehicles such as bikes, trains and buses, but with a few extra thrills added. On the occasion of the winter sales, this item goes from €599.99 to €559.99 on Cdiscount.
What are the characteristics of the iScooter ix5?
The iScooter ix5 stands out with its more powerful 600W motor and 15 Ah battery. It reaches a maximum speed of 45 km/h and can travel up to 40 km per charge. With front and rear suspension and 10-inch all-terrain tires, you'll enjoy a noticeably smoother ride over a variety of terrains and surfaces, with good climbing ability. It's all brought to you by feature-rich handlebars and an interactive dashboard that keeps you informed and fully engaged throughout your ride.
Why choose an electric scooter?
Electric scooters are becoming more and more popular every day and are transforming the way we think about urban mobility. With this means of transport, the way we move around the city can be completely transformed. There are many reasons why you might consider getting an electric scooter to help you get around on a daily basis. If you are hesitant to decide here are some of the advantages of an electric scooter, they are:
Easy to carry
Less harmful to the environment
An inexpensive means of transport
Easy to maintain
Avoid traffic jams