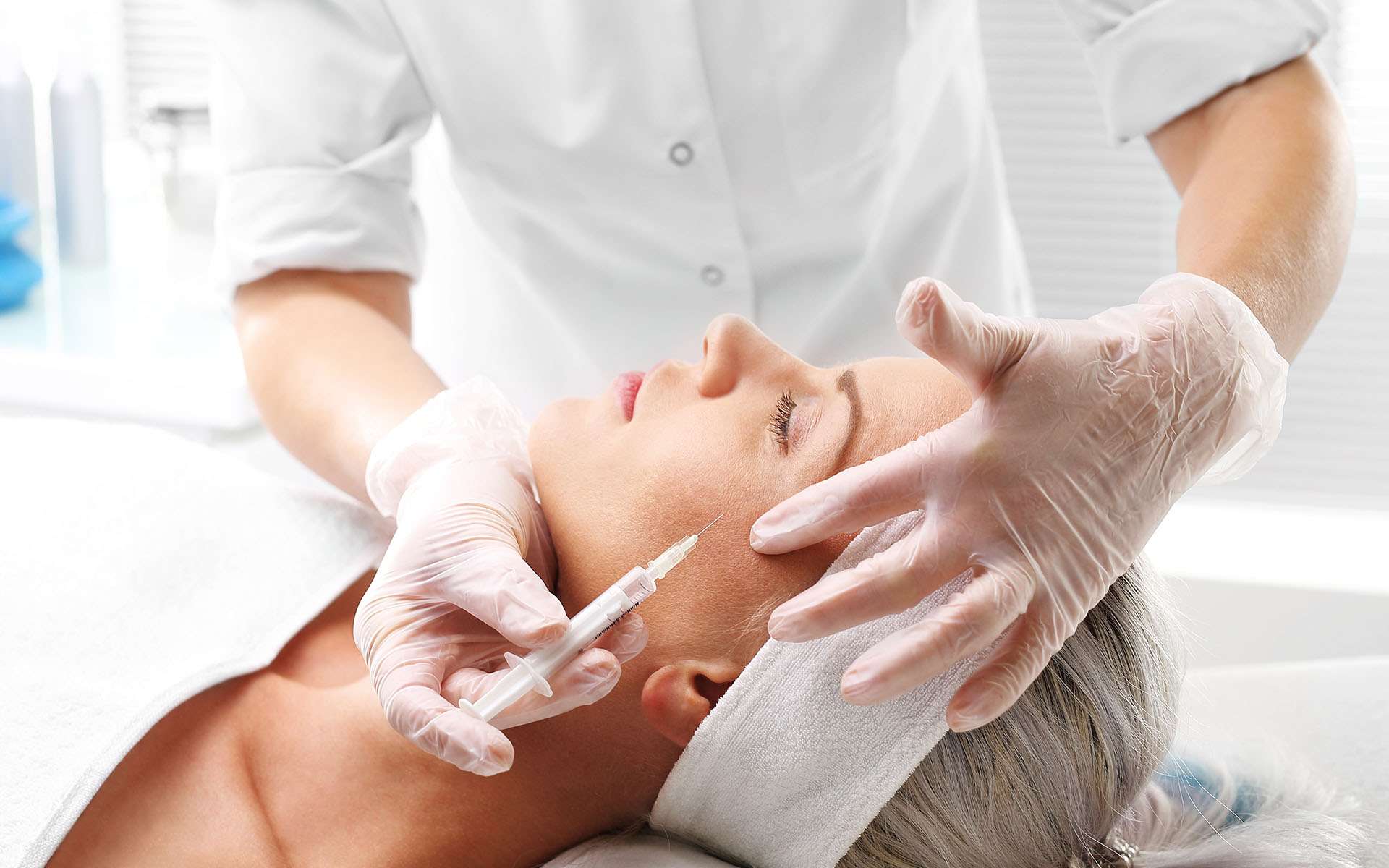 The dangers of wild plastic surgery are currently denounced by television programs, reports, and more and more articles. This is a global phenomenon, with filler and botox injections sometimes being performed by individuals who are more eager to make money than to actually improve the physical and psychological state of credulous patients, but also of patients who wish to pay as little as possible for services that appear to be without danger.
There are real dangers when the injection is badly done, it is necessary to know it! Here is some information to consider.
The three main dangers
The first danger is to prick in a blood vessel, which creates an embolism which can come to block the vessel and involve necroses, ie the death of fabrics irrigated by this vessel and these necroses are irremediable.
The second danger is to practice in septic conditions or poorly protected against microbial contamination. The risk then is the development of a virulent infection, with abscess, suppuration, poor results and sometimes even dramatic sequelae as observed during multifocal injections in the buttocks.
The third danger is that these injections are practiced in a disorderly and unprofessional way, which leads not only to a lack of results, but sometimes also to abnormalities with the type of permanent swelling by the use of acid and hyaluronic which is distributed pain, or paralysis following injection of botox in the wrong places, or in excessive quantities.
As a result, and well alerted to the risks of these wild injections, the National Union of Aesthetic Plastic Surgeons and Repairers is taking continuous but complex legal action with the public authorities to criminalize this practice, which is carried out to the detriment of overly credulous patients.
But this action is not easy, because the financial interests are enormous: for the very many manufacturers, subjected to a ruthless competition, it is advisable to increase the number of boxes sold rather than to protect the patients in a rigorous way. It is not very complicated to get bottles of botox or syringes of hyaluronic acid via certain pharmacies or via the Internet.
For patients, paying less is a major argument against the practice of underground injection, because it allows to hope for a good result for a lower cost, moreover some nurses or some untrained practitioners have a real taste for medicine. aesthetic and take refuge behind their good results, failing to mention to their patient the risks incurred, and their own complications that they do not want to recognize.
The first precaution is to regulate prescribers and users of fillers, botox and their derivatives. These treatments should be reserved for doctors who have completed the training for complementary certificates in aesthetic medicine, for dermatologists interested in this practice, and for surgeons who have a taste for this complementary action of the scalpel. The practice of aesthetic medicine is highly rewarding to perfect results that the scalpel alone does not obtain. The contravention found by police investigations must be sanctioned by substantial fines for those who override laws – but which have not yet been voted on.
The second rule is to ask the laboratories that manufacture the injection products to provide as much information as possible, in transparency, after having collected all the complications that the medical profession will have reported to them, in order to have a statistical idea of the possible harmfulness of the substances used, in the short, medium and long term.
The third rule is to require laboratories to verify the destination of those who order their products to make sure indisputably that it is indeed an authorized doctor who receives the product and undertakes to do the injections himself, without reselling the syringes or letting an auxiliary (even supposedly trained) perform injections with general carelessness, and with an elastic sense of responsibility.
What to do in case of local problem?
The main complications of botox injected into areas authorized by the health authorities consist of movement asymmetries, or functionally and aesthetically troublesome paralysis. If there is, for example, an asymmetry in the position of the eyebrows after an injection of botox in the forehead, it is technically possible to modulate the action locally by a small touch-up injection of symmetrization.
If, on the other hand, paralysis is observed, as sometimes happens in the lower lips after injection into the depressor muscle of the lower lip (during a treatment intended to combat the downward rictus of the lower lip), it is it remains only to wait until the injection is diluted gradually and that there is a spontaneous recovery of movements, this generally occurs in 30 to 45 days after the injection.
The main complications after injection of fillers consist of necrosis, for which it is recommended to inject hyaluronidase as soon as possible or to apply Topilase locally, treatments which have the power to dissolve the gel which has been injected. , sometimes in too large a quantity (over-inflated lips, called Russian-style lips!), or to fight against a spasm or an intravascular embolism, which in some cases makes it possible to recover compromised vision by poorly made injection in the eyelid, or localized necrosis of the nose during medical rhinoplasty.
In conclusion
The dangers of aesthetic medicine are real, they are not only the prerogative of wild practitioners of injections, who must be prosecuted and condemned, but there are also complications in the hands of the most experienced practitioners, which makes it possible to underline there is still the need to fight against injections performed by non-physicians. At least the qualified doctors have taken out professional insurance, they also have the possibility of treating the complication by avoiding panic and of letting an injected patient leave with a complication, without resources other than to rush to another doctor who will be willing support them.