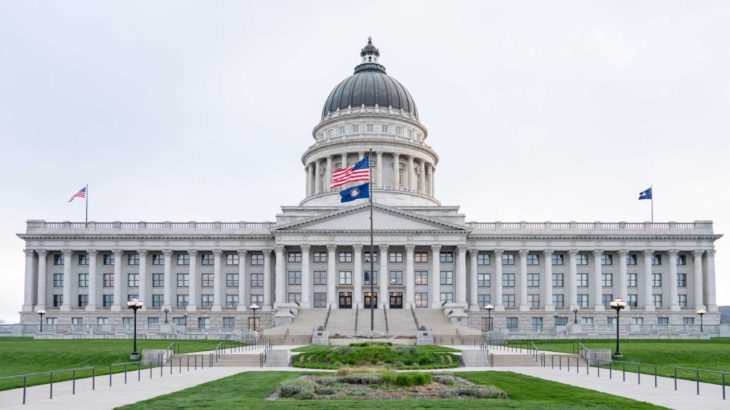 Utah State Legislatureproviding legal recognition and limited liability protections to DAOs Utah DAO He passed the law.
Contact us to be instantly informed about the last minute developments.
Twitter
ve
Telegram
You can follow our channel.
Utah State LegislatureHB 357 passed the Utah Decentralized Autonomous Organizations Act (Utah DAO Act). The new law provides legal recognition and limited liability to DAOs. Utah LLDclassifies them as. DAO Act, Digital Innovation Task Force ve Utah Blockchain Legislature emerged as a result of joint efforts between
The Draft Will Be Enforced in 2024
Utah DAO Act after passing Senate and House committees 1 Mart 2023 officially recognized in history.
Joni Pirovich, a blockchain and digital assets tax consultant working in partnership with the Digital Innovation Task Force, commented on the matter. Commenting on his post on Twitter, Pirovich used the following expressions: "This is a big step for DAO innovation as this law, which will come into effect from January 2024, is based on the @coalaglobal DAO Model Law."
DAO lawwill seek to provide maximum flexibility for innovation, recognizing that DAOs are transnational entities. By performing manual reporting processes, the law aims to provide technological guarantees equivalent to the values ​​the law seeks to protect.
Utah Blockchain Legislature There were some significant concerns about the issue, but somehow a compromise was reached to approve the law. One of the concerns heard by the assembly was the anonymity and unaccountability of DAOs. This was addressed through a compromise that required DAOs to disclose a founder while maintaining anonymity.
Additionally, the original tax language used was found by the Utah Blockchain Legislature to be incompatible with federal and state tax realities. Because Utah Tax Commissioner A compatible tax language has been recommended by the office.
Finally, there was a concern that there was not enough time for the Utah Enterprises Division to consider new applications. To address this concern, the implementation date of the bill 2024 and more time was allowed for adjusting and arranging practical applications for the bill.
Republic of the Marshall Islands passed a similar legislation last year DAO's as limited liability companies and ensured the adoption of the official DAO structure in the legal departments of the state.