Technology
Unique in the world: a wooden 2CV auctioned!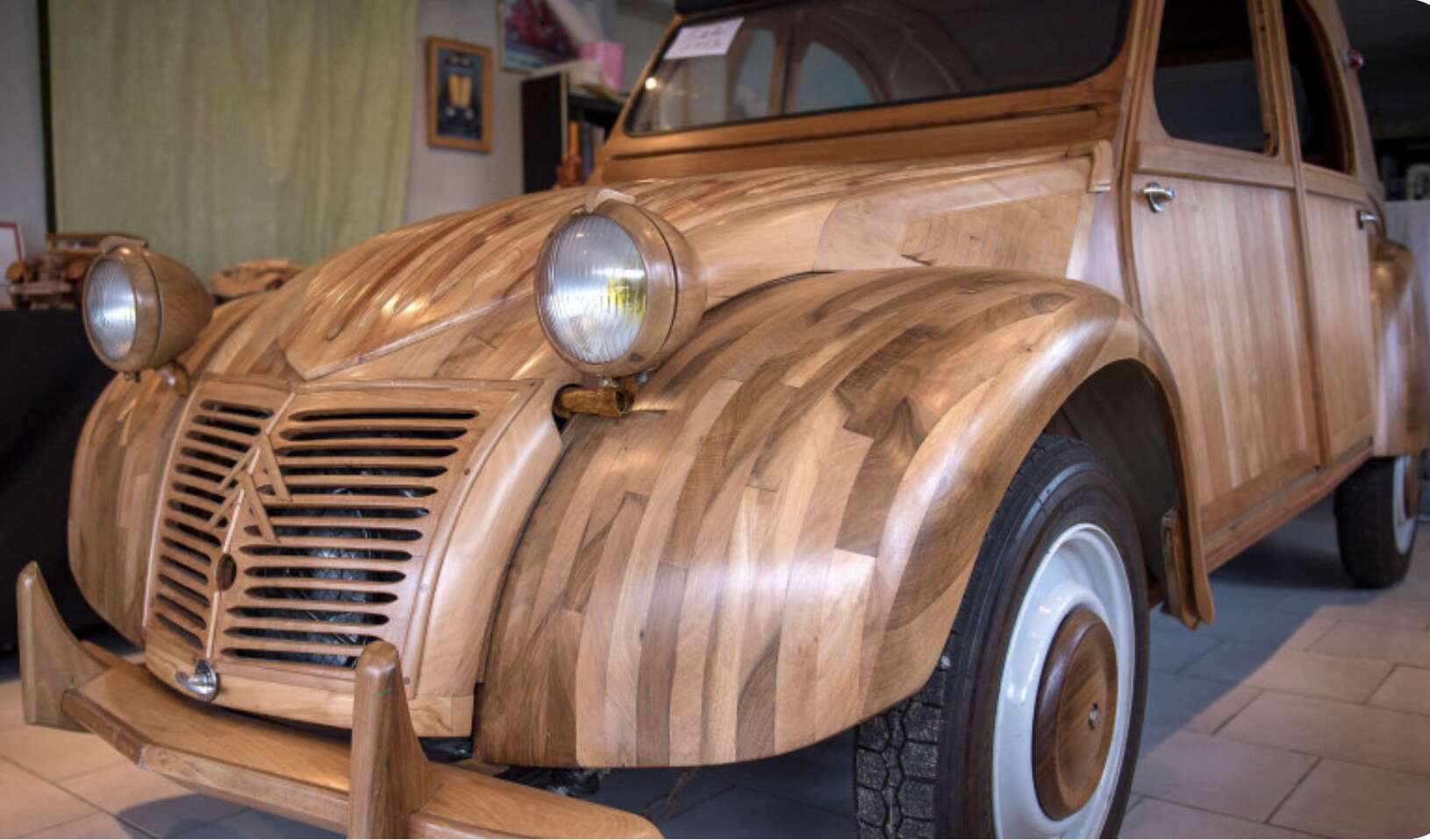 Entering the legend, the Citroën 2CV is part of the French automotive heritage. On June 4, a wooden 2CV, built by a passionate cabinetmaker and able to spin on the roads, will be auctioned. An extraordinary sale for a unique car which will take place in Montbazon, near Tours.
You will also be interested
[EN VIDÉO] Shouldn't try: a car in full quantum levitation For this fourth episode of Shouldn't Try broadcast on Discovery Science, Kevin and Grant…
A wooden Citroën 2CV, estimated between 150,000 and 200,000 euros, will be auctioned on June 4 in France, auctioneers Aymeric and Philippe Rouillac announced on Wednesday. " It is the only wooden car in the world in perfect working order. This is an exceptional sale. It's both a unique car and a work of art "Aymeric Rouillac told AFP.
A one-of-a-kind 2CV
The auctioneers estimated the car based on the "world record for a 2CV", sold for 176,000 euros. This one " has the potential to break the record ", bet Mr. Rouillac. The auction will take place in Montbazon, in central France.
The bodywork of the 2CV, of the AZKA type and dating from 1955, was entirely made of fruitwood by the French joiner and carpenter Michel Robillard. " The Beautiful Lochoise » consists of walnut for the wings, pear and apple for the bodywork, as well as cherry for the doors and trunk. " The car has passed the technical inspection, it has a registration document (title deed for an automobile, Ed) from 1957, is registered, insured and can therefore go on the road »said Aymeric Rouillac.
Mr. Robillard, who notably made wooden models for Ferrari, began building his 2CV in 2011. " I spent five years of my life there, 5,000 hours of work, passion, day and sometimes night. And the 2CV left my workshop while driving in September 2017he recalled for AFP. I have a twinge in my heart. But I already have another crazy project in mind: the creation of a DS21 Cabriolet coupé Chapron, in 27 months, to celebrate the 70th anniversary of the DS.announced the retiree.