Technology
Airbus helicopter drone manages to land on a ship in rough weather!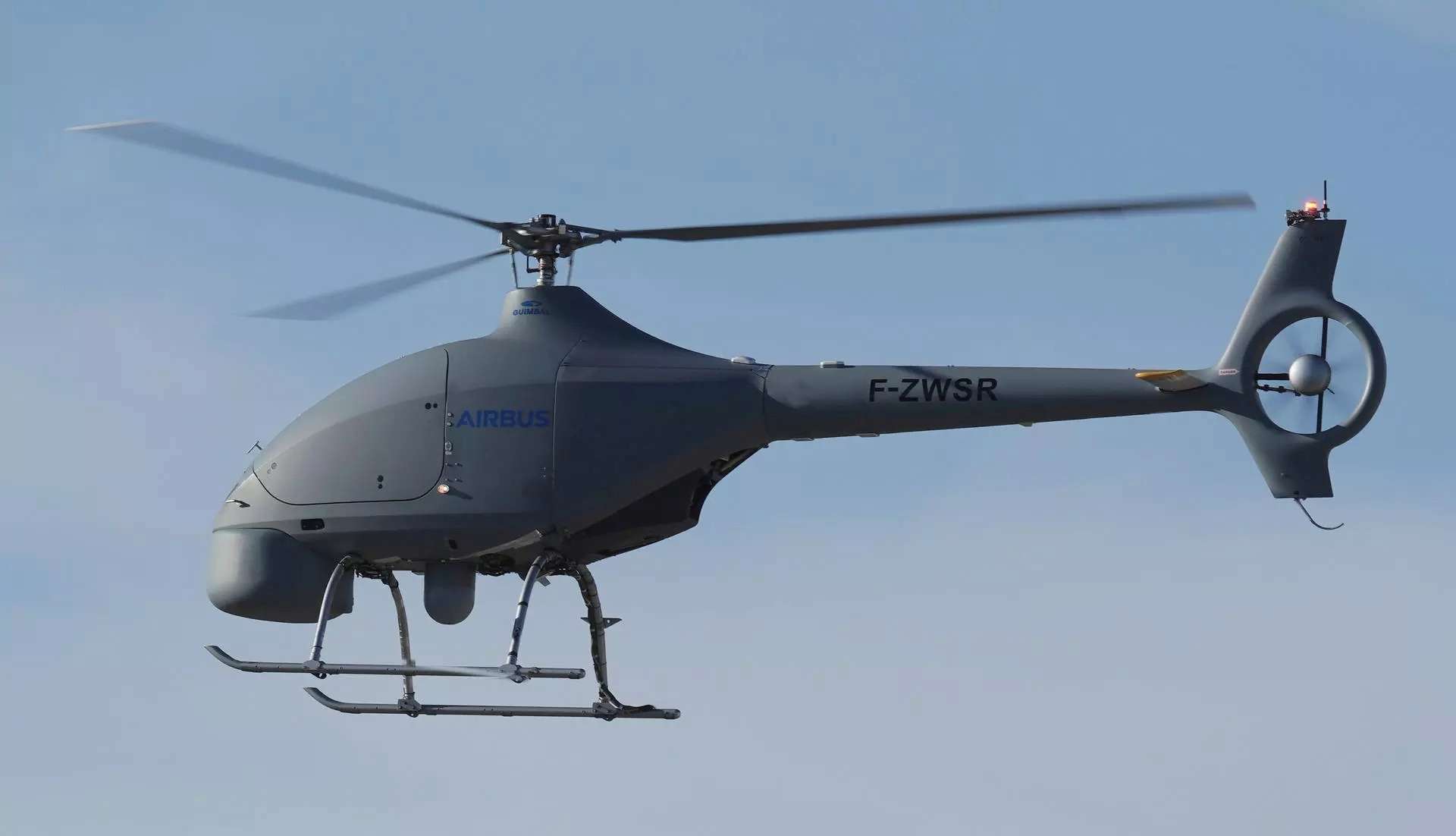 The autonomous flight controls of the Airbus helicopter drone were tested in rough seas with strong gusts of wind. Designed for the French Navy, the aircraft carried out its series of take-offs and landings without incident despite the extreme conditions.
You will also be interested
[EN VIDÉO] military drones What are the different types of military drones used for?
In mattermatter military drones, one immediately imagines quadrotors or devices resembling flying wings or airplanes. At Airbus, it's a drone helicopterhelicopter which was chosen by the General Directorate of Armaments (DGA) as part of the SDAM project (System of dronedrone air for the Navy). The drone in question is the Airbus Helicopters VSR700 and it is not its first attempt. Several of its equipment, and in particular its autonomous flight controls (ATOL), have already been tested at sea on other aircraft. This was the case on a real Guimbal Cabri G2 helicopter and it is moreover the architecture which is taken up on the drone. But this time, this autonomous flight system was tested directly on the VSR700 in extreme conditions from the deck of a civilian ship. In all, 80 fully autonomous take-offs and landings were performed. Despite the conditions of ventvent violent, with its DeckFinder system, theaéronefaéronef is able to land on the flight deck of a frigate with an accuracy of 10 centimeters without the need for GPS. And he doesn't necessarily need his sensorssensors to achieve this, since in the event of zero visibility, it achieves the same result thanks to its maritime surveillance radar, an electro-optical sensor and an AIS receiver (Automatic Identification System).
Centimeter precision
During the approach manoeuvres, the winds were sometimes above 74 km/h. It is, at sea, a sufficient wind to generate waveswaves 7 to 10 meters high. A violent wind that would compromise the maneuvers of many manned aircraft. In all, the helicopter accumulated eight hours of testing in 14 flights. The VSR700 is not what is called a featherweight drone. It's a helicopter with seven-meter rotors, a massemasse maximum of 700 kilos including 100 kilos of payload. It is powered by a single 15 hp Thielert Centurion 2.0 diesel engine. Equipped with a stealthy profile to reduce its radar signature as much as possible, it can move at 220 km/h and its autonomy is ten hours. Its ceiling of use is limited to 6,000 meters above sea level. As for its optronics, it has sensors allowing it to carry out reconnaissance, intelligence and surveillance missions. It can also undertake anti-submarine, maritime security and salvage operations.
---
Airbus: the helicopter drone prototype performs its first autonomous free flight
Airbus Helicopters flew the VSR700 helicopter drone completely autonomously for ten minutes. The tests took place in France, near Aix-en-Provence.
Article of Sylvain BigetSylvain Bigetpublished on July 31, 2020
For the first time, a helicopter drone was able to evolve in the French sky for ten minutes in a completely autonomous way. Called VSR700, the prototype designed by Airbus Helicopters was able to fly independently in a virtual perimeter located above a drone test center near Aix-en-Provence, in the south of France.
However, this is not the first flight of the prototype. The aircraft had already made its first flight in November 2019. As part of the tests and regulations, it was connected to the ground via Cables. The VSR700 is based on the envelope of the Cabri G2 from the French manufacturer Guimbal. This is a real helicopter, light, two-seater, with a mass of 500-700 kgkg. Very economical per flight hour, the aircraft is very popular in its segment and holds several records for its category.
Record autonomy
Transformed by Airbus into an autonomous drone, the helicopter is intended for maritime use for the French Navy, with the carriage of sensors including an optical ball and a radar. Based on a ship, it is intended for missions in the company of another helicopter. Its autonomy is estimated at 10 flight hours with an hourly consumption limited to 15 kg of fuel, which is a record for this type of aircraft.
In addition to its substantial autonomy, the advantage of such a drone is that it does not require modifying the sensors usually on board manned helicopters. In the next steps, the aircraft, which will be doubled with a second demonstratordemonstratoris expected to expand its free flight perimeter and sea trials are planned for the end of 2021.