Technology
Good plan: this solar generator is at a reduced price right now!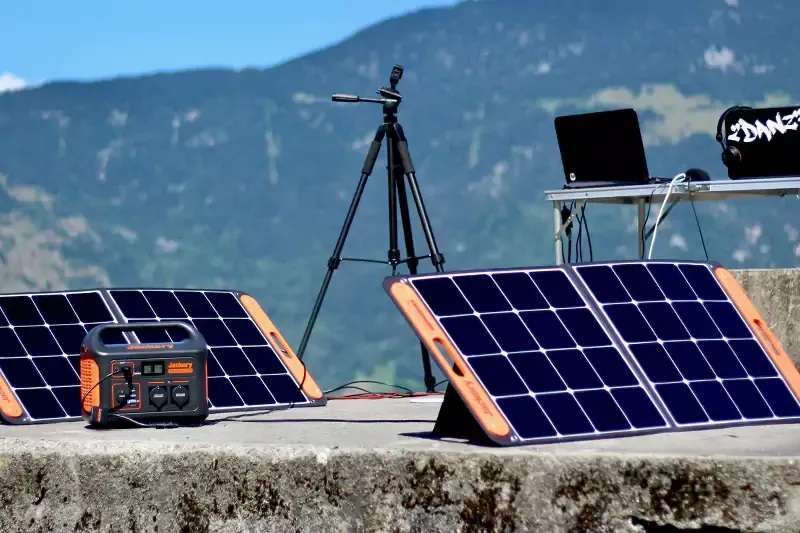 Discover the Jackery 1000 solar generator (composed of the Explorer 1000 power station and SolarSaga 100W solar panels), a reliable and powerful portable solar solution for your on-the-go energy needs. Take advantage of an exceptional reduction of 23% from May 23 to 26 only!
A portable and versatile power source
When you're on the go, whether camping, hiking or traveling, access to a reliable power source is essential. The Jackery 1000, consisting of the Explorer 1000 and the SolarSaga 100W solar panel, is a portable and powerful solution to meet your energy needs. With 1000W of power, the Explorer 1000 can power a variety of devices such as smartphones, laptops, portable refrigerators and more. Its capacity allows you to recharge your devices several times before having to recharge it itself.
Solar energy at the heart of the design
One of the most significant advantages of the Jackery 1000 solar generator is its use of solar energy to recharge its battery. The SolarSaga 100W solar panel provides a clean, renewable energy source. Thanks to its advanced technology, it can efficiently convert sunlight into electricity, allowing the Explorer 1000 to be charged in just a few hours. This means you can enjoy sustainable power outdoors, without depending on traditional electrical outlets.
Right now, take advantage of a reduced price and save 23% on the Jackery 1000 solar generator!
From May 23 to 26, the Jackery Solar Generator 1000 is available on the manufacturer's website at -23%. Its price is exceptionally reduced to €1,385.23 instead of the usual €1,799. This is a unique opportunity to acquire this high quality portable energy solution at a great price. Don't miss this limited time promotion and get ready to enjoy reliable power on your outdoor adventures!
So, want to know more about this product?
Discover the offer!