Technology
The Jackery Explorer 500 entry-level solar generator is 30% off right now!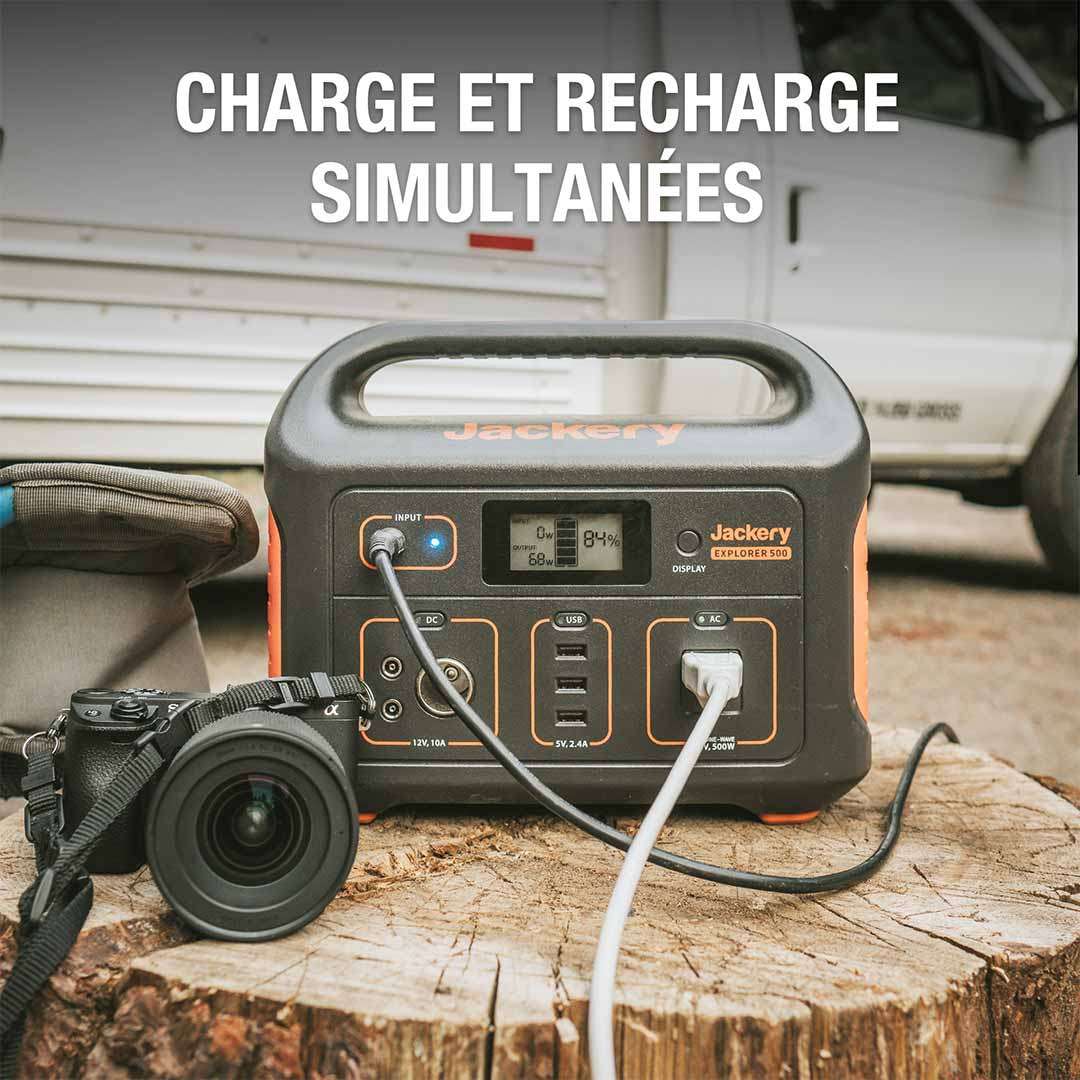 Beautiful days are coming ! And with them, the desire to go on an adventure! When camping, or hiking, solar generators can save us from several delicate solutions: a cell phone with no battery, a discharged camera… in short, having a solar generator can be useful!
From May 23 to 26, the Jackery Explorer 500 portable energy station is at -30%: the price is therefore €462 against the usual €659.99! Enjoy!
An entry-level portable generator ideal for the outdoors
This compact and powerful portable power solution gives you a reliable source of power to charge your electronic devices wherever you are. This 518Wh lithium portable power station and one of the lightest and most portable generators on the market. Whether to charge your drone, your phone or your computer, the Jackery Explorer 500 is easily transportable: light and compact, you can take it anywhere with you.
It has an AC output, 3 USB-A ports, 2 DC ports and a car port to run low to high power devices including a mini fridge or TV. To recharge it, nothing could be simpler. There are several ways to recharge it: via a solar panel (Jackery also offers one, sold separately), a wall socket or a 12V outlet from your vehicle, for example.
Designed to be durable
The Jackery Explorer 500 is built to last. Made with top quality materials, it is shock and weather resistant, making it a reliable companion even in the most demanding conditions. Its high-performance lithium battery guarantees constant and reliable power for your electronic devices.
So, if you are convinced, do not miss this opportunity! From May 23 to 26, this portable battery is at -30%. Take the opportunity to equip yourself before your next hikes!
Article written in partnership with Jackery