Technology
Discover the new BLUETTI AC180 portable battery, available in May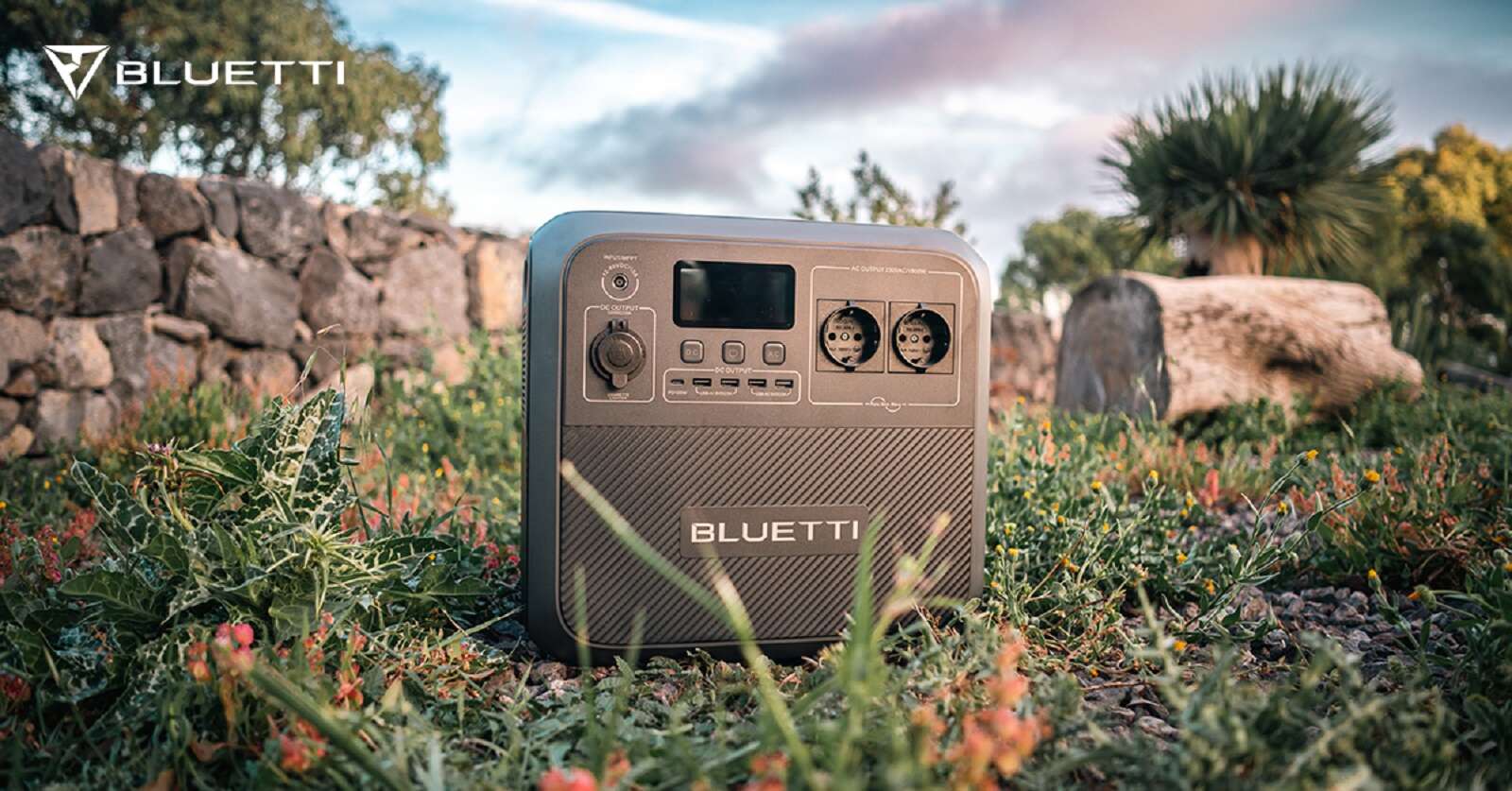 The BLUETTI manufacturer has just unveiled its new portable energy source: the BLUETTI AC180 battery. Equipped with the brand's latest innovations, this energy storage system can power all your devices wherever you are. For its launch, it will be priced at €999 (compared to €1,199 from June 1).
You will also be interested
Live great outdoor adventures and compensate for your power outages at home, thanks to the new BLUETTI AC180 portable battery. Rechargeable using four types of power supply, this practical accessory can also accumulate green energy using a 500W solar panel. At the heart of this device, you'll find safe, durable LiFePO₄ battery cells. When camping, at home, on the road, in the middle of nature… Whatever your destination, this nomadic energy source will allow you to power and recharge multiple devices. From a simple smartphone to a car refrigerator, the AC180 is compatible with many devices. Economical and ecological, this mode of supply will appeal to frequent travellers, vacationers, or professionals who cannot risk losing their work due to a power cut. Portable, silent, innovative… Don't miss the release of the BLUETTI AC180 portable battery, scheduled for May 2023.
For its launch and for two weeks, from May 15 to 31, the AC180 will be priced at 999€. It will then increase to €1,199 from June 1. Regarding its delivery, it will take about 1 month (its delivery is estimated at the end of June).
BLUETTI AC180: what characteristics for this portable battery?
With a capacity of 1152 Wh, the BLUETTI AC180 portable battery contains LiFePO₄ cells, whose life is estimated at more than 3500 cycles. Thanks to the 1440W turbo charging device, you will be able to obtain up to 80% autonomy in 45 minutes of plugging in. One hour of charging will allow you to enjoy sufficient energy storage for a day's supply. To charge your BLUETTI AC180 portable battery, you are free to use an AC outlet, a solar panel, your vehicle's charging system, or even a lead-acid type battery. You can also combine two charging modes by combining AC connection and green energy capture device. When charging, the AC180 will emit a low noise level of 45 dB.
Equipped with an output power of 1800W, which can reach up to 2700W thanks to an innovative boost mode, the BLUETTI AC180 portable battery is equipped with AC, USB-C, USB-A ports, a charging block wireless and 12V DC outputs that will be suitable for powering various devices. To control your new accessory, download the BLUETTI application on your smartphone. This Bluetooth interface will allow you to keep an eye on your consumption, to make updates or to monitor your energy storage device remotely.
Under what circumstances should you use the BLUETTI AC180 portable battery?
The BLUETTI AC180 portable battery will follow you in all your outdoor adventures. Ideal for vacationers who like to stay camping, this portable power system will also delight road trip enthusiasts. On a full charge, the AC180 can power a car fridge for around 17 hours, light you up for over 100 hours, run your fan for 26 hours, or give your smartphone 103 hours of charge. If you want to save energy, you can count on the standby mode as well as the brand new ECO mode. Compact and easily transportable, the BLUETTI AC180 energy source is powerful enough to power pure resistance heating devices such as microwaves, hair dryers, kettles, or even space heaters.
At home or in the office, the BLUETTI AC180 portable battery will allow you to work without fear of power outages. Equipped with a UPS system capable of detecting cuts, the AC180 will be able to switch to emergency power supply mode, with a reactivity of only 20 ms. Thus, you will no longer risk losing your unsaved files or sensitive data due to a failure. By taking over, this energy source can also save the food in your refrigerator or prevent possible damage to your computers due to power fluctuations. You can also continue your activities online. Indeed, the BLUETTI AC180 portable battery is capable of powering your Wi-Fi router for a hundred hours.
Article written in partnership with Bluetti