Litecoin, which will be Halving after approximately 70 days (LTCWhat about the graph for )?
Although it is not clear, according to current transactions HalvingLast 70 days left LTCMobility continues. LTC, one of the oldest names in cryptocurrencies, continues to attract attention with the Halving, which will be held at the beginning of August. Can LTC, which has jumped close to 27 percent in a short time in the past days, start big rises?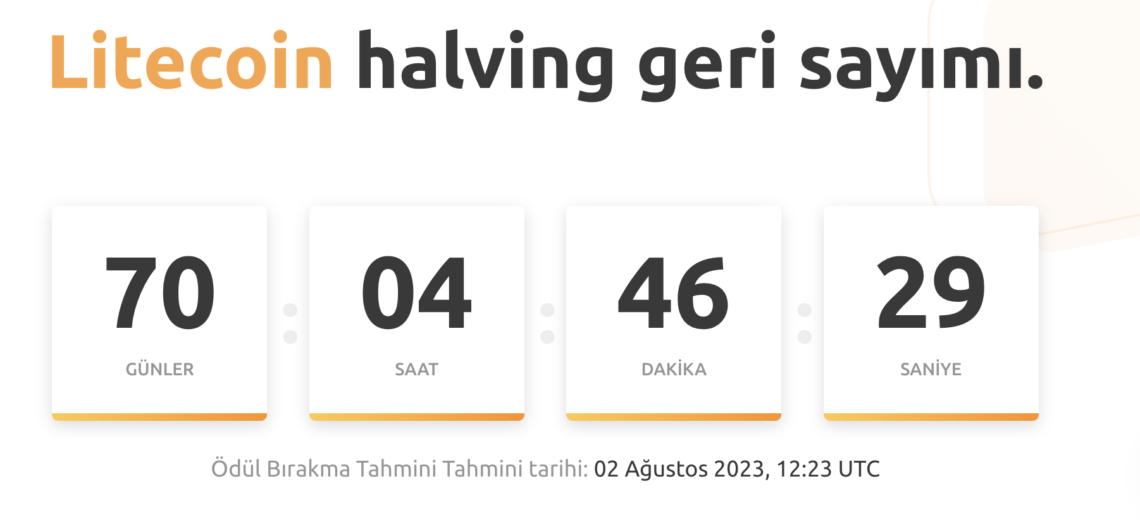 Litecoin (LTC) Chart Analysis
Contact us to be instantly informed about the last minute developments.
Twitter
ve
Telegram
You can follow our channel.
LTC, which fell to $ 84 with the decreases in Bitcoin, is currently trading at $ 86.11. The fall of BTC in the morning led to a 7 percent drop in LTC. Counting days to its halving, the major coin may target 89.55 – weekly opening price and $94.89, respectively, after exceeding its monthly opening price.
The spread of fud news about the industry, the depreciation of BTC, or a negative news from the LTC ecosystem can bring the LTC price down to $85.23 – $82.10 and $77.18, respectively. Expectations are high from LTC, which experienced a 26 percent increase between May 8-17 with the halving wind.