Cryptocurrency
iPhone: you can download the ChatGPT (iOS) application in France
On Thursday, May 18, 2023, OpenAI announced the launch of its conversational AI, ChatGPT, in mobile app format. The chatbot is now accessible on smartphone, but only on iOS at first. While it was only available in the United States the first week, it is now possible to download it in France.
Remember that the ChatGPT app is free and synchronizes your history on all devices. Of course, some additional features are allowed through ChatGPT Plus subscription. It also integrates Whisper, the open source voice recognition system, which allows voice input.
You can download it by clicking on the link below, or from the App Store at this address, the software being currently poorly listed in the California firm's application store.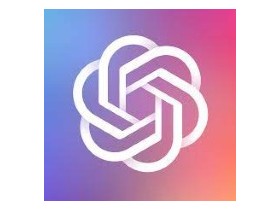 ChatGPT
ChatGPT is OpenAI's chatbot, based on the GPT artificial intelligence model, to answer all kinds of questions or queries. Available in free online version.
Downloads:




262

Release date :




30/11/2022

Auteur :




OpenAI

Licence :




Free license

Categories:




Internet – Information

Operating system :




Online service All Internet browsers, iOS iPhone

Advertising, your content continues below