Technology
Samsung creates an OLED display that reads pulse and fingerprint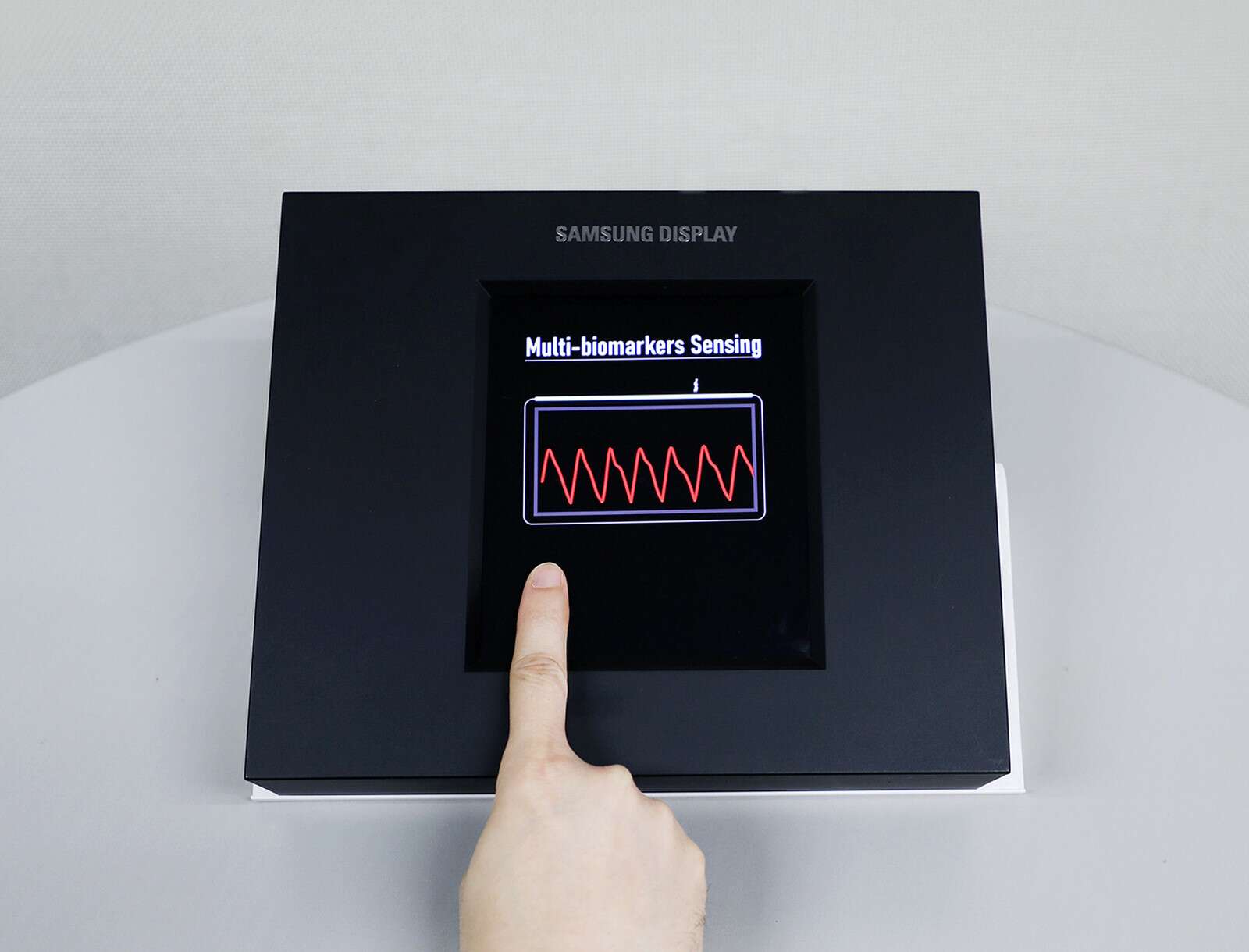 Samsung is currently demonstrating a new screen technology called "Sensor OLED". Thanks to the integration of photodiodes, the entire surface of the screen becomes a fingerprint reader and heart rate sensor.
You will also be interested
[EN VIDÉO] Forensic science: how fingerprints betray criminals During a criminal investigation, you have to know how to take advantage of the information left by the criminal…
The smartphone fingerprint reader is about to evolve. Most devices have abandoned the physical button to integrate the fingerprint reader directly on the screen. However, it is a separate module, placed under the screen, which limits its operation to a small specific area.
This week at the conference SID Display Week 2023 dedicated to screens, Samsung Display presented a new screen technology that integrates sensors directly into the OLED panel. baptized Sensor OLEDit uses organic photodiodes (OPDs) that detect light.
The entire screen becomes a fingerprint, pulse and stress sensor
Thanks to this technology, the entire surface of the screen becomes capable of reading fingerprints. In addition, the photodiodes can be used simultaneously to read the heart rate as well as the stress level, and this with several fingers at the same time. " To accurately measure a person's blood pressure, it is necessary to measure the blood pressure of both armsSamsung Display said in its statement. The Sensor OLED display can simultaneously detect the fingers of both hands, providing more accurate health information than existing wearables. »
It is however a simple prototype, and the manufacturer has given no indication as to a possible placing on the market. The firm also showed off other new screen technologies, like Rollable Flexa screen that can be rolled down from 49 mm to 254 mm in length, and Flex In & outa smartphone concept that can be folded in both directions.