Ethereum (Ethereum)ETH) amount due to increased stake rate lowest level since 2016 declined.
Glassnode According to the data provided by Ethereum, it has been observed that the interest towards the staking side of Ethereum has increased in the past day. All ETH approx. 14.85 percent held on central exchanges. Popular cryptocurrency, latest in 2016 experienced this situation. Glassnode data reveals that ETHs from centralized exchanges are staked.
Ethereum Exits Exchanges As It Stakes
Contact us to be instantly informed about the last minute developments.
Twitter
ve
Telegram
You can follow our channel.
GlassnodeEthereum (ETH) revealed that staking interest is increasing day by day. According to the information shared by the data provider, the central in the stock markets amount of ETH held 14.85 percent declined to its level.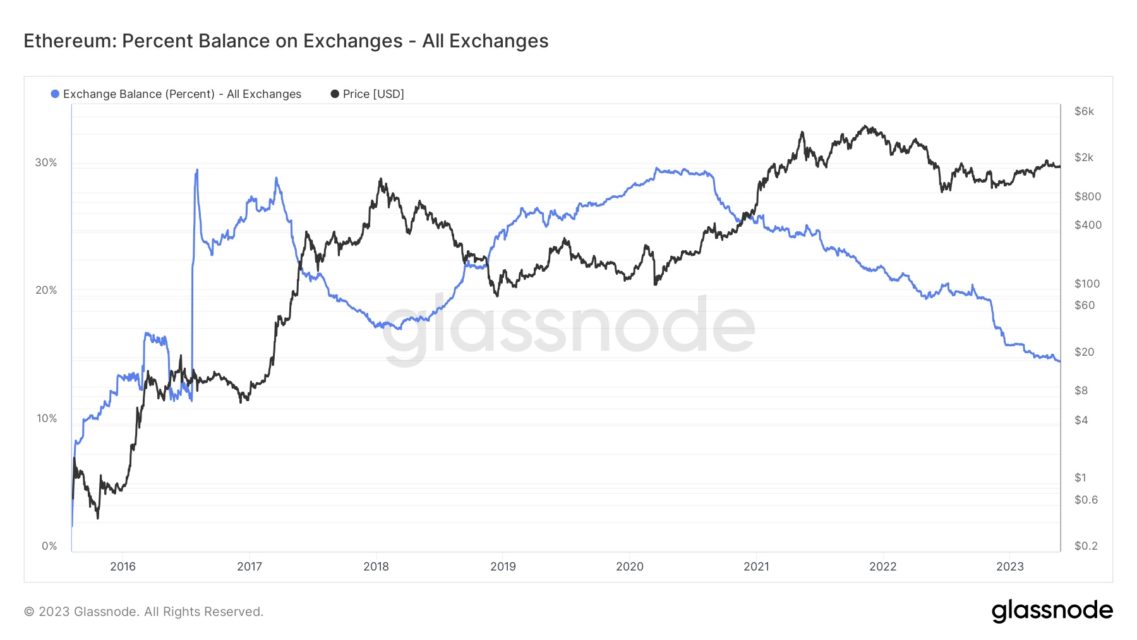 Nowadays, when the crypto money market is moving in a downtrend, there is a hot development on the Ethereum side. The amount of ETH supply on central exchanges is decreasing.
After the Shapella update, to generate passive income ETH stake There was an increase in the number of applicants. With the end of the locked staking event, the interest on the staking side has intensified.
In Ethereum, which has turned into a deflationary token structure, it is noteworthy that the amount of ETH in central exchanges has decreased. This is being touted as a bullish signal.