Technology
The year 2023 has already seen 5 powerful category 5 cyclones!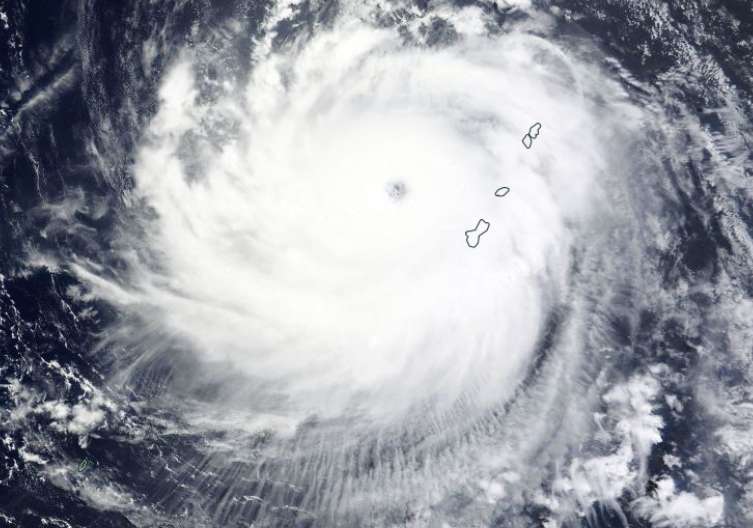 You will also be interested
[EN VIDÉO] Typhoon Prapiroon is revealed in 3D 3D view of the vertical distribution of Typhoon Prapiroon's precipitation field. The precipitations…
Super typhoon Mawar reached the maximum category 5/5 in the Pacific on Thursday and it is the most powerful cyclone recorded since the end of 2021 but also one of the strongest observed in all of May combined with winds at 298 kph.
Despite its spectacular appearance, with a well-drawn eye, Mawar should not touch any ground.
The year 2023 is currently experiencing intense cyclonic activity, not in terms of numbers, but in terms of power. 5 cyclones have already reached category 5/5 since January (only the year 2015 rivals this figure):
Cyclone Mocha in the Bay of Bengal, which hit Myanmar on May 14, claiming an unknown number of victims.
Hurricane Ilsa in northwestern Australia in mid-April, which claimed the lives of 8 people, and whose damage is estimated at 8 million dollars.
Hurricane Kevin, which hit Vanuatu in early March, with damage estimated at $50 million.
Cyclone Freddy which hit Mozambique, Madagascar and Malawi in mid-February. At least 1,500 people have died.
Remember that climatologists agree on the fact that with global warming, cyclones are not necessarily more numerous, but more intense.