Cryptocurrency
War of the Giants: Artificial Intelligence, Metaverse, Web3
Artificial Intelligence, Web3 and Metaverse sectors are growing day by day, but how did the development of these sectors reflect on the related cryptocurrencies?
Many companies recently Artificial intelligence, Web3 ve Metaverse increased its investments in These areas, which also have a great say in cryptocurrencies, have brought rises with them. Looking at the last month's chart, we have witnessed massive increases in AI, Metaverse and Web3 based cryptocurrencies. How did these developments reflect on cryptocurrencies in related fields? Which sector-related cryptocurrencies came to the fore the most?
What Happened in Artificial Intelligence?
Contact us to be instantly informed about the last minute developments.
Twitter
ve
Telegram
You can follow our channel.
Artificial intelligence technology has started to be used in almost every field globally. This technology, which provides convenience to people in many ways, has become the new favorite of companies. Artificial intelligence, which offers much more usage and ease compared to other technologies, has also had a large share in the crypto industry.
Big Tech company recently Microsoft'un Brad Smith, chairman of the board, made striking statements about the development of artificial intelligence. Smith made a call to governments and companies on artificial intelligence and stated that they should increase their work in this area. The positive attitude of the world's leading companies to artificial intelligence has opened a door for both individuals and corporations.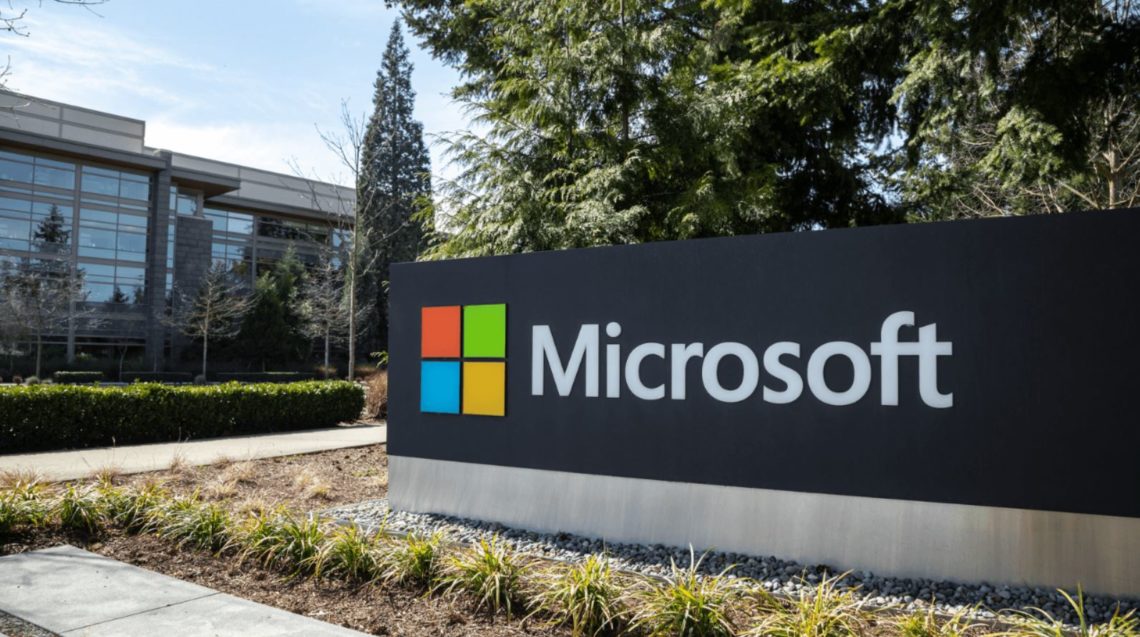 A few weeks ago, the tech giant Tesla has updated its AI-trained robots. Robots that can walk, collect things and recognize objects, thanks to artificial intelligence, have created worldwide interest. In particular, the fact that Tesla is owned by Elon Musk brought crypto money to mind. Known for his affinity with cryptocurrencies, Musk continues his crypto-sided posts both in Tesla and in his social media posts.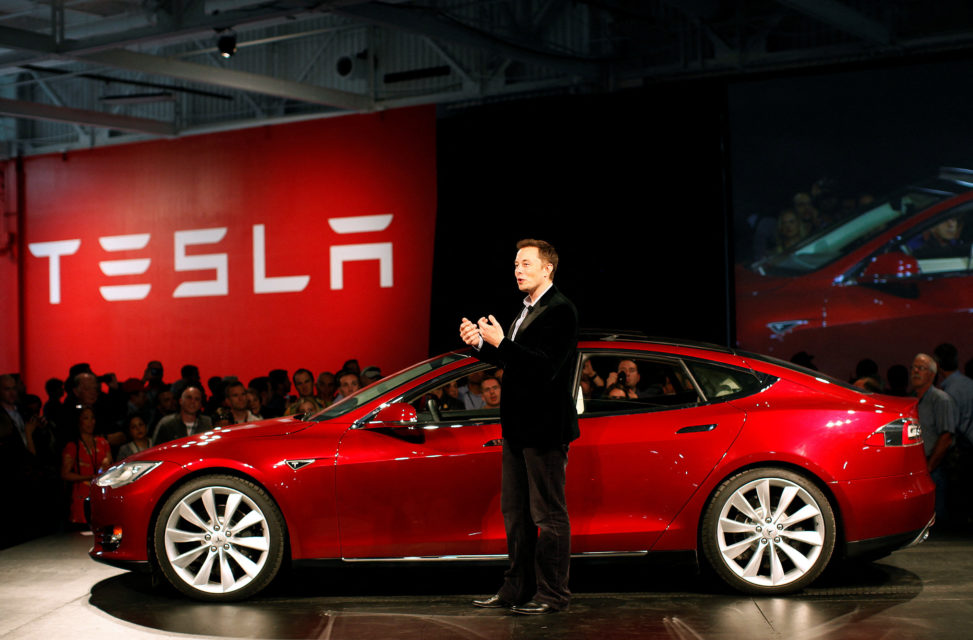 world giant Amazon tightens its artificial intelligence activities. Stating that it uses artificial intelligence technology to minimize the distance between the product and the customer, Amazon has put another stamp on artificial intelligence technology. Stefano, Amazon's Vice President of Operations Services for North America and Europe Perego'nun Amazon One of the biggest recent developments in this field has been the fact that artificial intelligence plays a role in various aspects of its operations.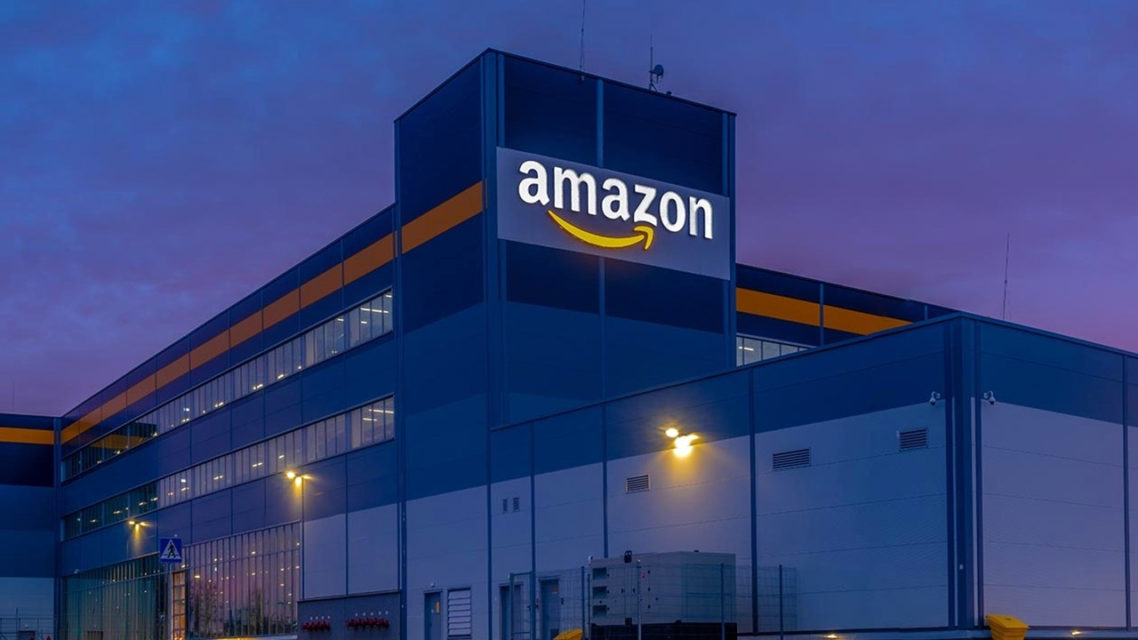 Reflection of Developments on Artificial Intelligence Coins
The artificial intelligence technology, which showed such a development in a short time, almost flew the crypto money related to this field. Artificial intelligence coins, which gained value by standing despite Bitcoin, became the focus of attention of the investor. In addition, artificial intelligence projects have generally managed to be among the most valuable cryptocurrencies of the day.
Render Token (RNDR) and SingularityNet (AGIX) Explode!
Prominent names from artificial intelligence-based coins were Render Token (RNDR) and SingularityNet (AGIX). When we consider RNDR, the fact that it occupies a large place in the market in such a short period of time was one of the main reasons that brought artificial intelligence coins to the fore. RNDR, which has increased by 81 percent in just 11 days, has almost shouldered artificial intelligence-related cryptocurrencies.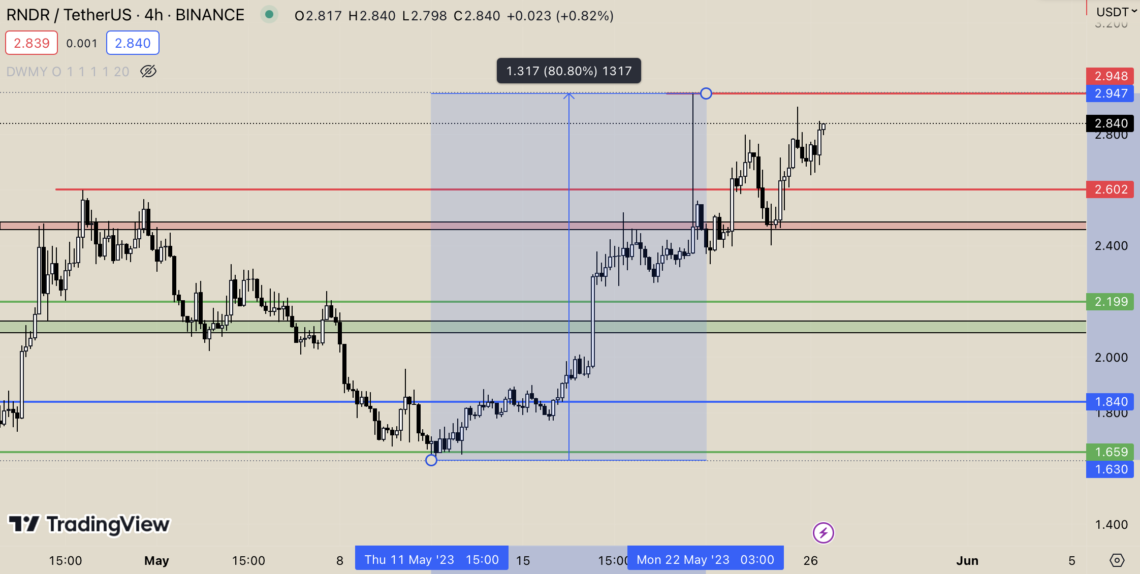 Another name that shines in this field is SingularityNet (AGIX). AGIX, which was previously known compared to RNDR, has caught fire with recent artificial intelligence developments. AGIX, which had an increase of 43.58 percent at the beginning of May, lost some value with the withdrawal of Bitcoin. However, BTC's upside wick triggered AGIX, setting the stage for a rise of nearly 24 percent within hours.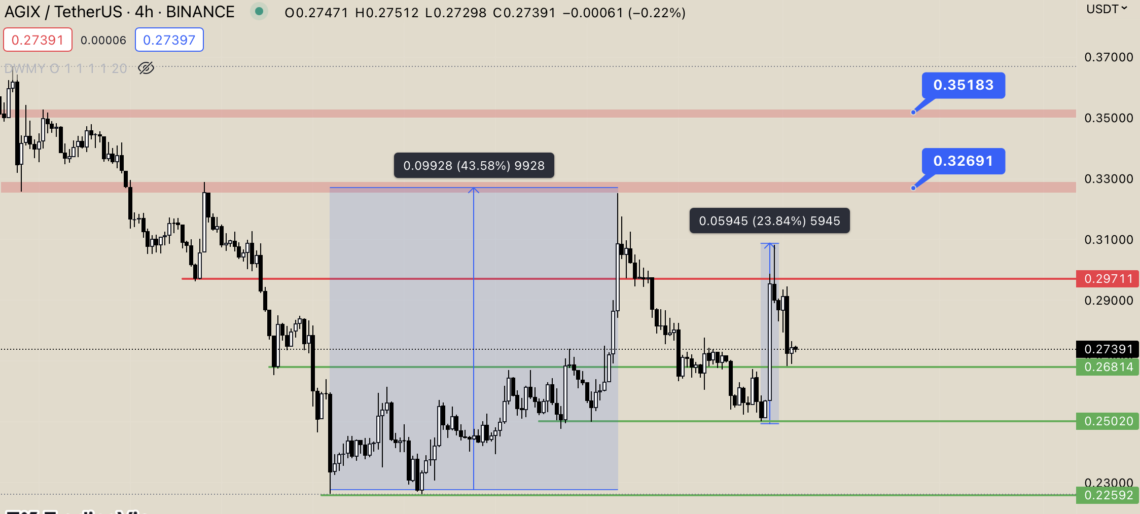 What Happened in Metaverse?
The metaverse, which once stormed, came to the fore again with the developments in May. There have been many developments such as the world's leading companies working with metaverse support and governments taking steps supported by metaverse. After these developments, jumps were also seen in the major coins of the metaverse.
The most striking of the developments regarding the Metaverse, It came from Apple. The finalization of the "hybrid" headset, the combination of Apple's augmented and virtual reality technologies, has brought the metaverse technology back on stage. The tech giant preparing to launch the hybrid headset on June 5th. Applewhich has been silent for a long time and its popularity is gradually decreasing. metaverseHe almost resurrected him.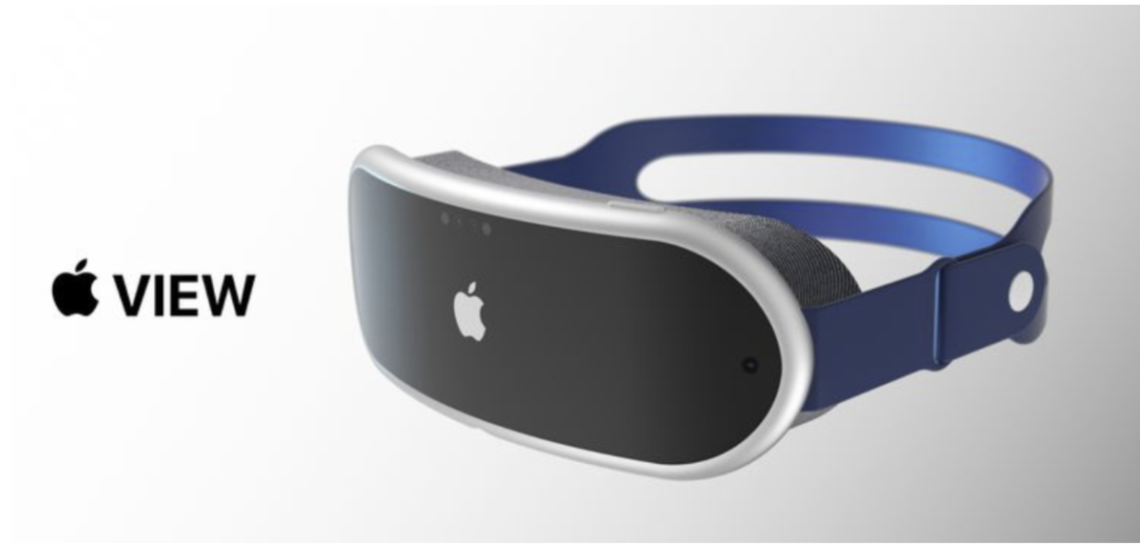 Getting support from governments The subject of the metaverse is starting to get more serious globally. A few days ago, Nanjing, the capital of eastern China's Jiangsu province, unveiled the Metaverse Technology and Application Innovation Platform. This move towards the Nanjing metaverse has been implemented nationwide. metaverse described as encouraging the adoption and development of technology.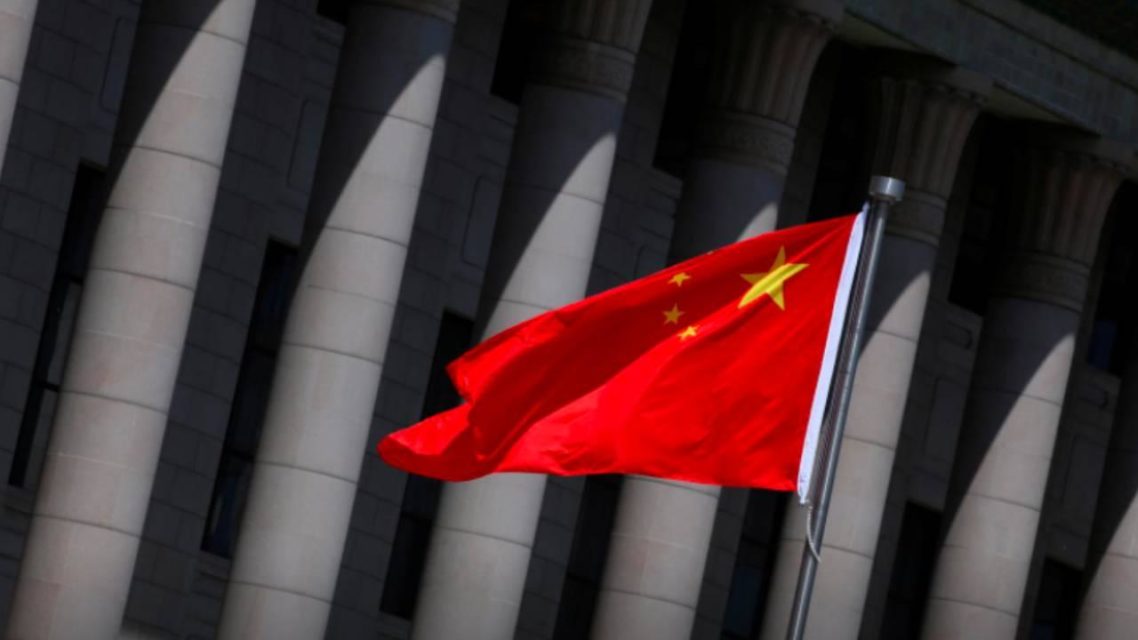 A move that brings Metaverse to the top is the Chinese technology giant. Came from Alibaba Cloud. Stating that Metaverse Launchpad will be created on the Avalanche blockchain, Alibaba Cloud has become one of the biggest supporters of the metaverse field. The company says it designed its development environment, Cloudverse, to provide an end-to-end platform for companies to customize and maintain metaverse spaces to try and find new ways to interact with their customers.
Included in the metaverse fury, Apple once hosted millions of players. announced that it has included Axie Infinity in the App Store. Opened to a limited audience, primarily in Latin America and South Asia Axie Infinity, will be active in the App Store in other countries over time. Sky Mavis, the creator of Axie Infinity, stated that the play to earn crypto game will be available on the Apple Store from now on.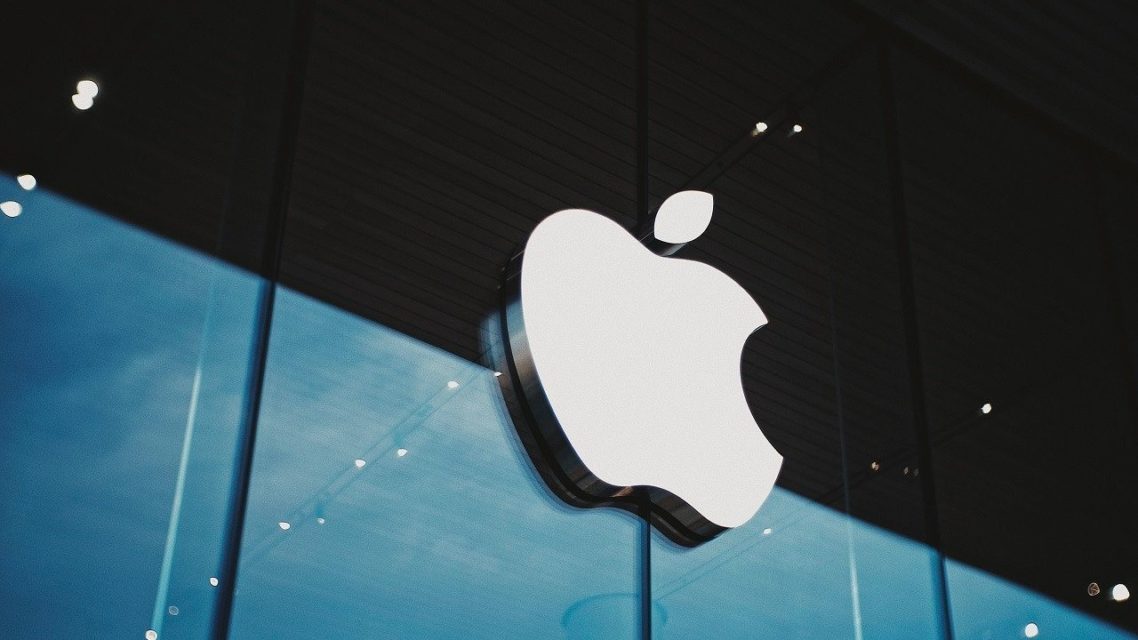 Metaverse Coins Break Their Silence!
The metaverse, in which factors such as Apple, Ali Baba, and governments have taken an active role recently, reflected these developments on their respective coins. Metaverse coins, which have not made an attack for a long time, took action with these developments. In particular, the addition of Axie Infinity (AXS) to the App Store has created massive increases in AXS coin.
Axie Infinity (AXS) and Decentraland (MANA) Shine Again
AXS, which was included in the App Store, made a splash and instantly saw $ 8.50. AXS, which showed an increase of 31.55 percent, also broke its long falling trend. AXS, which led the rise of metaverse coins in terms of fundamental and technical analysis, lost its effect soon after this news and was withdrawn to $ 6.84.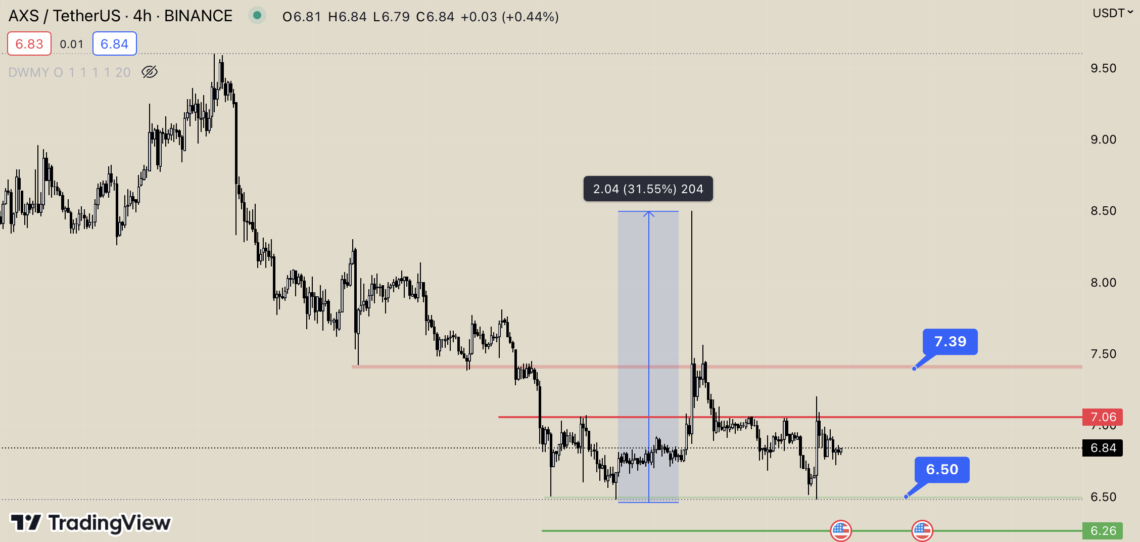 Decentraland (MANA), one of the first coins that comes to mind when Metaverse is mentioned, jumped to 0.54 dollars and gained 23.24% in value. But he was at the head of his metaversecoins, which were withdrawn as the news lost its effect. MANA, which is currently $ 0.458, had the opportunity to explode with the developments in the metaverse universe.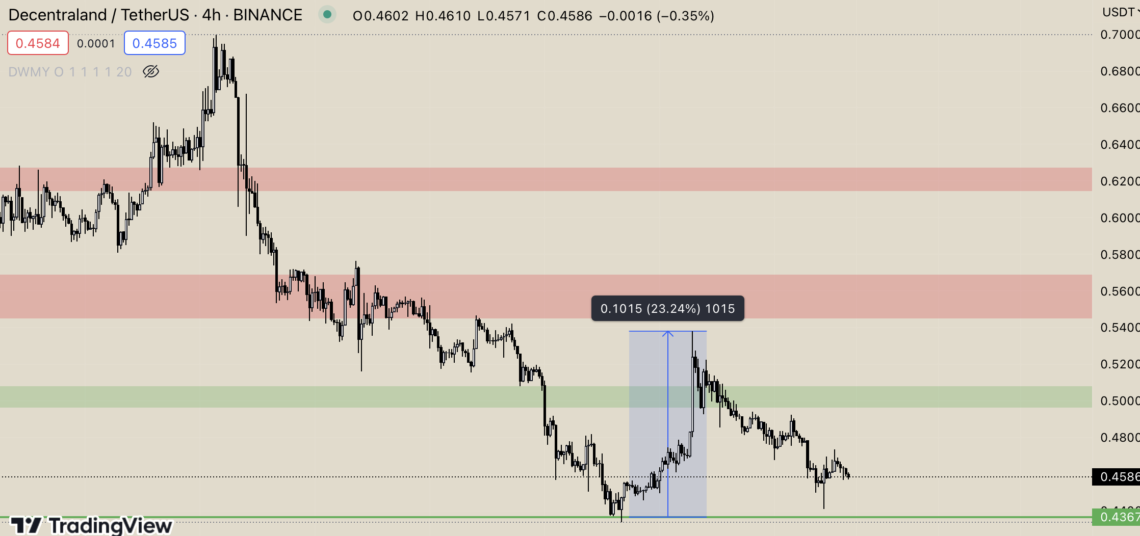 What Happened on Web3?
The Web3 issue, which has exploded in the past, has found strength again with recent investments and innovations. Web3, which attracts the attention of companies especially with its positive aspects on games, continues to make a name for itself. Factors such as the development of technology every minute and the vitality of the gaming industry make the trend towards Web3 even more alive.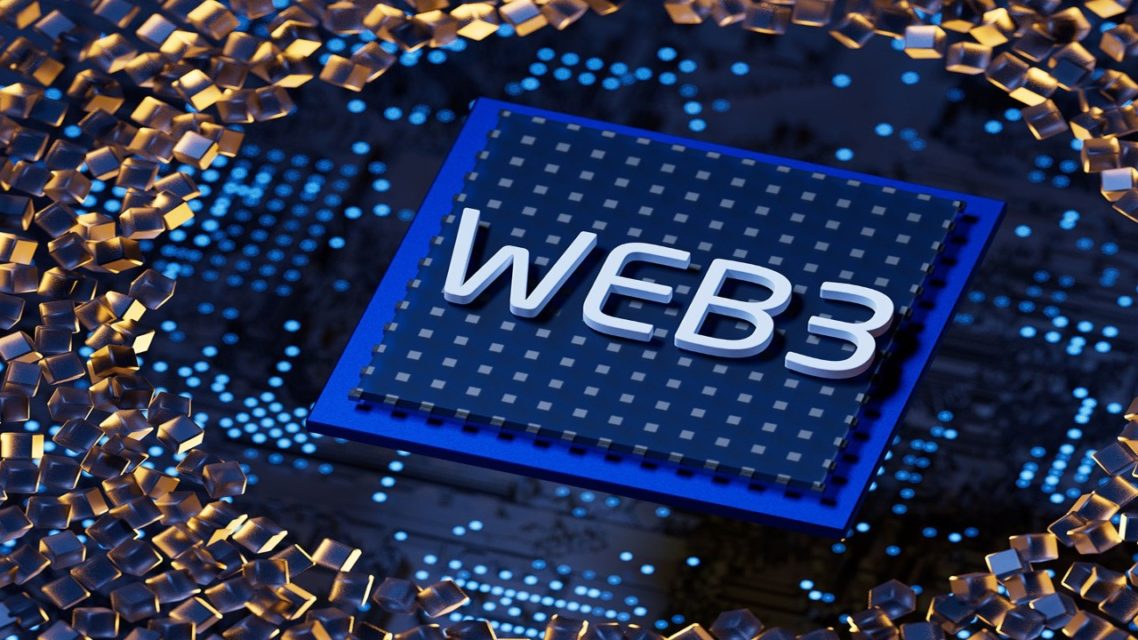 The development that Web3 directly catches the trend, Came by Ripple. SBI Japan, one of the leading financial firms in Japan, started working with Ripple for Web3 studies, a big step for both the Ripple ecosystem and Web3. Web3 It was stated that there were new moves within the scope of its services.
Ripple's leading partners and SBI Japan have begun work on strengthening their services for Web3. In line with the statement made jointly by both sides, this move has been implemented by Web3 and Ripple It aims to attract more crypto-related institutional clients, including offerings made through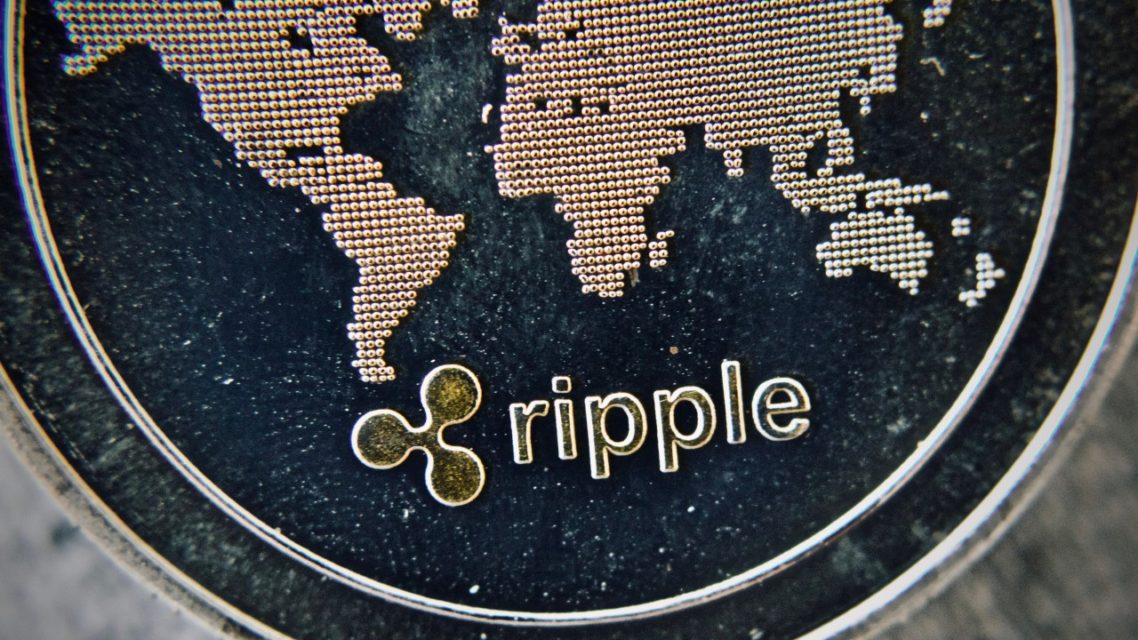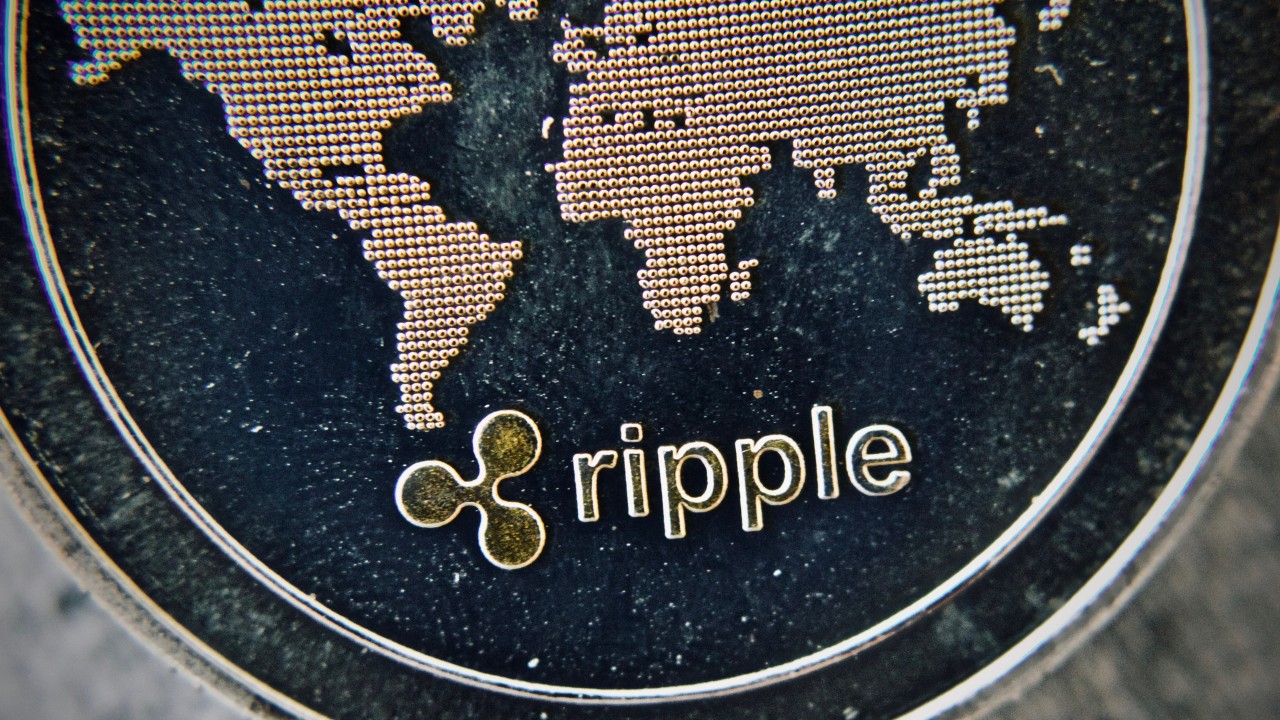 One of the hot developments regarding Web3 came from Sandeep Nailwal, Co-Founder of Polygon. Stating that Web3 games will play a major role in the adoption of the crypto industry, Nailwal emphasized that the work in this area should be increased. The effects of Web3 technology on the development of games have begun to be noticed by many ecosystems, not just Polygon.
Volatile Movements Experienced in Web3 Coins
Web3-based coins exhibited a more volatile price structure than other technology-based cryptocurrencies. Web3 coins, which attract attention with their instant movements from time to time, also have a significant portion of the volume in the market. The prominent names among the Web3 coins were Conflux (CFX) and Stacks (STX).
Conflux (CFX) and Stacks (STX) Move Web3 Coins
CFX experienced a 53.25% increase in mid-May, completely overtaking other Web3 coins. CFX, which instantly rose from $ 0.22 to $ 0.35, made a huge pricing within days. The popular Web3 coin, currently trading at $0.30, maintains its high volume.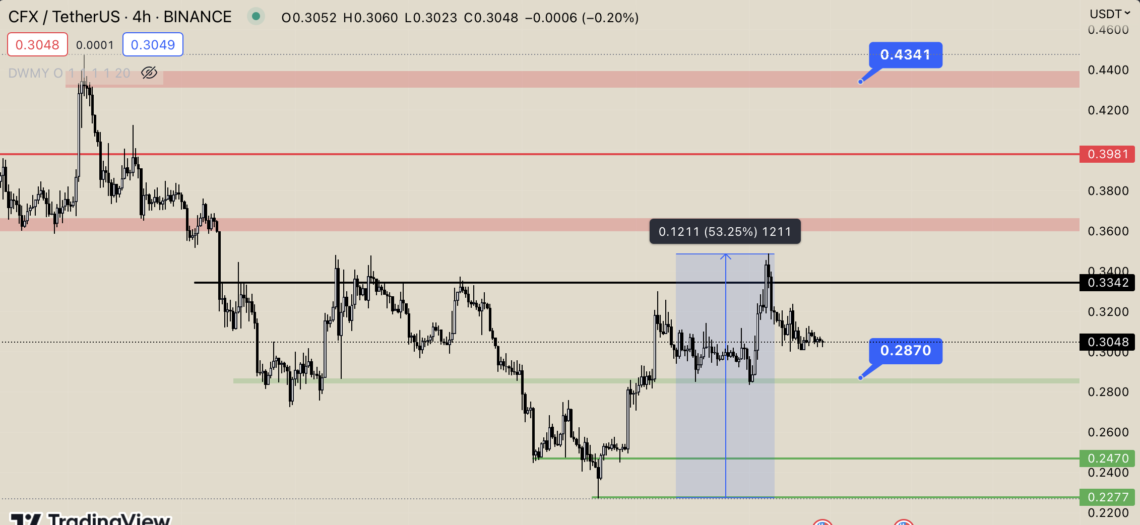 Another coin that shines after CFX is Stacks (STX). STX, which could not make as much impact as CFX, rose 23.46 percent. In fact, STX, known for its sharp price drops, stood up after these developments in Web3 and gained an upward momentum. STX, which fell into the background again with the decrease in news values, is currently finding buyers at $ 0.59.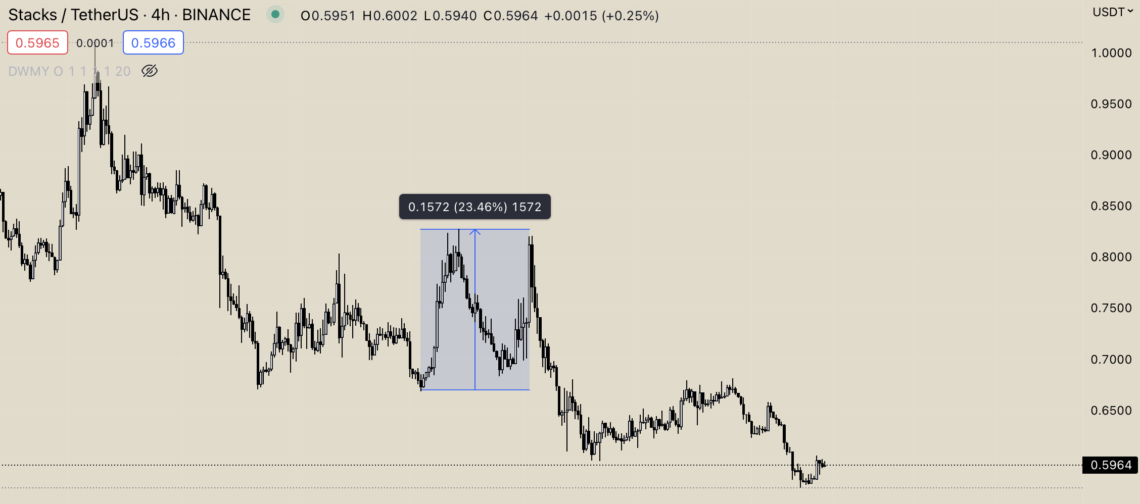 Which Side Left with the Victory?
Artificial Intelligence, Metaverse and Web3 are at war with each other with their recent developments. The investment of the world's most important companies in these areas ignited the wick of sector-based cryptocurrencies. When we met their sectors, they all provided important support, discourses and activities.
When we evaluate the issue in the form of cryptocurrencies, it is seen that the Chinese have shown more rise in Artificial Intelligence technology, and these rises are even more stable. Coins in the Metaverse and Web3 frenzy have almost collapsed with the passage of time since the news. But AI project coins are trying to keep the price higher by performing better. Thus, the winner of this tough competition was "Artificial Intelligence".