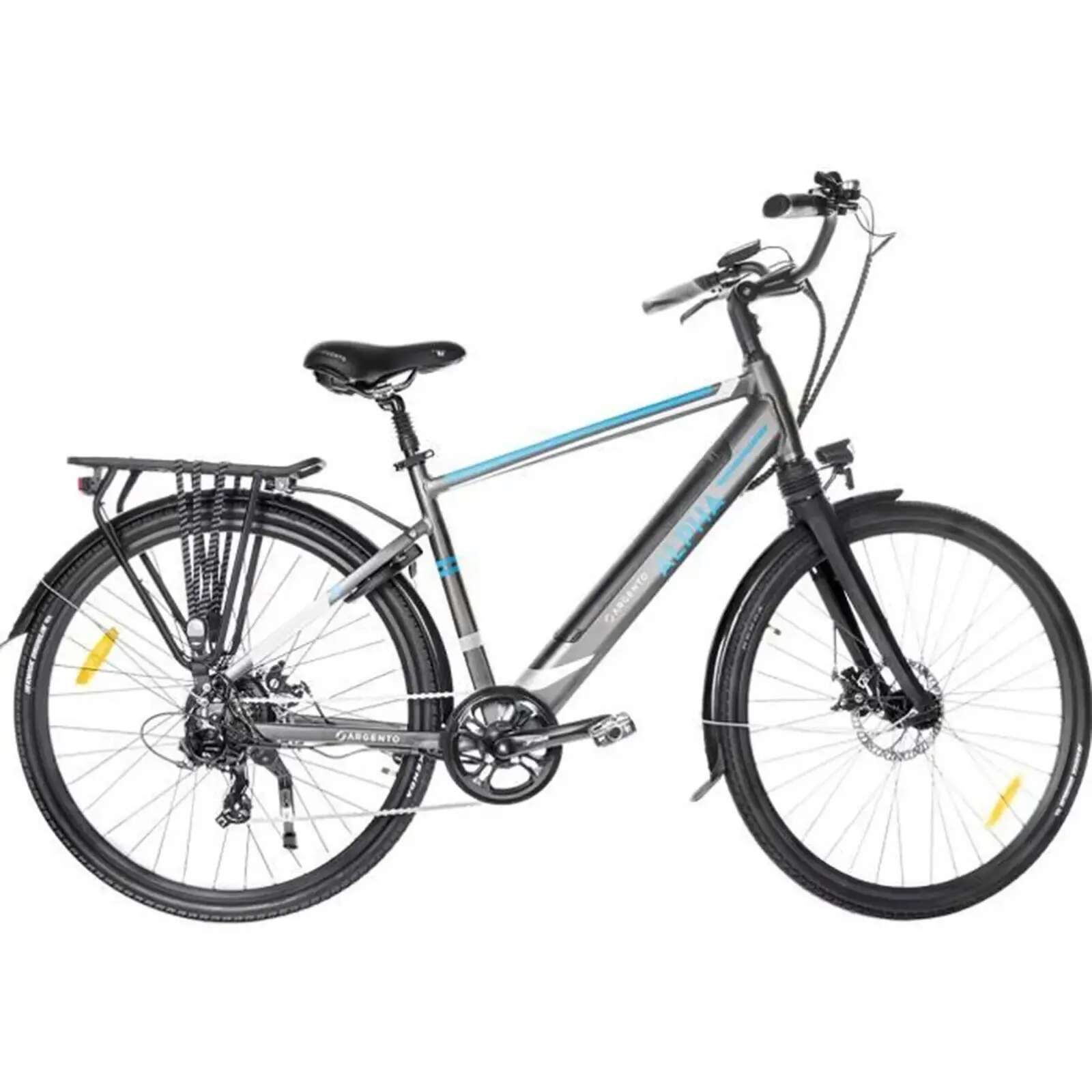 Opt for practical, economical and eco-friendly urban mobility by opting for an electric bicycle. With its advanced features, the Argento Alpha e-bike eases your daily commute around the city, while allowing you to explore longer distances and take on challenges on demanding routes.
Take advantage of the exclusive CDiscount offer now, and discover the Argento Alpha at an exceptional price only 749 € instead of 1599 €, Don't miss this opportunity to equip yourself with a high-end electric bike and discover all the advantages it offers in terms of mobility and driving pleasure.
argento alpha electric bike in detail
Perfectly suited for everyday urban use, this electric-assisted bike offers optimum comfort with its ergonomic aluminum saddle and luggage rack that can support loads up to 25 kgs. The Argento Alpha is distinguished by its neat finish and its top-of-the-range engine, combined with a high-performance battery that allows you to travel up to 70 km with assistance.
Thanks to an integrated LCD screen, you'll have visibility and control over all of the bike's functions. Enjoy an exceptional driving experience combining style, power and everyday practicality. The bike is equipped with a 36V and 10.4Ah Lithium-Ion battery, so you will only need 4 hours to recharge it. In terms of safety, the VAE ARGENTO ALPHA is unmistakable, especially thanks to the reliable and responsive disc brakes at the front and rear of the vehicle.
An Electric Bike That Fits Your Needs
The e-bike is designed with premium details for a distinctive touch of urban style. The synthetic leather handlebar grips, rims, aluminum chain guard and all-black spokes contribute to the bike's unique aesthetic. Avail this extraordinary offer now and have a practical yet beautiful mode of transport for your daily commute.