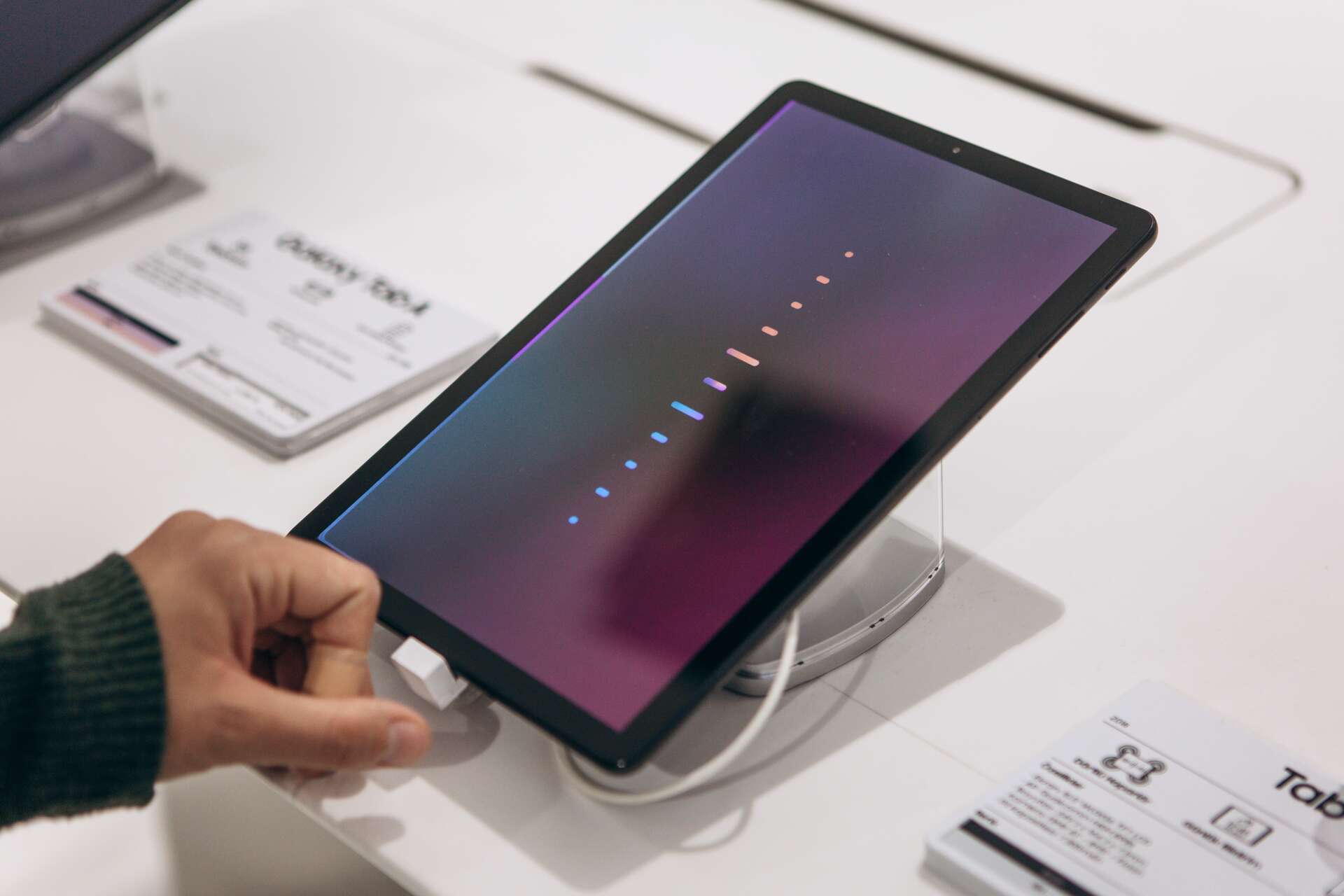 Don't miss this exceptional opportunity to buy an entry-level touchscreen tablet at an amazing price. Cdiscount presents an exciting offer on Samsung Galaxy Tab A8 tablet, available here only €209.99 instead of 289,99 €.
Samsung Galaxy Tab A8 tablet, in detail
The Samsung tablet sports a stunning 10.5-inch display, which displays a crystal-clear resolution of 1200×1920 pixels. Powered by Android 10 operating system, it packs 4GB RAM and 128GB storage, which is boosted by an octa-core processor clocked at up to 2GHz. Its sophisticated look is underlined by an elegant and classy design, embellished with different colors and a metallic finish.
The tablet offers an immersive multimedia experience thanks to its stunning screen, 4 speakers and Dolby Atmos immersive sound effects. Perfect for viewing and reading a variety of content such as videos, photos, it is also suitable for families and multiple users. To save your eyes, activate Dark Mode for more comfortable and comfortable use. Explore the captivating world of this tablet with its clean design and impressive performance.
A perfect touch tablet for entertainment
Although originally designed for other uses, the tablet reveals an astonishing ability to run many of the games available on the Play Store. Its power and fluidity guarantee you an enjoyable gaming session. In addition, its energy is powered by a robust 7040 mAh battery, which promises sufficient autonomy that can reach up to 18 hours. So enjoy long hours of use without worrying about recharging, be it for work, play or watching your favorite content.